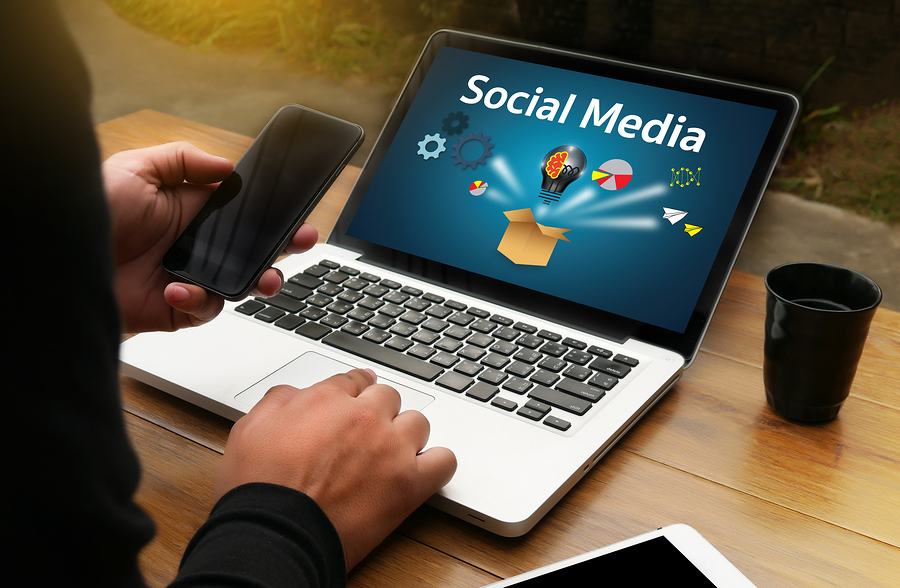 Businesses are aware of the impact of social media and its ability to drive traffic to their site and increase conversion rates. And yet, many businesses are still not making full use of this online marketing platform. Either they're not using social media correctly or are not sure about how to tap into this successful marketing trend.
For your business to benefit from social media marketing, you need to invest a lot of time, effort and money. The initial stages are the hardest as building a following on social media can take months. It's a slow rolling ball to begin with, but once it catches momentum, your social media marketing can snowball into a big propaganda tool for your business.
How Social Media Helps Businesses
1. Increase Brand Awareness and Visibility
Social media is the most effective marketing solution to increase brand awareness and visibility. When you post regularly on social media, your customers ''see'' more of your brand. And the best part? It is a cost-effective solution to marketing your brand and getting it out there where it can reach potential customers.
2. Higher SERP Rankings
The more active you are on social media, the better your chances of trending on it. And trending on social media means a lot more social shares and this has a definite impact on SERP (Search Engine Result Pages) rankings. And that is how staying active on social media can help you beat your competition when it comes to rankings.
3. Better Conversion Rates
Increased visibility also increases the chances of conversion. Everything you share on social media, be it a blog post, video, image or even a GIF, might direct the viewers to your site, increasing the possibility of making a sale.
Through funny posts and emotion-driven content, you can better connect with your viewers. When viewers feel like they understand the brand or can connect with the brand, they are more likely to become regular customers.
4. Build Brand Loyalty
Building brand loyalty is one of the most important and difficult component of marketing. It can be an intimidating task, especially when you consider the stiff competition between brands to gain the loyalty of the customers. And the sheer number of choices that are available to the customers only makes it an even more difficult challenge.
Building brand loyalty is not easy. It will take a lot of time and a creative marketing team to achieve desired results. But social media can speed up the process, helping you gain loyal customers. These brand loyalists will not only lead to increased sales but also help promote your brand on their social media feeds.
5. Retain Customer Interest
Having a social media account for your business but rarely using it is not going to do much for your brand. The key is to retain customer interest with regular updates about new products, announcements about offers and constantly providing customers with useful information.
The minute you lose your customers' interest, you are leaving the doors open for competitors to sweep in and steal your customers. The viewers' attention span has gone down drastically in the last decade or so.
Since they are constantly being bombarded with new content, their recall capacity has also taken a hit. The only way to stay in the customers' mind and not get lost in the social media landscape is to post content regularly. Doing this will help you stay on top of the viewers' mind.
6. Build Credibility and Goodwill
Your social media activity gives customers a better understanding of your business and how you function. It also allows them to scrutinize your brand. Customers can determine if your business practices are in accordance with your business motto, vision and mission.
Customers want to be associated with reliable businesses that operate ethically. Regularly posting on social media lets you reach out to your customers, showing them exactly what kind of business you are.
7. Customer Satisfaction
Social media marketing is a double-edged sword. While it enables you to spread brand awareness and attract a lot of customers, it can also lead to complications if used improperly. One such complication to look out for is customer dissatisfaction.
When a customer has a less-than stellar experience with a business, they are likely to leave feedback on the business' social media platform to express their discontent. Such issues should be resolved promptly or it will reflect badly on your business.
Resolving customer complaints, providing customers with advice on products and services, and responding to all customer comments is critically important. To do all this, you need to be constantly active on social media.
Your customer response time and ability to resolve issues quickly will determine how many other potential customers opt for your brand. If you are sporadic with checking your social media and replying to customers, it will have a detrimental effect on your business.
8. Public Relations
All of us know just how important PR is when it comes to businesses. Good PR helps you stay relevant in the minds of the customers. You can use your social media platform to reach out to not just your customers but to members of the press as well.
When you've got exciting news to share—such as a new store opening or website launch—your social media account will help you share this information with your customers in real time. You can even time it right, choosing to publish the news at a time when you know most of your customers will be active online.
9. Market Research
Social media marketing can also help you know your customers better. By regularly updating content, you are bettering your chances of gaining an insight into what makes your customers tick.
Which posts get the most number of likes and are most shared? Is there certain content that does not get much attention or interest from the customers? Do your customers prefer a direct-marketing approach or do they like a more subtly way of marketing?
You can infer a lot of useful information about your customers, their likes and dislikes, and their behaviour patterns through social media marketing. But to get comprehensive data, you need to engage in social media regularly.
10. Build Brand Authority
By providing informational content, you can build brand authority. Instead of waiting for your customers to come to you with their queries, you can make it a point to regularly post on social media with content relevant to your product/service.
This is especially important if you are a business dealing with specialized products or services. When you do this, you are establishing your competency and authority and customers will perceive you as an expert.
This approach is very effective for new businesses looking to establish their authority. A potential customer's first impression of your business will go a long way in determining if he/she will get converted.
11. Broaden Your Reach
Every business has a target audience. Depending on the product or service in question, your target demographic differs. The target demographic for a hair salon business is vastly different from one for warehouse shelving units.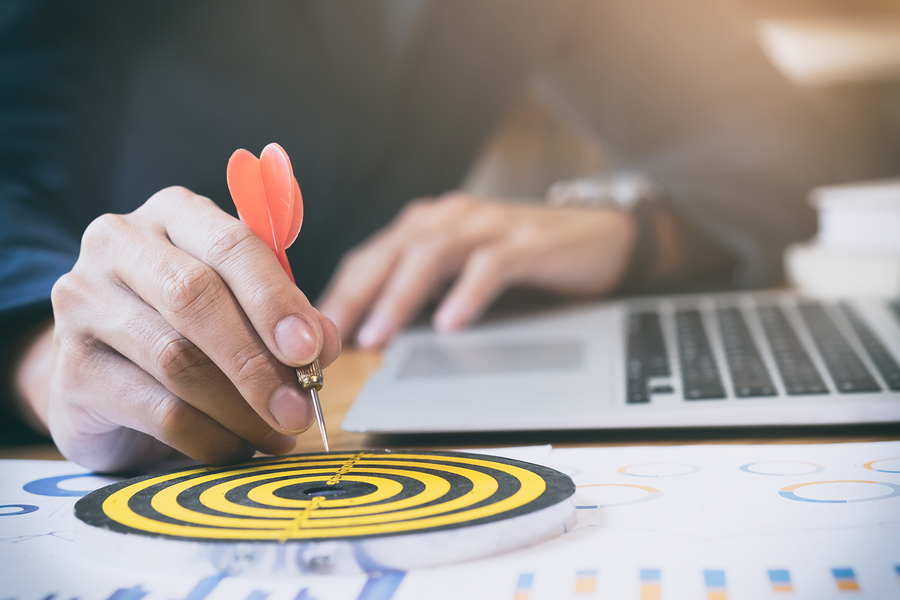 But there are always opportunities to expand your customer base. Your target audience are not necessarily the only ones interested in what you have to offer. There will be instances where someone completely out of your target demographic is looking for the product or service that you provide.
Social media lets you cash-in on those opportunities by helping you expand your reach. When your content is shared by customers, it will be seen by people outside your target demographic. And this in turn can lead to more leads and higher conversion rates.
12. De-Corporatize Your Brand
The advent of social media marketing brought with it an entirely different approach to advertising. Customers started to shy away from blatant corporate advertising and marketing.
It became obvious that what customers wanted was a more de-corporatized approach to marketing. Customers are just as concerned as who they are buying from as they are about what they are buying.
Social media allows you to connect with your customers on a higher level. By developing a brand voice and sticking to it across all the different platforms, you cease to be a faceless corporation.
With a friendly approach and entertaining content, you will not only keep your existing customers happy, but will also be more likely to attract new customers. Regular posting on social media will help you develop a unique voice and customers will then associate your brand with that voice.
13. Customer-Generated Content
Traditional word-of-mouth advertising has now been overtaken by social-media-post advertising by customers. Every time a happy customer leaves a positive review or shares a picture of your product/brand, you gain marketing leverage.
Customer-generated content holds a lot of power. Unlike every other form of marketing done by the business, customer-generated content comes from the customer's end. It is a testament of how good your brand/business is and that is exactly what future customers want to see and hear about.
14. Co-Marketing Opportunities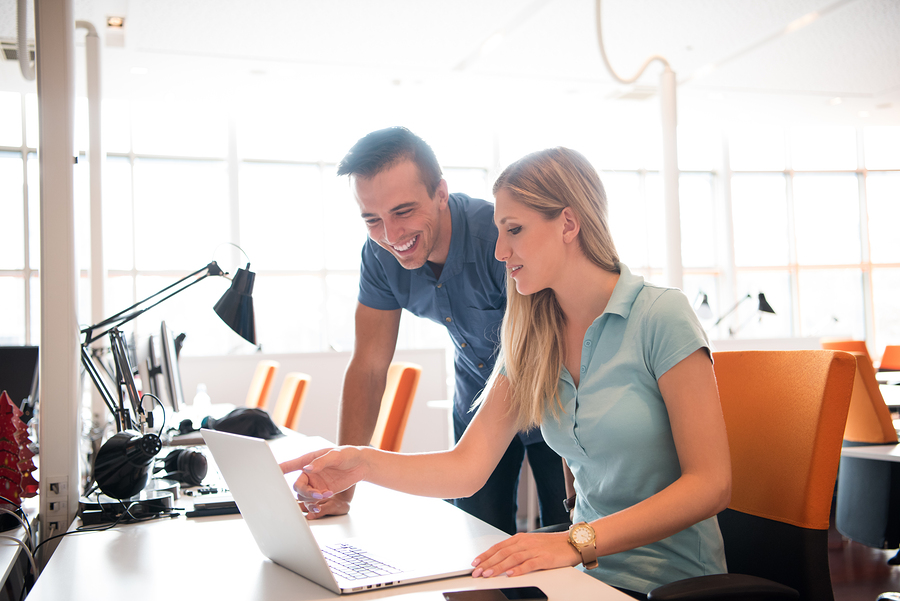 If you are a new business looking to break into social media, teaming up with social media influencers and brands with similar values as yours is a great way to get started. Social media influencers (such as Instagram and YouTube stars) have a large following.
Their followers trust them and teaming up with them can do wonders for your brand. You will get a lot more exposure than you would working on your own. Similarly, you can team up with other brands that offer complementary products/services, thereby doubling or even tripling your reach. Such constant efforts on social media will give you great results.
Conclusion
Social media is definitely a very useful marketing tool. But how effective it is for your business depends solely on how well you use it. When compared to other more expensive marketing methods, social media offers the most benefits for your business at a reasonable cost.

Passionate about writing and sharing my experiences with others. I have a keen interest in marketing and the growth of digital.