Remote work has become more normal in the last two years than at any other time in history, and for companies like igroup and its managing director Steve Rastall – this means one thing and one thing only, cloud management.
It's no secret that the world thinks of work in wildly different ways since the early months of 2020, with lockdowns effectively rendering most companies to adapt to a remote working environment quickly and without delay. The most efficient and effective way for companies to allow access and across-the-board infrastructure was to implement a cloud-based solution for remote workers.
As you can already imagine, management and optimization of these systems can be convoluted and not every company will have the resources or access to an in-house cloud computing expert to manage the infrastructure optimally.
Enter the igroup CloudOps Active Management Solution, or CAMS as it has come to be known.
What Does igroup CAMS Actually Provide Remote Workers?
The CloudOps Active Management Solution
Igroup effectively created the CAMS system to deal with the gap in the market for effective and intuitive management software solutions for cloud infrastructures. Steve Rastall and the team at igroup noticed that there were way too many companies and enterprises overpaying for their current cloud usage or having too many outages due to poor management and under-optimized settings.
The CAMS system effectively monitors, tracks, and maintains an optimized and streamlined management system that is simple to use, and security ensured. As the cloud infrastructure market is dominated by Azure and AWS, igroup is naturally partnered up with both to offer the most cost efficient and expertly understood solutions on the market.
Remote Working Security & Efficiency
As the cloud infrastructure can essentially be tailored to any industry – the igroup CAMS system has been wildly flexible in its applicability in the realm of remote working situations. Too often, the notion of data security and performance issues plague the cloud infrastructure which can have detrimental impacts on the remote workers, and for clients who may be utilizing their services.
The adjustment to remote work and hybrid models is hard enough on workers and companies that were used to the status quo. Factor in the additional headaches of managing and optimizing the cloud infrastructure on top of this and you have a clearer idea as to why the igroup CAMS system has saved time, money, and woe for remote workplaces around the world.
You can learn more about CAMS & igroup Ltd at: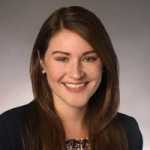 Tina Johnson helped bring The Marketing Folks from a-weekly newsletter to a full-fledged news site by creating a new website and branding. She continues to assist in keeping the site responsive and well organized for the readers. As a contributor to The Marketing Folks, Tara mainly covers industry new.