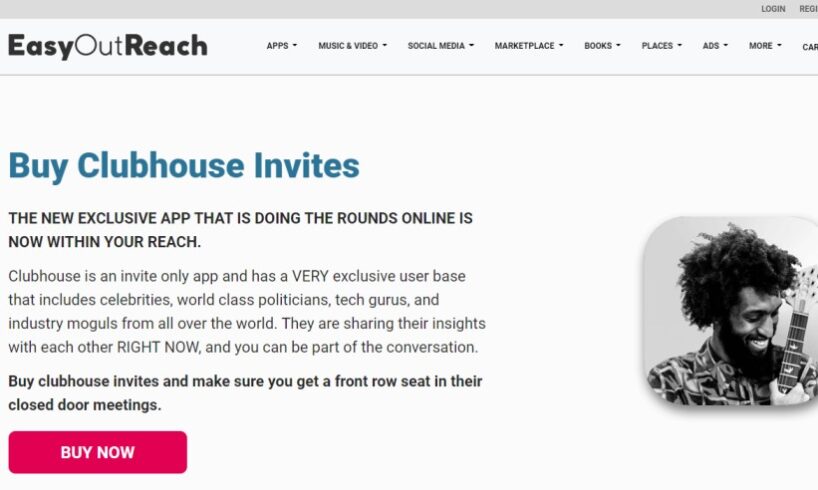 It seems like everyone in the tech sphere is talking about Clubhouse. Elon Musk popularized the iPhone app when a sit-down conversation between him and Robinhood CEO Vlad Tenev was live-streamed onto YouTube earlier this year. From its launch last year, the app has reached 2 million users since February 1st, 2021, and is continuing to grow. As of recent, it is valued at one billion dollars and is now referred to as a Unicorn startup similar to the likes of Uber, Airbnb, and SpaceX. With people paying $89 on eBay just to get a piece of the app-le pie, you have to wonder what is the big deal with Clubhouse?
What is Clubhouse all about?
Clubhouse Invites is an all-exclusive social media app that you can only join with an invitation from one of your contacts. You are only able to communicate through an audio-chat and users can listen in as if they are the audience to a live podcast. Similar to a conference phone call, you can watch different kinds of people have conversations, interviews, and discussions on various topics. When you are invited to join the app, you can choose interest topics such as health, business to even relationship advice with the app giving you recommendations on conversations rooms and other users to follow.
Like a conference call, the conversation room can have a few people having a casual conversation or it could include hundreds to even thousands of people listening to a panel of experts such as a celebrity, CEO, or politician. If you would like to include your input in the conversation, you must raise your hand and the room owner can give you the chance to talk. You can even applaud a speaker by rapidly clicking the volume button. Once the conversation is ended, the audio-chat will vanish however this does not prevent it from being recorded.
Why the hype?
The exclusive nature of the app
You can only join the app through a personal invitation from a contact who is already using the app or signed up on the waiting list. It is only available on Apple meaning Android users cannot use the app. You also can't just simply join the app and create an account. Existing users are only allowed to invite two contacts onto the app. With this exclusivity, the waiting list for users on the app has grown exponentially high with people paying on online e-commerce sites such as eBay to join the exclusive app. Easy Outreach is able to help you buy invites so you are first in line to listen in on the vast amount of intriguing conversations on the app.
You feel like you are actually a part of the conversation
As the app focuses on communicating through an audio chat, this creates a more personalized and intimate feel as if you're sitting in on a phone call. This is distinguishable from text-based social media which is a lot more depersonalized and is easy to misinterpret. As we naturally prefer talking and listening as opposed to text, Clubhouse makes it easier to bridge the connections between the users and individuals leading the discussion. The style of conversation can vary which either could be a big group discussion, talk-show style interview, music sharing session, or a just casual chat between friends.
Various celebrities are on the platform
The app has attracted various major celebrities including Elon Musk, Drake, Kevin Hart, Tiffany Haddish, and Oprah Winfrey. You will find experts with incredible experience and knowledge, politicians and celebrities giving the exclusive to an exclusive audience of course. The abundant amount of household names joining the platform has made people further intrigued to join the app.
Freedom of expression
As the conversation can be deleted right after it has ended, this can allow room for spontaneous and loose chats. This allows for serendipitous relationships to occur between users organically having a discussion over the app. Clubhouse was for a few months able to go unnoticed in China allowing a massive exposure to topics Chinese people would not otherwise have access to due to their government's restrictions on censorship. On the other hand, the unscripted nature of the app can lead to the discussion of negative and off-color conversations. The founders aim through this app to allow the right to express your own viewpoints as freely as possible allowing candid opinions to be shared.
With the increase of people using the app, it seems like Clubhouse is not going anywhere any time soon. The founders are keen to get everyone to join the app once they are running at a good speed, so you might be able to join the club in the near future. Move over Facebook, there is a new sheriff in town.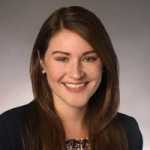 Tina Johnson helped bring The Marketing Folks from a-weekly newsletter to a full-fledged news site by creating a new website and branding. She continues to assist in keeping the site responsive and well organized for the readers. As a contributor to The Marketing Folks, Tara mainly covers industry new.