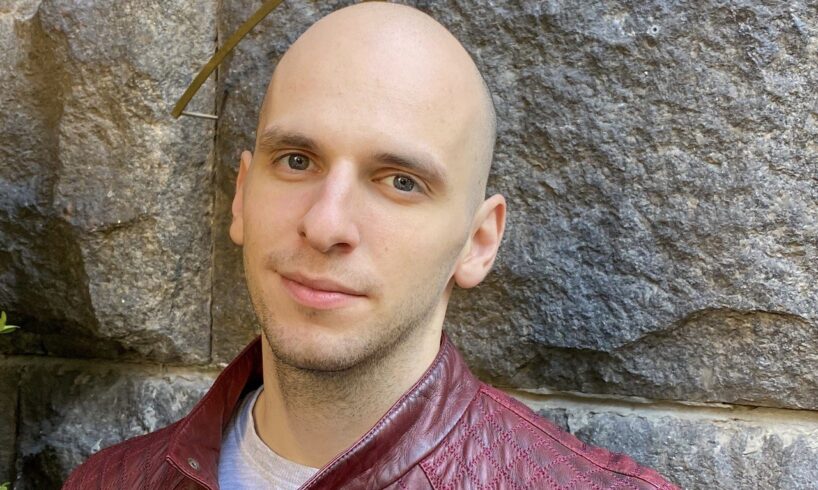 Because of the rapid spread of the internet, it's easier now, more than ever, to rise as an entrepreneur. There are countless avenues to explore, niches to conquer, and connections to be made. But diving headfirst into uncharted territories is never easy; many people still shy away from such endeavors, wasting their untapped potential.
Hence, it's often a good idea to learn about the story of people who've already succeeded, people like Anton Dimitrov, who this article is based on. You can draw inspiration from such stories. And learn about the pitfalls you may face should you continue on that path. Of course, no one walks the same path, nor do people have equal access to resources and opportunities.
About Anton Dimitrov
Anton Dimitrov was born in 1995 in Bulgaria. He was born in the perfect time to witness the rise of the internet and its growth. While digital marketing is the field he ultimately chose to establish himself in, he started out with a simple ambition to explore and travel the world.
His travel-hungry nature is of particular importance because that's what spurred him on to explore the hospitality industry, which just so happens to be the most reliable way of traveling abroad. From there, he spent roughly eight years in the USA, Germany, and Spain.
His time in those countries gave him plenty of communication skills, cultural knowledge, and a slew of useful connections. Many of those connections were people who were already established in their respective fields. Such networking abilities gave him the necessary platform to realize his own ambitions.
From a young age, Anton Dimitrov felt that a regular nine-to-five wouldn't suit him. That was also why he initially chose the hospitality industry, which usually has more varied working hours. He later went to many places and acquired valuable experience from many sources.
What Drives Anton Dimitrov Towards Success?
Three primary factors paved Anton's path forward. The first one was his wanderlust and his desire to explore the world. The second factor was his innate nature, a headstrong mentality that refused to stay shackled within the safe restraints of the nine-to-five jobs. The third driving factor was his talent with money.
Anton Dimitrov found out quite early in life that he had a knack for finance. He was good with handling and managing funds, and he found it quite pleasing to work with money, though that's hardly a unique trait. A lot of people love working with money, but very few know how to show restraint and multiply that money. Anton is one such individual.
He also had a natural knack for networking. His social skills earned him the favor of many people, and his integrity allowed him to retain their trust. Such activities allowed him to get to know people from many industries. Being surrounded by successful people also stroked his ambitious heart, which eventually resulted in him establishing his own business.
Anton Dimitrov's Spark Of Inspiration
Anton's people skills are one of the main reasons he went into sales. He used his network to build a solid footing for himself, and his natural talent made his network expand even more once he started actively working in this field.
But that development happened a bit later because right after deciding to switch his career to sales, Anton Dimitrov came upon a realization that he needed more formal knowledge about marketing.
Instead of being daunted, he started learning about the ins and outs of marketing. That topic slowly developed into international and domestic trade and the global economy. Ideas started swirling in his mind about new services that people might be interested in.
Starting something from scratch may seem daunting for many people, but Anton shows that mentality is the biggest hurdle, not the task itself.
He didn't limit his thinking to his locale or any geographical location. He considered business possibilities encompassing the entire world, which was significantly easier due to the internet. Soon, ideas started swirling in his head, and he decided to trailblaze a new path that combines traditional and digital business strategies.
The rise of the internet helped him quite a bit. The internet is a large market with unlimited potential and few structural restrictions. Anton saw immense untapped potential in the ever-growing online business industry.
Many people operate online businesses, but many lack optimization and a solid strategy for establishing an online presence. Even good businesses were suffering because of their inadequate online representation.
There is a surprising lack of services that can help small businesses. And Anton decided to fill that void with his expertise.
What Are Anton Dimitrov's Most Recent Venture?
Anton Dimitrov is currently running his own business named Brandrise. It's a digital marketing agency that seeks to help up-and-coming entrepreneurs manage their online presence. He decided to make this agency for two reasons.
The first was that it seemed to him a valuable albeit untapped market. The second and more personal reason is that he felt the need for such a service when he started. Brandrise helps manage sales, paid search, website development, SEO and social media marketing strategies for businesses.
Entrepreneurs can find great benefits in such services for two reasons. The first is that Brandrise will handle their digital marketing with professional finesse, which many entrepreneurs do not have much experience with. The second reason is that it saves time for the entrepreneur, which they can use to improve their service or product.
He also works with drop-shippers and other such small businesses. Most dropshipping businesses typically aren't large enough to open a physical storefront. Many aren't confident in opening an online store alone. But Anton's Brandrise can help them take measured steps toward upgrading their businesses.
Success is naturally the primary motive for Anton's business. But there's undoubtedly an altruistic undertone to his operation. So far, he has helped hundreds of clients establish online presence.
Conclusion
In short, Anton Dimitrov used his effort to rise from a worker to a successful business owner with his innovative ideas in digital marketing. He explored new grounds in the digital landscape. Such a story can definitely inspire people to chase their dreams. In fact, Anton Dimitrov's Brandrise can actively facilitate such endeavors.
You can follow up at: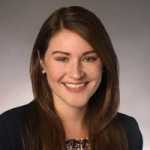 Tina Johnson helped bring The Marketing Folks from a-weekly newsletter to a full-fledged news site by creating a new website and branding. She continues to assist in keeping the site responsive and well organized for the readers. As a contributor to The Marketing Folks, Tara mainly covers industry new.