There are a lot of restaurants out there to choose from, and if yours is relatively new then it can be hard to attract the following you need to make the business successful. It's very difficult to gain attention in a new market, especially if you don't have a main road location. Your potential customers are also being over-saturated with advertisements and learning to tune them out, so this option isn't great. However, inbound marketing for restaurants can work wonders for helping you to build a following.
This technique is much less intrusive than straight out advertising to your target market, and is based on the idea that by interacting with people and making it easy for them to find you they will be attracted to your restaurant. This is can be done through digital marketing, using SEO and social media to attract and engage with potential customers.
As a restaurant your inbound marketing will mainly revolve around SEO (getting your website visible on Google) and social media. These digital strategies can be time consuming, but they should help you to grow your brand and – more importantly – increase your customer base and revenue.
In terms of SEO the first step is to have an attractive and user friendly website. Ironically, focussing on keywords and SEO at the web development stage can actually be counter-productive, because the most important thing for your website is that people like using it and are likely to return.
As a restaurant your site should clearly indicate your location and opening hours, along with any specials. You should also have a page for your menu, and a way to book online. A photo gallery featuring your different dishes can also help encourage people to use your site and come to your restaurant. A blog featuring news about the restaurant and some recipes can also be a big help.
You will then need to start working on your off-page optimization. A good way to build high quality links back to your website is to offer recipes to food bloggers with a short plug about your restaurant (with a link) at the end. You can also try to encourage people to review your food to help spread word of mouth.
A strong social media presence is also a huge boost to your inbound marketing efforts. As a restaurant you will be able to share photos and videos of your food preparation, as well as information about menu changes and specials. The main challenge will be not spreading yourself too thin!
You will probably get the highest ROI (even if the only investment is your time) out of Facebook and Instagram. These platforms will allow you to share visual media easily, and to interact in the comments with potential customers. Facebook also makes it easy for customers to send you messages, and hopefully leave positive reviews.
Instagram is a very high reward environment to involve yourself in. Apart from sharing your own images and videos of your food, you can encourage your customers to get in on the action and promote your restaurant for you (for free). Many brands build a very successful community over this social media platform, and reap the benefits.
There is a risk to having a lot of social media engagement, however. If your food is not as good as you believe it is, or something goes very wrong in the kitchen, the news will spread like wildfire. You will not have control over this process, especially over Instagram, as people will be posting their own pictures and comments.
Even with the risks involved, it is still worth using Facebook and Instagram. After all, if your food is bad enough that the strategy backfires then you will not succeed as a restaurateur no matter what marketing strategies you use. You just need to make sure that your food is well-presented as well as delicious.
Inbound marketing for restaurants can be a fantastic strategy which yields great returns. If done properly you can keep yourself in the front of the mind of your target market, and therefore get a lot of repeat customers as well as getting recommended to their friends. It's also a lot less likely to annoy a market that is getting increasingly jaded about traditional advertising anyway!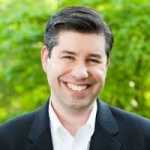 Raphael Garcia is just getting his start a reporter. He attended a technical school while still in high school where he learned a variety of skills, from photography to car mechanics. Raphael also helps keep The Marketing Folks social media feeds up-to-date.