Watermill Center, under the artistic direction of Robert Wilson, paid tribute to the renowned dance and visual artist Simone Forti by restaging four of her iconic works. Sarah Swenson, Forti's international project coordinator, curated and presented these celebrated pieces, which featured a stellar cast of international performers from the realms of ballet and Broadway. The ensemble included Eva Alt, Eliza Blutt, Caroline Breton, Bonnie Comley, Mikayla Durham, Savannah Durham, Jonathan Fahoury, Xuetong "Cecilia" Feng, Kennard Henson, Marianna Kavallieratos, Sorin Prodea, Ava Sautter, and Demiân White.
These extraordinary performances unfolded on an elevated wooden stage, nestled amidst a verdant landscape where trees intertwined with the stage itself. The four timeless works brought to life were Huddle (originating in 1961), Censor (created in 1961), Landscape Partners (born in 1970), and Scramble (conceived in 1970). It's worth noting that Simone Forti, who marked her eighty-eighth birthday this year, had the opportunity to witness the event via livestream from her California residence.
The Watermill Center Annual Summer Benefit serves as a platform to celebrate accomplished individuals while embracing artistic experimentation to bolster the organization's year-round programming. In 2023, the Watermill Center's annual benefit revolved around the theme of "the BODY," exploring the multifaceted role of the human body in artistic expression. This inclusive approach encompassed a diverse range of cultures and artistic mediums, spanning time-based performances, painting, sculpture, and video art.
Simone Forti is widely recognized as a trailblazer in the realms of dance and visual art, notably being one of the pioneers acknowledged as a "conceptual artist." Her groundbreaking approach emphasized the conceptual or ideational aspects of art creation over the sole execution of art. Ms. Forti's extensive career has encompassed roles as a dancer, choreographer, artist, and writer. She is based in Los Angeles and collaborates on global projects alongside Sarah Swenson, who serves as her International Project Coordinator and principal stager.
Forti's innovative works have graced prestigious venues worldwide, including the Museum of Contemporary Art in Los Angeles, The Louvre Museum in Paris, and Danspace in New York. She has also been the subject of solo exhibitions at esteemed institutions such as Centro Pecci in Prato (2021), Galleria Raffaella Cortese in Milan (2018), Kunsthaus Zurich in Zurich (2017), Kunstmuseum in Bonn (2016), and Hammer Museum in Los Angeles (2015). Her first major retrospective took place at the Museum der Moderne in Salzburg, Austria, in 2014. Forti's artistry is represented in the collections of renowned institutions like The Museum of Modern Art in New York, the Stedelijk Museum, Generali Foundation, and The Whitney Museum of American Art. Over the years, she has garnered numerous accolades, including a Guggenheim Fellowship in dance in 2005, a Yoko Ono Lennon Courage Award for the Arts in 2011, and, most recently, the Biennale Golden Lion for Lifetime Achievement in Dance in 2023.
The Watermill Center, established in 1992 by theater and visual artist Robert Wilson, is dedicated to nurturing artistic research and exploration in the realm of stage arts. It provides emerging artists with a unique environment to create and experiment across various theatrical and artistic forms. The center has cultivated a robust global network that transcends age, experience, and cultural boundaries, promoting projects that defy traditional artistic norms and embrace democratic and cross-cultural approaches.
For more information about The Watermill Center, please visit their website at www.watermillcenter.org.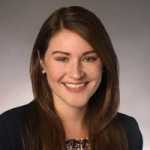 Tina Johnson helped bring The Marketing Folks from a-weekly newsletter to a full-fledged news site by creating a new website and branding. She continues to assist in keeping the site responsive and well organized for the readers. As a contributor to The Marketing Folks, Tara mainly covers industry new.