For those aware Google is the owner of many different applications that people use every day of their lives. Applications such as YouTube, Gmail, Chrome and many more all fall under the giant Google umbrella and as they are constantly evolving it can be easy to lose track of what is going on with them.
While you can spend your entire day looking up how to add a certain video to a playlist or how to forward an email on the new Gmail interface, Google has created a blog post for their 20th birthday to help users. The tech giant queried a large quantity of employees' doe their favorite tips and tricks and compiled them in an easy to read and follow list.
Map tips
Dane Glasgow the VP of Product's favorite tips were using Google maps to find the quickest routes for the trips he was planning on taking as well as dropping a pin in a large carp park so he can always find his car. He also uses Google maps to search for good places to eart around airport terminals when he is travelling.
YouTube
YouTube has a lot of useful tricks that people overlook such as a dark theme to help reduce the strain on your eyes when you are watching a movie or a video with a long duration. Brian Marquardt, the Director of Product Management, likes to scroll through YouTube videos by using the number keys and by changing the speed of the video to find key points that he needs to take in.
Gmail tips
If you are always forgetting to add things to your emails then Kevin Smilak the Engineering Director has the most helpful tip for you. There is a feature in Gmail that allows you to set a delay on your emails before they send so you can simply cancel them and add anything that you need to!
While these are only a couple of useful tricks that can be done with Google's platforms, the full list can be found on their website.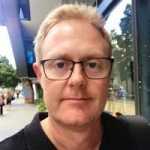 Alexandre Wilson is a reporter for The Marketing Folks. He covers mainly news from the marketing and business industry. He also writes stories about entrepreneurs and celebrities.