The Google Chromecast is a small device that you can hook up to your television system to allow you to "send" applications to your TV. You are able to play music, watch YouTube and even Netflix through this small device. For people with older TVs this small device can essentially turn your old TV into a new smart TV.
As the technology has begun to grow, Google has made several changes to the devices including signal strength, range and the newly supported 4K definition format.
With the launch of Google's new phone line the Pixel 3 and Pixel 3 XL they also decided to upgrade the Chromecast but it has seen the light of day by a mistake on a retailer's behalf. Best Buy accidentally sold the new and unannounced Chromecast to a customer who simply picked it off the shelf and paid for it.
The customer took to Reddit to post their find saying that the device wasn't even in the Best Buy system and that the product was displayed because they mistook it for the older version of the Chromecast.
While it isn't a huge new technology leak, it still is a mistake at that which pretty much crushes any marketing that Google will want to do with the device. The leaked news of this device will be overshadowed in a couple of months anyway when consumers finally get to see a glimpse of the new Pixel 3 and Pixel 3 XL.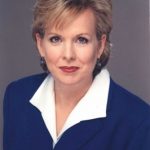 Marry Ann is a branding consultant. She is mainly passionate about building brands in all aspect of online marketing.