Ashish Gaba is the founder and CEO of Worify Media, a digital marketing agency that has had over 500+ successful projects. Worify specialises in delivering services covering areas such as search engine optimisation (SEO), content marketing, social media management + much more.
Ashish was able to answer some questions about his agency.
Hi Ashish! Before we get into the meaty stuff, can you outline how and why you got into digital marketing in the first place for our readers?
I was always into tech, started coding when I was 12, and then did blogging for a few years. I got more interested in online advertising and started learning everything about digital marketing. I believe that for launching successful products, either online or offline advertising is one of the core elements.
What areas of digital marketing do you specialise in for your clients?
I Specialise in paid ads such as Facebook, Google & Native ads.
What makes your agency unique? How do you successfully differentiate your firm from your competitors?
Analysing the data is one of the most critical aspects of creating a successful advertising campaign. We do that very efficiently with the most skilled talent and using the best tools and algorithms to find the best structure for the advertising campaign. Unlike other agencies, we help our clients get more sales with the lowest cost for lead or purchase possible.
What's the best way to run e-commerce campaigns?
There are so many methods for that. I'll outline how we do that for e-commerce. Depending on the products, we usually start with Facebook ads and then Google ads and other platforms such as Pinterest. Once the user shows interest in our ad campaign, we try to display advertisements on every single website they visit with our specialised re-targeting campaigns.
What are the future plans of Worify Media?
We recently started Worify Apps to help our clients acquire users, help with data, and analytics for their mobile apps. Apart from that, we also develop our own apps and games for mobiles.
What are the top apps in your portfolio?
Our Apps Face Avatar and Unicorn Adventures World both got more than 500k+ installs. During the lockdown, I used Instagram a lot and saw many creators and users face trouble with designing stories. So, we created the Instagram Story Creator app for that, and already more than 10k+ Creators are using it.
Talking about Instagram, I saw you're quite active have more than 50k+ followers, what're your tips for businesses on Instagram?
I think Instagram is the best way to reach potential customers. Reach is much higher than on other platforms. As they recently launched their TikTok like feature reels in some countries, including India. Social media users are going to spend much more time on Instagram.
For starters, the best way to market products on Instagram is via influencers in their niche and then with the influencer's consent advertising the same post on Instagram to a much larger audience.
As I've seen you often travel, according to you, what'll be the future of travel in Post COVID-19 World?
I've been to several countries, mostly for attending conferences. I think masks will be mandatory on airports around the world. There won't be much travel for leisure in the near future, and as most of the events are moving online, fewer people for business will be travelling to foreign countries, but local tourism can surely get a boost. I hope in the next few years everything will get back to normal.
In the end, what advertising tips or advice do you have for a start-up business that has never done any marketing before?
In the start, Facebook and Google ads are best. They can do advertising on their own, but hiring an expert will be an excellent decision for the best results, and don't forget the data analysis. Correct data can do wonders.
Thank you Ashish for your time!
You can follow up with Ashish Gaba at worify.com or IG @heyashishgaba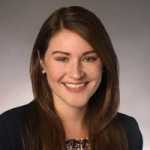 Tina Johnson helped bring The Marketing Folks from a-weekly newsletter to a full-fledged news site by creating a new website and branding. She continues to assist in keeping the site responsive and well organized for the readers. As a contributor to The Marketing Folks, Tara mainly covers industry new.