Email marketing is a major game changer for your business – if you know how to implement it correctly. If you haven't seen great results from your email marketing efforts, it is likely you aren't using all of the strategies we will share with you below.
Do you want to increase your open rate and get more conversions? Continue reading this article to get the insights and tactics you need to succeed with email marketing.
1. Personalize the Subject
Even if people know you aren't sending them emails personally and that it is an autoresponder email, the personalized subject line gets their attention. Besides for getting their attention, it is likely they will take a look and remember they subscribed instead of thinking you're a spammer.
2. Use Emotion-Evoking Words in the Subject
When you can activate people's emotions, that is when you can get the best results. When you make people feel something, they can't help but open your emails. Having a subject line that uses emotional words and relevant scenarios is a powerful tactic. You can look up lists here of emotion words online, but know that writing emotion-evoking content is a skill to be developed.
3. Use Emojis in the Subject
Why do you think there are so many emojis in text messages? Because people love to send them and people love to read them. Emojis themselves are emotion-evoking, so they are a great piece of the puzzle to writing emotional subject lines.
You shouldn't overdo it by stuffing too many emojis into your headline. Make sure the emojis you use are relevant and implemented in a way that your target audience is going to be interested. You don't want to send emojis that are going to confuse or distance your audience, so know what they like before you send them.
4. Write to One Person
When you write your email copy, you don't want to write as if you're talking to a group of people. You need to write as if you're talking to one specific person. Use words like "you" and "your" to connect with your audience.
When you are writing to this person, it is important to know who your audience is, so you know how to speak with them. You need to know what their pain is, so you can provide them a solution for their challenges. Even if you write to one person, but it is the wrong person, you won't connect with your audience.
Knowing who your target market is before you start writing email copy is important. Take time to understand your audience before starting your email marketing efforts, and this alone will help you with your open rate.
When you know whom you are writing to, you are going to be much more effective with the way you market and speak to them. Your overall marketing plan will work together with your email marketing to give you the results you want.
5. Deliver Quality Content Consistently
High-quality content is a must if you want to maintain a high open rate. If your email subjects are on point, but you don't know how to write email copy and provide great content, your open rates are likely to drop.
People are looking for the best content in a given area, and you need to make sure you are providing it to them. Take time to do your research and put together solid statistics and information that will help your audience learn and grow.
When your email subscribers know your content is going to be top-notch and will provide massive value, they are more than happy to open your emails.
6. Send from a Person Vs. a Company
When people sign up for your email list, they might sign up for XYZ's company's mailing list. While this is fine, you need to figure out whom the email is going to come from. When the email comes from a person, this is going to increase the open rate.
People don't connect with companies. People connect with people. Decide who the best spokesperson for your company is and put their name on the "from" in your autoresponder. Don't forget to sign the emails from this person as well.
7. Segment Your List Carefully
The more segmented your list is, the more relevant you can make your content. You might have some people interested in one of your main topics while another subscriber is not. Being able to segment your list and only send relevant content to your audience increases your open rate.
You can look through your specific autoresponder company and find out how their segmentation process is set up. Once you know, start segmenting right away so you can create custom content for each of the audiences and deliver information they will find valuable.
8. Don't Purchase Leads
Purchased leads are not only ineffective, but they can get you banned from some autoresponder companies. If you buy leads, these people may or may not be interested in your content, and they won't have a connection to you.
It is important to build that connection, but you also need to think about the fact that these could be fake emails. If you are worried they may be fake emails, you can use an email validation service to check for proper email syntax and domain. Furthermore, email verification performs an in-depth analysis to ensure your email addresses are active and accept emails. If your autoresponder sees your emails are bouncing a lot, this can hurt your relationship with them.
If you have a lot of emails that bounce, it can make you pay for sending to extra subscribers that aren't even true subscribers. Even if an email address was valid when it first got on your list, it could go inactive because it is being sold and spammed. That's why email validation is becoming a standard for email marketers.
Taking Your Email Game to the Next Level
Now that you understand how to get more opens on your email, you are ready to go to the next step. Continue learning and growing your business to continue seeing great results.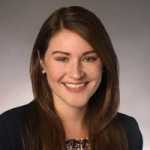 Tina Johnson helped bring The Marketing Folks from a-weekly newsletter to a full-fledged news site by creating a new website and branding. She continues to assist in keeping the site responsive and well organized for the readers. As a contributor to The Marketing Folks, Tara mainly covers industry new.