With the increasing popularity of digital forums, every business has an online presence. There are more business pages than buyers on social media since kicking off a start-up has become easier than ever. Thus, the sprouting competition can make your effective marketing strategy fall weak, raising the need for innovative techniques to gain an edge over competitors.
When talking about new initiatives and ideas, people only focus on the fun part of brainstorming, creativity, etc. The big-time challenge is to bring ideas into reality and align strategies with the goals of the business. So, how can you go about it? Firstly, inspect on current campaigns and see whether there is any room for innovation.
Secondly, make sure that your cutting-edge approaches promote the actual brand value and cultivate an interest in the brand. It can be challenging to keep innovation alive, but everything becomes possible with a little effort and time. Here we are revealing five tips to bring innovation and push boundaries of your marketing campaigns.
1.    Don't Talk – Take Action
You must have heard brands saying, we believe in quality, customer satisfaction, our goal is to make this world a better place, and a lot more. These days, customers like it when brands practice what they preach. Focus on demonstrating your value, which attracts audiences to engage with your company. For instance, if you are making a promise of enhancing customer satisfaction, then leverage artificial intelligence.
You can make it visible through the option of live chat on your webpage. Therefore, if you are making a compelling point, instead of telling everyone about it, let your actions make all the noise in the market. Besides, you don't have to do it yourself since many companies are bringing innovative techniques. You can look up for designrr review and see what incentives they have on the plate for you.
2.    Find New Ways to Approach Audience
Sometimes, you have to forget, tried, and tested methods to give space to innovation. Indeed, it could be risky, but isn't this what businesses demand? Similarly, when it comes to approaching the audience – think beyond sending emails or targeting them through sponsored ads. In today's world, marketing managers suggest using psychographics, which state values, opinions, motivations, perceptions.
It is quite simple to uncover psychographics as social tools have all information ready for marketers. You can create content that speaks to the audience's lifestyle, attitudes, and priorities. Believe it or not, this is likely to be far more effective than the demographic approach. After all, it allows you to target audience, irrespective of gender, age, and social status.
3.    Turn Events into Experiences
Have you heard of experiential marketing? Every brand discusses its features and specs, but very few of them let people experience it. Experiential marketing occurs in-person, allows the customer to experience a product, and allows them to connect with the brand in a personal way. It happens outside of the computer screen, leaving endless room for creativity.
If you are looking forward to some inspiration, take a look at General Electric's 'Healthymagination' campaign. They set up the event with the hospital's theme and invited all health experts to catch sight of their invention. It not only made their campaign successful but set some compelling benchmarks. Thus, instead of juggling and manipulating old ideas, give a shot to these new tactics.
4.    Think Out of the Box – Contest Marketing
Everyone is competitive and healthy competition is always productive. So, what about you come up with contests as part of your marketing campaigns? You can break them into different pieces, allowing everyone to participate. Consider starting photo contests, where people will capture photos with your product. Oreo was the first to start a competition, where people had to post a picture of eating Oreo.
Similarly, you can have a video contest – for instance, people will record recipes using your ingredients. Honestly, this little pinch of creativity can level up your marketing game.
5.    Elevate Social Media Handles
Even though social media is the most common marketing platform, it still has unexplored arenas and many new features. Become tech-savvy and unfold the new specs before your competitors do. If you are clueless, have a look below.
Hop onto Facebook live – Facebook allows businesses to go live and talk to people for real. They can write comments while you can answer them on the spot. Thus, these sessions are promoting online selling, you can give a tour of your shop to customers, while customers select what they want.
Meme marketing – it might sound unusual, but meme marketing is becoming more popular than ever. It is a humorous way of selling your products, and people love it. After all, this how leading brands like Fenty Beauty are marketing their products.
6.    Split Your Content
Nowadays, content marketing is way more versatile. It is a lot more than creating traditional blogs and sharing text-based information with the audience. With the evolution of new tools and techniques, you can overwhelm the audience with creative marketing. Begin by creating branded tools that can push the audience towards your product offerings. It won't only elevate your business credibility but will expose your brand to more people.
Similarly, these days gamification is creating an uproar in the market, allowing you to use this as an engagement tool. You can take inspiration from Starbucks as they have come up with its version of gamified loyalty programs. Offer stars and rewards in return to keep the people hooked. If you want to try something on the humorous side, look for online comics as they are alive and thriving. You can relate them to surreal and odd aspects of your industry, giving the audience some precious insights.
Final Thoughts,
No matter how old your product or services are, unique marketing techniques will take your brand to the limelight. Indeed, it is time-consuming to innovate and develop new ideas, but you can't differentiate yourself in the market without innovation. We have everything ready for you, have a look for some tips, and kick off an incredible marketing campaign.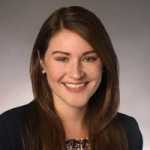 Tina Johnson helped bring The Marketing Folks from a-weekly newsletter to a full-fledged news site by creating a new website and branding. She continues to assist in keeping the site responsive and well organized for the readers. As a contributor to The Marketing Folks, Tara mainly covers industry new.