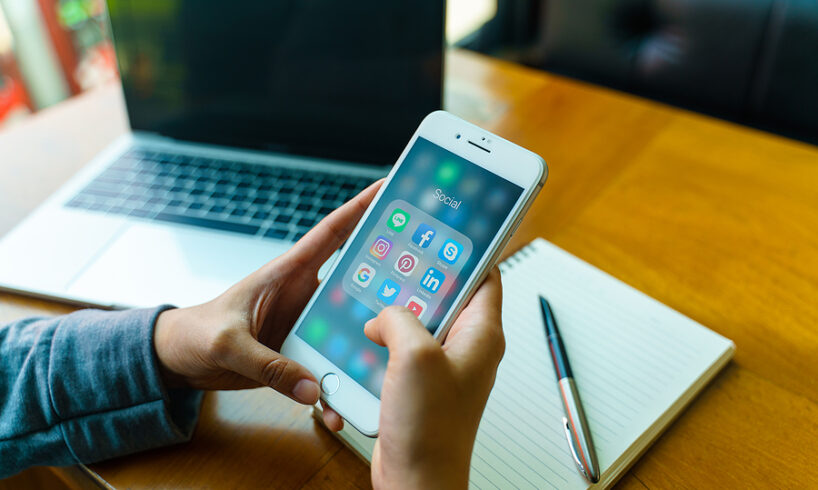 Over the years, social media has begun to play a prominent role in digital marketing because of the far-reaching power it extends to businesses. No longer can you afford to use it on a whim since it can help you build profitability. A well-thought-out plan is vital to making a mark in the social media space, along with boosting your SEO efforts. Here are some ways to help you craft a winning social media marketing strategy – giving you the boost you need to stay ahead of the competition.
Plan Your Goals From The Social Media Marketing Strategy
Before investing money into a digital marketing company, think of what you want from it and lay out your goals. What are the main things you want your social media marketing strategy to cover? Vague goals will get you nowhere so make sure you're as precise as possible. Follow these guidelines to help you better plan your goals:
Is brand awareness a priority? If you're a new business, then are you looking to build awareness for your brand with your target audience? Creating brand awareness will help build more credibility for your business over time.
Are you looking to increase your followers? Some companies want to increase their follow base on social media so they can inform them of developments over time. This enables you to reach out to more and more people.
Are you looking to increase your sales? Some businesses use social media as a way to sell products and services by letting them know of promotional offers, special deals and much more. This is a good way to keep your audience updated with your offerings. Use a smart automatic social network marketing platform like postoplan.app
What does your audience want? It's important to understand your target audience and what they want. You can do this by engaging in discussions with them to get to know them better, which also allows you to prepare a better-targeted strategy.
Your goals should be clear from the start if you're looking to create a social media plan that ultimately boosts your business profits.
Know What Social Media Channels Are Relevant To Your Target Audience
Not all social media channels may be relevant to your business depending on what you offer. For instance, a B2B finance company that offers services to other businesses may prefer to stick to platforms like LinkedIn while a consumer-focussed company may expand their reach through platforms like Facebook, Twitter, Snapchat, Instagram and much more. Consider the following when planning your social media marketing strategy:
You need to understand your audience demographics segmented by factors like age, gender, preferences, budgets etc.
You need to consider where your audience spends most of their time. Research your industry to focus on platforms most relevant to your business.
You need to understand what content type works best with the social media channel you use.
Researching the right social media channels will allow you to target only the most relevant consumers for your business.
Understand The Type Of Content That Works Best With Your Audience
You need to consider types of content that work with your audience – whether they prefer videos and podcasts to blog posts and text-heavy information. This is an extremely important aspect of any social media marketing strategy for better audience engagement and SEO. Consider the following:
Research the type of content that works best for each social media channel relevant to your business – videos and infographics can sometimes do a better job of explaining your products and services.
Even if you write blogs, make sure you use graphics and pictures to break up the monotony.
Make sure you write top quality content to attract readers.
Add themes to each post so you can utilise different concepts to bring everything together. For example, if you're writing about a destination, use eye-popping images to generate interest.
Plan regular posts to build more customer engagement. Take a stand, ask questions and relate to your customers on a more personal level.
A brand that understands the type of content most relevant to their target audience will find success through enhanced customer engagement.
Social media marketing can help you build a strong network of followers and customers who can make a huge difference to the way you do business. Make sure you have a well-planned strategy to set you on the right track.

Anna Clarke is the owner of online writing company 15 Writers. She is a successful entrepreneur with over 20 years' experience in both freelancing and academic writing industries, specialising in Business, Economics, Finance, Marketing and Management.