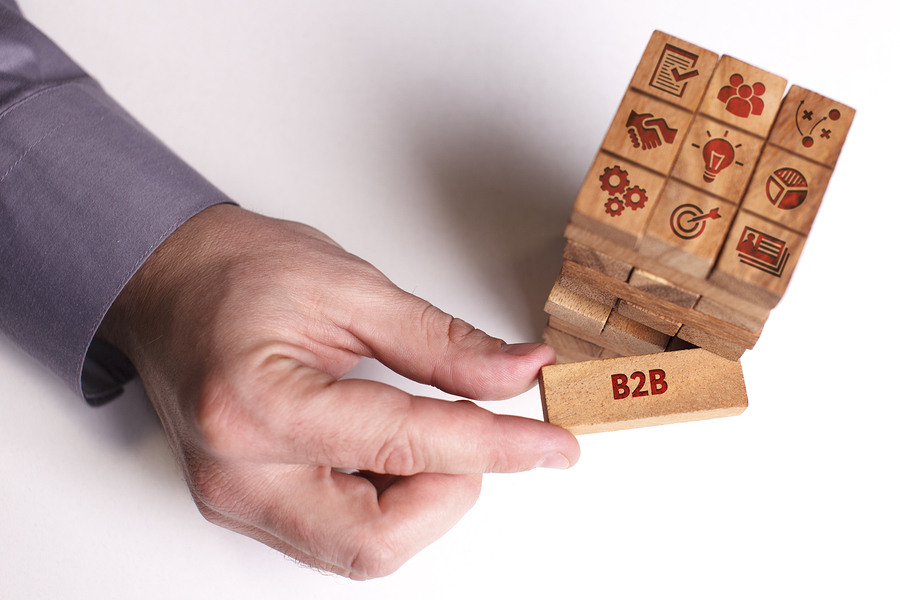 Social media is now widely used by companies across the world to communicate and market to their customers. So much so, that many businesses have dedicated social media staff to respond to comments, make strategic postings and other search engine marketing activities, including paid advertising.
However, for those that market on a B2B level, social media is a bit more difficult to use for direct lead generation and sales purposes. To reach businesses, tactics such as email and direct mail are more commonly used. After all, when a business is on social media, they aren't there to engage with external offerings, they are there to promote their own messages.
Also, those who are behind the social media of B2B companies are not normally the key person you want to target in the organisation. Therefore, even if you are reaching these organisations via social media, normally the person you are keen to reach won't ever see your interactions.
Use it for SEO
Increasing your SEO should be part of any businesses online strategy, including B2B. There are only so many limited ways a business can communicate with other businesses, and online searches Is one of them. Before any businesses purchases a good or service, more than likely they do a quick competitors analysis or research online first.
A way to increase your search engine presence is to drive more traffic to your website, and social media is a great way to do this. The more relevant and advice driven posts you place, the more click throughs you will get, which increase website traffic.
Also, when you have back links on credible sites, which most of the common social media platforms are, this signals to Google that your website is one that has authority, which helps again with your online ranking.
Use it for reputation management
Even though consumers rather than businesses are more likely to use social media to shop around, compare products and make enquiries, businesses also do their research and social media are one of them.
Having a social media presence shows a buyer, whether they are an individual or a business, that you're active and relevant. If they can scroll through your feed and see regular blog posts, product announcements, videos and event posts, it can give the impression that your business isn't just a "fly by night".
For example, if you had two businesses with the same offerings, customer service and pricing, yet one had an active and engaging social media account and the other didn't, which one would you feel more inclined to go with? Sometimes it's the small things that can put you ahead of your competitors.
Use it to promote your customers
One way to get some engagement happening on a B2B social media page is to promote your customers. When businesses are promoted online, this leads to businesses sharing these posts throughout their networks, as well as individual employees sharing it.
For example, you may have a medical device company, selling to businesses in the healthcare space. Share posts around positive things your customers might be doing, such as a new medical discovery or a new facility opening.
This leads to more shares, likes and interactions, but it also demonstrates that your business cares about its customers and this reflects on your company values. The more you can be seen as a business that cares about its customers, the better for a brand in the long run.
Although it may not be as easy to gets shares and interaction on social media as a B2B company, it doesn't mean that social media activities should be forgotten. Nowadays, no business can afford not to be on social media.
It doesn't mean that you have to hire a dedicated social media department, but it does mean making a few small tweaks to your marketing strategy.
Unlike B2C businesses, that may see direct leads and sales generated out of their social media activities, for the B2B company, a different focus should be had. It doesn't mean social media is less powerful, but just used in a different way. It's about looking at other marketing return on investments, and how this fits in.
Incorporating social media by using it for SEO purposes, reputation management and promoting your customers will lead to an increase in brand credibility, website traffic, leads and ultimately sales.

Passionate about writing and sharing my experiences with others. I have a keen interest in marketing and the growth of digital.