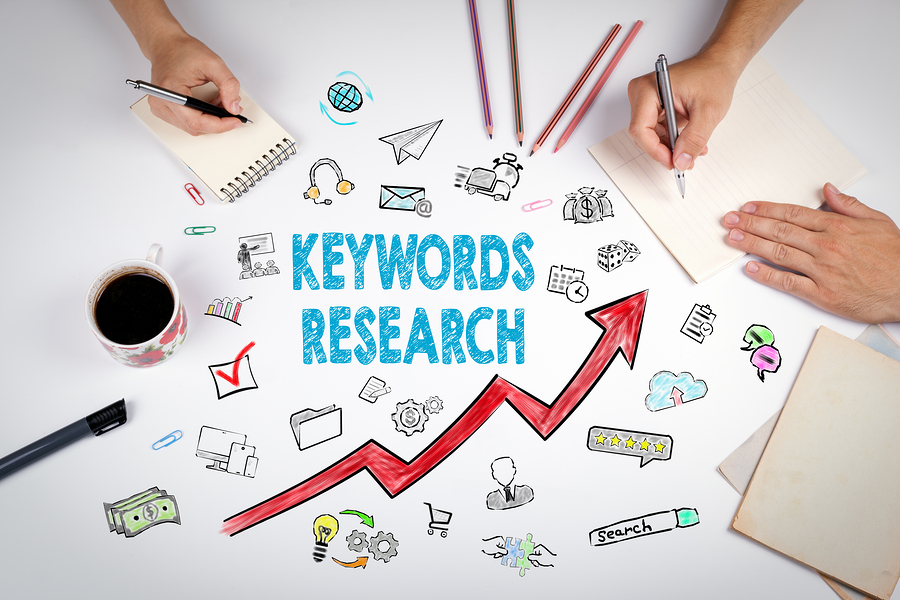 Online marketing is vastly different from other traditional marketing methods. Competing with other websites and blogs to gain top spot in a busy digital environment requires in-depth knowledge of SEO. Search Engine Optimization continues to be one of the most powerful online marketing tools available.
The online digital platform can be a confusing place, with its obscure rules and regulations when it comes to marketing. With search engines like Google constantly changing and improving their algorithms, developing organic content has now become the number one priority.
This can lead to a lot of ambiguity, making you question the effectiveness of some of the older SEO practices. Are they still relevant? Will they produce the desired results?
One of the most common questions asked regarding the ever-changing world of SEO is the importance of keywords. Are keywords really the secret to driving traffic to your website and ranking high on search results? Do the right keywords have the power to bring more visitors to your website or blog?
And the simple answer is: Yes. Keywords are a very essential part of SEO. Regardless of the type of content marketing that you do, keywords play a crucial role in helping your website rank high on search engine results.
How Does Using the Right Keywords Benefit Online Marketing?
Drive Traffic to Your Website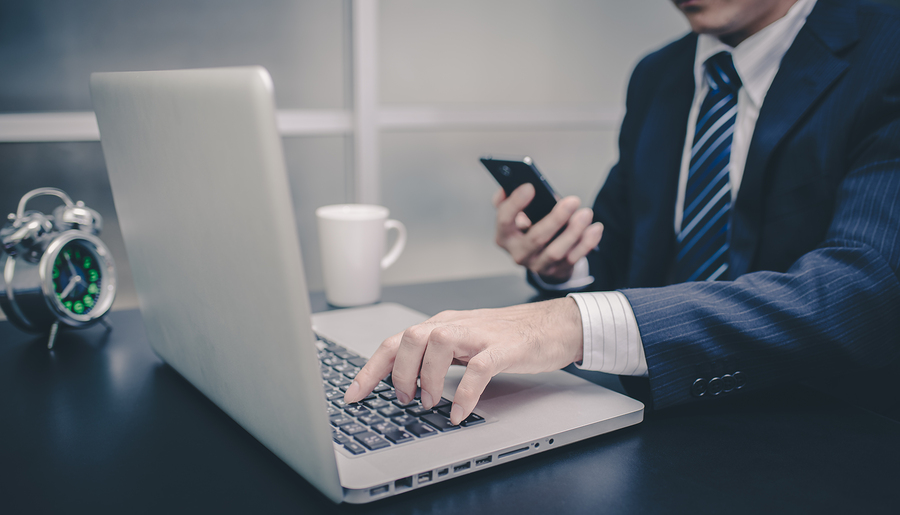 The right keywords can be the difference between a couple of clicks a day to a couple of thousand clicks a day. Internet users do online searches using specific words and phrases. These popular search queries are what are termed as "keywords".
Having the relevant keywords on your website will make it easier for users to find your content. No matter how good your article is or how informational your video is, without the relevant keywords, you will miss out on a lot of potential visitors to your website.
Increase Visibility
The online marketplace is a highly competitive environment. You need to invest a lot of time and effort in SEO to ensure that your website stands out in the crowd. A quick online search can end with a single click. When users find a link that they think will give them what they are looking for, they click on it and essentially end the search.
And you want to be that clickable link. Keywords help you get there by increasing your visibility. The right keywords can get you to the top of the search engine results, which means that there's a higher probability that your website will be the "chosen one".
Provide Credibility and Help Build Page Authority
Using the right keywords also helps build credibility. When you use the right words, phrases or jargons, it gives the impression that you are an expert in the subject matter.
Keywords are very important to avoid sounding amateurish. Keywords help build page authority, giving visitors of the website an immediate sense of being at the right place to have their queries answered.
Boost Ranking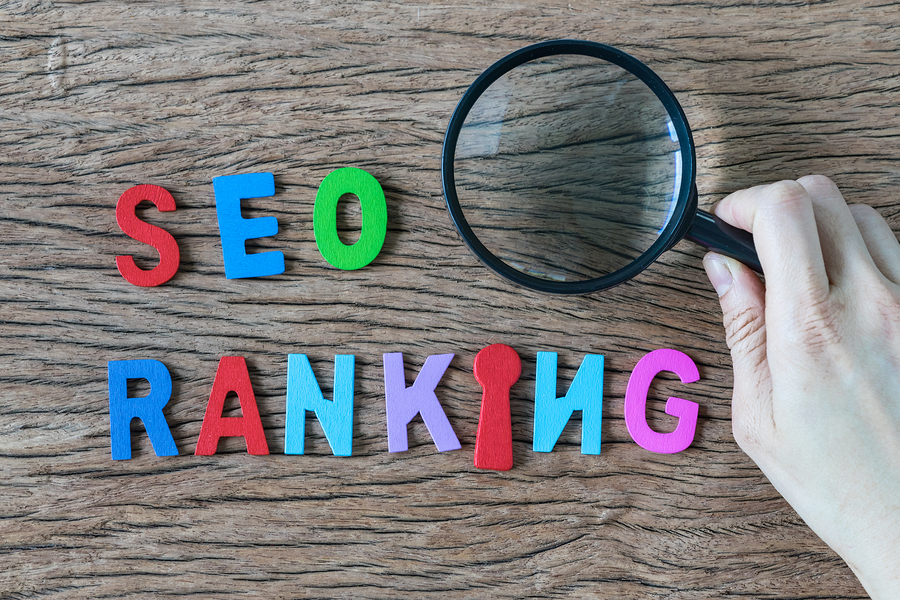 Competing with established brands and businesses that have a huge marketing budget can be frustrating. How can a relatively new, small business hope to gain the upper hand in online marketing?
The answer is to put in efforts to organically boost ranking for search results. By developing good content, implementing the right keywords and making a user-friendly website, a small business can make its way to the top of the search engine results ranking.
Use Resources Efficiently
Keywords provide a solid foundation, a starting point for the web page from which you can build your content. When you know what the popular keywords are, you can employ them effectively to expand your website's online reach.
Having a clear trajectory when it comes to content creation helps in efficient use of resources. You can save time, money and effort by focusing on keywords and developing content around it.
Keep Up with Competition
When it comes to the Internet, content is king. Good content is rewarded by both the search engines (with higher rankings in search results) and the users (with more traffic to the website).
If you are looking to keep up with competitors and be relevant on a long-term basis, then keyword-enriched content is what you should concentrate on. With the right keywords, you can meet your competitors head on and have a strong foothold in the online marketplace.
Increase Conversion Rate
When your website provides useful information in an easy-to-read structure, it tends to attract better quality traffic. When you offer the visitors to your website with quality content, you can expect better conversion rate.
And that is the end goal, isn't it? To bring in more potential customers who will eventually turn into loyal brand ambassadors for your business. There is nothing more effective than word-of-mouth advertising.
And to get your customers to recommend your product or service to their friends and family, you will need to impress them with your content first. Keywords are a step in the right direction to helping you achieve that.
Keep Up with Trends
The popularity of social media has ushered in a fast-paced world of short-lived trends. There's something new and trendy cropping up every week, taking the world by storm. What's hot right now might not be very relevant in a week or months' time.
Trendy keywords come and go, staying popular for a while before making way for something new. And for your brand or business to project an image of being trendy and keeping up with the times, using such trendy keywords that are "in" is essential.
Enter New Markets
Use of relevant and popular keywords can even aid in breaking into new markets. By ranking high for phrases that matter to your target audience, you can expand your borders, reaching to new markets and gaining a wider audience for your content.
Reduce Ambiguity
Keywords help to reduce ambiguity by acting as a connecting point between your website and the searchers. When a user engages in an online search using a particular keyword or phrase, they are connected to content that closely relates to that search.
This helps save their time and providing them with relevant content with just a few clicks. Reducing ambiguity is one of the most practical purpose of keywords and their impact on SEO.
Develop Content That Appeals to The Target Audience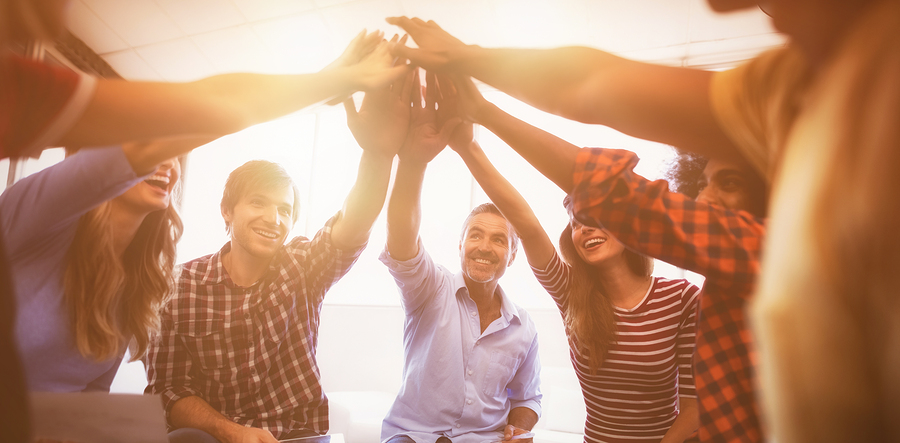 Knowing which keywords are popular will give you an insight into your target audience's requirements. When you know what they are looking for as far as content is concerned, you can better meet their needs. Knowing what your potential clients want and giving them exactly that is sound business practice that will ensure maximum customer satisfaction.
Provide Long-term Marketing Results
Keywords are a good marketing investment as they offer good ROI by way of better conversion rates and a broader audience base. This is particularly helpful for novice businesses attempting to establish a strong online presence.
Unlike PPC ads and other forms of paid advertising, keyword optimization is a much more affordable marketing strategy that can yield impressive results.
Impact of Keywords in Search Engine Optimization
Keyword optimization is a core aspect of Search Engine Optimization. It is a continual process that leads to better ranking, drives more traffic to the website, and increases conversion rate.
And the best part? It helps do it all organically. Both the customer base and the market are constantly-evolving entities. This in turn makes it crucial for keyword optimization to be a continual process.
Staying ahead of the curve by researching and employing relevant keywords is the key to implementing a strong Search Engine Optimized strategy for your website.
Things to Keep in Mind with Regard to Keyword Optimization
Use Keywords Responsibly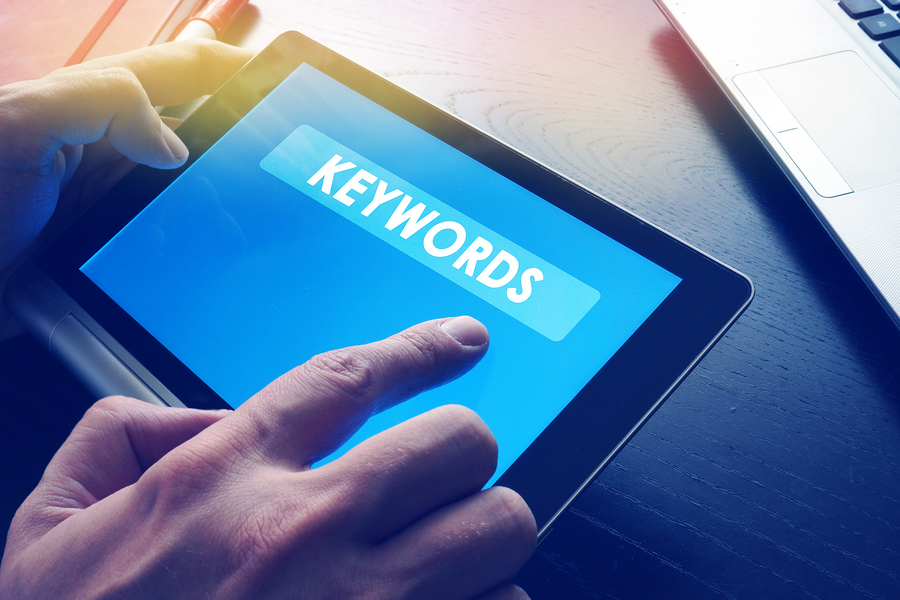 Improved search engine algorithms have led to a more organic application of keywords. Gone are the days of "keyword stuffing" and other such dubious practices. It's all about bettering the user experience now.  Keywords should be used responsibly, with the main aim being to enable the website to be found more easily during an Internet search.
Aim to Hit the Sweet Spot
When picking keywords to use in your content, aim for keywords that fall mid-range in the popularity scale. Keywords that are the most popular, with millions of searches every month, have more than likely reached their saturation point.
These keywords will be used by established companies and big brands, which doesn't leave a lot of room for you to make your mark. On the other end of the spectrum are the less popular keywords. These will not bring a lot of hits for your website, essentially making your SEM campaign a failure.
So, the trick is to hit the sweet spot. Pick keywords that are popular enough to bring in a few thousand hits. These are keywords are neither too popular nor too obscure. They help you get the desired results with relative ease.
Let the Keywords Determine Your Content Strategy
Instead of trying to insert the keywords into your content, try to develop content based on the keywords. When you create content around the keywords, your content tends to be more relevant to the keywords. This will help you rank higher on Search Engine Result Pages (SERP) and give your audience informational content that they find to be useful.
Summary
Keywords are here to stay. With all the changes in the SEO world—what with changing search engine algorithms and user behavior—keywords have managed to retain their importance.
As much as the online marketplace has evolved, the changing priorities has not displaced the effectiveness of keywords. It has simply shifted it; where once it was all about keyword density, it is now more about the quality. Quality over quantity is the way to go.

Passionate about writing and sharing my experiences with others. I have a keen interest in marketing and the growth of digital.