Put simply, backlinks are the backbone of any search engine optimisation (SEO) strategy. They define how authoritative your website is by pointing to other peers who are respected in the field you are writing about, covering or directly involved with.
Think of them as votes of confidence. Should you share them around on your site, then that sends a communication to the search engines like Google that you are invested in the niche as much as your own traffic numbers. That selflessness ironically works in a selfish way by boosting your standing.
It pays to be helpful at the end of the day.
Yet there is method to this practice because if it was a matter of just flooding your content with backlinks, then everyone would be an expert. That so happens to be a black hat SEO technique to artificially improves your standing. Eventually that will be flagged, found out and punished when the rankings are determined.
This is something of a chicken vs. egg scenario – what exactly comes first? In this case, it is wise to develop a site where content is optimised and well structured. Once traffic is garnered organically, the backlinks will flow on from that success.
Let's dig down into the detail and look over the tried and tested strategies to build your backlink profile.
Tick The Alt-Text Tag
So much of the backlink art is what is not visible to the naked eye. When it comes to alt-text, this is part of the platform that must be catered to.
Alt-text is seen when an image is not loaded properly on a webpage and rather than that picture showing up, it will be replaced by a word or phrase. Should you be backlinking to an image, then it is important that picture has relevant alt-text. They have an equally important relationship.
To test the health of your backlinks for alt-text, run them through one of these various software applications:
Majestic
Monitor Backlinks
Be Specific on URL Linking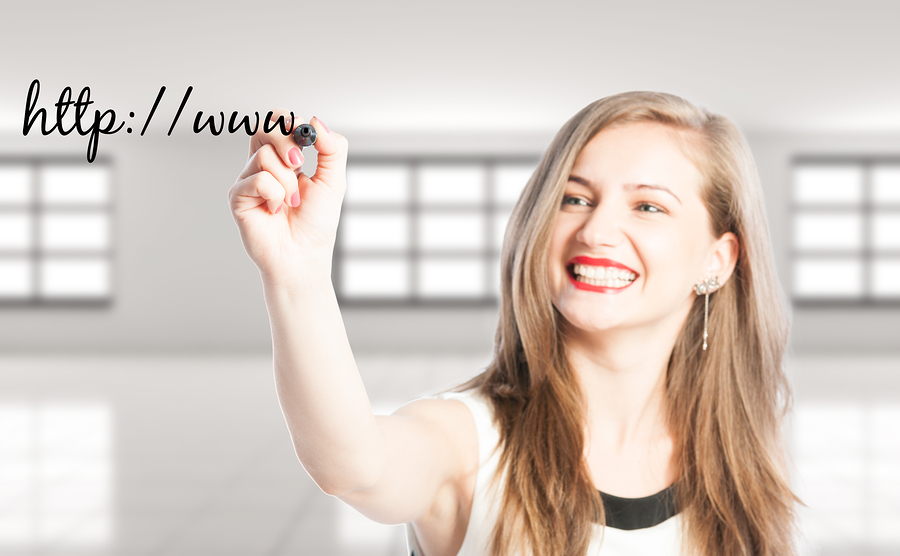 Sometimes the easier option when providing backlinks is to hyperlink to the homepage. It is a bit lazy and it is not the ideal site, but the user gets the gist, right?
For example, a site that writes about news, views and opinion in the energy sector might be interested to hear more about a hot topic that emerges. For October 16, Cole Latimer wrote a piece titled "Energy networks reject ACCC findings over price hikes."
The URL to this page and story is: http://www.smh.com.au/business/energy/energy-networks-reject-accc-findings-over-price-hikes-20171016-gz1nh8.html
Yet there will be some sites out there that simply offer the URL smh.com.au as the official link. That is not useful for the end user or your own backlink profile.
The traditional method of offering backlinks on a webpage was to showcase them at the footer section. The text was written with the images to jazz up the production, then you would give a series of backlinks for visitors to read more on the topic.
The reality is that search engines have become wise to this technique and respond better to backlinks that infiltrate the articles themselves.
Should you have a dialogue with those who backlink to your domain, then request that those are fitted into their content. Return the favor and ensure they are incorporated rather than an add-on towards the base of the article.
Convert Simple Mentions to Backlinks
It is fantastic when you discover that people are mentioning yourself or your domain online in a positive light. Clearly they have identified you as a source for knowledge and have referenced your work in some shape or form.
However, should that mention not carry any substance in the form of a backlink, what use is it to you? Moz Pro's own Fresh Web Explorer tool can allow you to discover where you are being mentioned out there in the World Wide Web.
Once you have identified those that continue to give you the mention minus the credit, get in touch and make a request. It can be simple, appreciative and to the point. It might encourage them to do so if you return the favor in the event that are a reputable source as well.
Reclaiming Lost 404 Links
If you have spent anytime on the web, chances are you will have come across a 404 error page. This is common place and can very well be sitting there for one of your webpages on a given domain.
Once you have discovered if any 404 error pages are on your system through Google Search Console, undergo a complete check via Ahrefs. This could identify pages that have been missed or overlooked, but still have some currency. To fix this issue, redirect those to a page that is relevant or just the homepage.
Become Forum Friendly
A fantastic way of building online relationships and studying up on your niche with like-minded people is via forums. These are digital communities where people discuss a genre or subject ad nauseam and through this domain, you can source quality backlinks.
Referrals from trusted and relevant sources is the main game here, so if they can arrive from the same topic but different directions, then the profile will head skywards.
In many cases, forums will not allow a series of links to be broadcast as they are frightened of flooding and security. It is therefore best to update your forum profile with the backlink that is best suited to the niche at hand.
Remove Toxic Backlinks
Including healthy and authoritative backlinks is key, but removing those that are failing can be equally useful.
Over the course of a few weeks, months and years, you will discover that some of those great backlinks suddenly have no use. Maybe that domain has gone out of business, have fallen into bad habits themselves or simply don't have the cache they once had in another era.
That is fine and perfectly natural. What matters now is taking them out of your content cycle and replacing them with stronger options. New players within your market will emerge and building a rapport with them is crucial.
One of the best platforms to analyse the standing of your backlinks is the Link Research Tools. Here you can secure a check of what backlinks you utilize and surgically take them out of your system for good.
Consider it a virtual detox that will help to boost your backlink profile and SEO performance all at once.
Undergo Internal Linking
Should you have an operation of some repute, you might very well hold a number of different domains or social media profiles. These will act as individual hubs but they could very well have some symbiotic relationship to each other.
They can come in the form of:
YouTube channel
Facebook page
Secondary website
It is simple and effective, but ensure that your backlinks are spread and connected.
Strengthening Social Signals
In the online world, you neglect social media at your own cost. It can be a gold mine to drive traffic if it is manipulated properly and is one of the greatest developers of organic visitors from the web.
Ensure you have a presence on the following platforms:
Facebook
Twitter
Instagram
LinkedIn
Google+
If creating and running these various accounts appears too daunting, then read over Hootsuite's own dashboard tool to sync the entire process from top to bottom.
The statistics tell their own story when it comes to social media use. According to Social Media News, there are 17 million monthly active Facebook users in Australia in a nation of 24.4 million. It makes common sense to share that space with your content and your profile.
Have Valuable Content
There is no point sending people to various backlinks if the actual content is not worth reading. It is often said that content is king and that rationale is not lost on those who study the machinations of SEO strategy.
Should the content be poorly created, managed and maintained, then the number of backlinks will be worthless. Develop written blogs, social media posts, images, audio files, logo designs and newsletters that draw eyeballs.
On the surface this might appear to be a distraction by taking you off on a tangent. It is not. This is an investment in your backlink profile.
Don't Rush The Process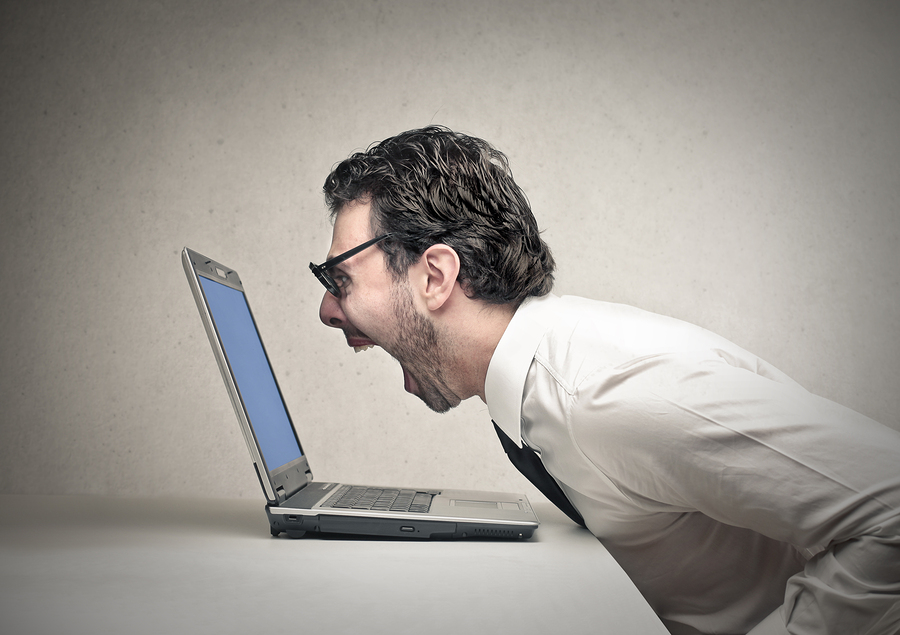 Should you be in search of a fast end game where results are found in a matter of days or even weeks, then this is not for you. There are a number of reasons why the minutia of SEO work is drawn out, yet one of the forgotten elements of the ranking process is age.
A domain that is older holds more authority over their younger counterparts. Simply starting a page and building backlinks won't fast track your site in isolation.
Summary
If you glean anything from the act of backlinking, it is this – stay on your toes. Nothing in the world of online marketing or search engine optimization is static. What was commonplace one year has been flipped on its head the next.
There is a string of tactics that play into the standing of your backlinks as they operate in tandem with SEO performance.
Should your content be strong and consistent, then the backlinks will reflect that health more often than not. These tricks of the trade are all common sense solutions and if you stick to them, they will garner success down the road.
Quality will always beat quantity in this respect, so ensure that your backlinks derive from trusted and authoritative sources. This will provide the platform to tackle the alternative options.

Passionate about writing and sharing my experiences with others. I have a keen interest in marketing and the growth of digital.