The answer is easy! You need to do SEO by yourself or higher a reputable SEO company!
If you're business has any web presence then you'll probably have heard of search engine optimisation, although you might not fully understand what it is, why you need it or what exactly is that an SEO company does.
Well, search engine optimisation can be a little bit complex, especially for businesses that are new to digital marketing. Although many businesses that provide search engine optimisation services will discuss their services on their website, it can still be a bit difficult to understand exactly what it is that they do. So what can you expect from an SEO company?
How SEO firm can rank your website?
An SEO company offers services relating to search engine optimisation to businesses to help them increase their visibility and ranking online. Search engine optimisation is the process of making your website more attractive to search engines so they rank better.
A big benefit of using an search engine optimisation organisation is that they are experts in the field and will have specialised experience on how to get your business to rank on search engines. An SEO company often will have experts in the different fields of search engine optimisation and will be able to help with all the important aspects of helping your business to rank.
Benefits of using an SEO company
There are a number of benefits to hiring an professional to help optimise your website, here are some of the top benefits to consider.
They can help improve your search engine rankings
A good SEO company can help to improve your company's website ranking on search engines and will use the latest tools and strategies to help your website perform well. They're experts so they know how to make your website look more attractive to websites.
They can also use their expertise to help you find the right keywords to attract the right customers and clients. They will also take the time to ensure that your sight is optimised for proper search engine crawling.
They will use their expertise to identify what could be improved on or off your website when it comes to design, content and other strategies to help to increase your chances of being found.
They can help to improve the quality of your traffic
Beyond just helping your site rank well, an SEO company can also help to improve the quality of the traffic reaching your site. This means ensuring that the right kind of customers are finding you. Certain keywords may generate plenty of search and visitors to your site, but they may not stay long if your product or service isn't what they're looking for. A good search engine optimisation specialist recognises the important of keyword relevance and search intent and will target the keywords on your site towards finding relevant traffic, increasing your chances of sales or conversions.
They provide measurable results and analytics
Another important way that an SEO company can benefit your business and help it to grow is by delivering concrete and measurable results. Unlike certain older, or more traditional marketing strategies, search engine optimisation can be easily tracked and measured throughout the entire life of a campaign to give you accurate analytics and insights into how strategies are performing.
A good search engine optimisation specialist will provide you with a monthly analytics report to help you see how your campaigns are performing and to help you easily understand how the service is providing value to your business.
When working with a search engine optimisation make sure that they give you regular updates and breakdowns of how your campaigns are doing, this is an excellent way to ensure you're getting a good return on your investment.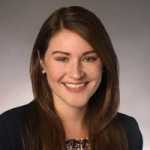 Tina Johnson helped bring The Marketing Folks from a-weekly newsletter to a full-fledged news site by creating a new website and branding. She continues to assist in keeping the site responsive and well organized for the readers. As a contributor to The Marketing Folks, Tara mainly covers industry new.