It's often the random moments in our lives that determines the most, for Scott Hughes, there was never the expressed intention of becoming an author, yet he's become one. The curator and creator of OnlineBookClub.org stumbled onto his newfound journey and is not shy admitting that it wasn't his expressed intention.
The Introduction
He stumbled onto his new profession whilst writing a short, 3-page introduction for the very first novel his company published called "Holding Fire". What began as an innocent introduction to bolster up the professionalism of the published work led to family and friends iterating that he should be doing more of it, and so the author was born.
The Words Begin to Flow
While he's adamant that he's not a full-time writer, he has had some measure of success over the years since that fateful introduction. His bestsellers 'Justice: A Novella' and 'The Banned Book About Love' which caused a sea of controversial opinions upon its initial release and was banned from Amazon due to the controversy. It has since been re-released under the title 'The Banned Book About Love'.
The intention of creating something that has a response and instigates a sense of discussion is the principal reason for free speech in the modern world. As his career continued onward, Scott Hughes became more nuanced with his approach and dedicated to ensuring his company and his writing career was maintained.
The Next Chapter
While the father of two keeps his schedule filled with matters relating to the company, he still finds time to hone his craft and continue writing. His latest work titled '#Inittogether: The Beautiful Struggle Uniting Us All', is approaching the final stages of a first draft and is anticipated by his fans in the coming months.
As for the company, there are already lengthy discussions surrounding the release of an e-reading application that will put the company in competition with Amazon's Kindle. This will be an interesting battle to observe. While the pandemic continues its ravaging of the world, knowing that the creative cycle marches on is enough to keep even the most cynical, a little optimistic.
You can follow up with Scott Hughes and connect with him at: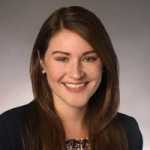 Tina Johnson helped bring The Marketing Folks from a-weekly newsletter to a full-fledged news site by creating a new website and branding. She continues to assist in keeping the site responsive and well organized for the readers. As a contributor to The Marketing Folks, Tara mainly covers industry new.