While Microsoft software is the most widely used across personal and commercial computers around the world, the spread usually covers the same primary office suite of programs. These programs include Microsoft Excel, Microsoft Word, and Microsoft PowerPoint.
However, there are plenty more pieces of Microsoft software out there that you might not know about. Learning more about these programs can open up the potential of leveraging for your own benefit in either commercial or personal pursuits.
Let's take a look some essential software developed by Microsoft that you ought to know about.
Microsoft Office SharePoint Server (MOSS) is a piece of server software that was first introduced in the 2007 Microsoft Office suite. It is also commonly referred to as SharePoint, and it is designed to work as a document collaboration and management tool.
According to Softwarekong SharePoint primarily works as a content management intranet that assists with focusing on the organisation's goal to work more effectively. The core functions of SharePoint are to store documents in a way that is superior to a traditional folder archive and ensure that all members of an organisation are on the same page.
At a glance, SharePoint allows users to;
Give greater context around documents and folders.
Perform easier collaboration and communication.
Replace emails and announcement boards within organisations – information is stored and shared centrally for all to see.
Encourage and maintain productive collaboration, particularly within teams that work remotely.
Microsoft Project 2019
Microsoft Project 2019 is a project scheduling and management tool that assists teams in organizing, managing, and controlling carefully defined variables. The software can help teams in managing a series of undefined variables as well. It is useful for those who want to have greater control over how they organised and manage work within a project, as well as further optimise how they use resources.
At a glance, Microsoft Project 2019 allows users to;
Create custom templates that make starting new projects easier.
Organise projects by specific variables, enabling greater detail.
Perform a greater analysis of project costs. Calculating costs more accurately to meet deadlines and stick within a budget.
Implement easier automatic reporting, rather than manually building progress reports.
Implement and manage complex algorithms. For example, it can easily determine the monetary value of work performed on a project so far.
Microsoft Visio
Microsoft Visio is a piece of software primarily used for diagramming. It allows for the easy creation of detailed and visually pleasing diagrams of everything from floor plans to flow charts and wireframes.
It has a wide array of built-in templates and stencils that can be used to easily craft an effective diagram. It also enables users to import their own shapes. The main goal of the Microsoft Visio software is to make creating diagrams that effectively communicate information much easier for the average user.
At a glance, Microsoft Visio allows users to;
Easily create simple or complex diagrams that are crisp and easy to understand.
Convert Microsoft Excel data into a diagram via the Data Visualizer feature.
Use Microsoft PowerPoint Slide Snippets to breakdown complex diagrams into individual parts for a presentation.
Easily collaborate on and share diagrams with team members.
Microsoft SQL Server
Microsoft SQL Server is an RDBMS (relational database management system) that allows for a wide array of types of transaction processing, analytics applications, and business intelligence within commercial IT contexts. This software is one of the leading database technologies on the market, competing with IBM DB2 and Oracle.
As the name implies, Microsoft SQL Server is based on the standardized programming language SQL. SQL is primarily used b database managers and some other IT workers to easily query the data held within a database.
At a glance, Microsoft SQL Server allows user to;
Store, process, and secure data for rapid transaction processing.
Set up specific parameters of automatic task scheduling within a database.
Run full-text queries against character data stores in SQL tables.
Backup and restore data when the SQL server is not currently running.
Perform data analysis, data mining, and capabilities for machine learning.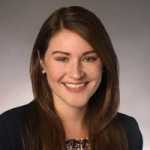 Tina Johnson helped bring The Marketing Folks from a-weekly newsletter to a full-fledged news site by creating a new website and branding. She continues to assist in keeping the site responsive and well organized for the readers. As a contributor to The Marketing Folks, Tara mainly covers industry new.