Microsoft has delivered better financial results than analysts expected. For the fourth quarter of fiscal year 2018, revenue was $ 30.1 billion for net income of $ 8.9 billion. Revenues increased 17% year-over-year and net income increased 35%. Microsoft's Office and Cloud offerings continue to drive business growth, but Surface and Gaming activities are also up this quarter.
Surface
Surface Sales jumped 25 percent year-over-year this quarter to $1.1 billion, "because of the good performance of recent Surface editions," as Microsoft has explained.
Breaking the $1 billion mark for the Surface is a milestone for this Microsoft line. The company recently unveiled the new Surface Go, but the smallest 10-inch tablet will not go on sale until next month. Microsoft relied on existing Surface devices to drive growth this quarter, as the company has not yet released updated models this year.
Video
Microsoft's gaming sector is also growing. Gaming revenue was up 39% this quarter, in line with the 36% growth in Xbox software and service sales. Microsoft did not give details on Xbox sales. Also, for the moment, it is not possible to know exactly how its consoles contribute to the turnover of its gaming activity. The number of users of Xbox Live is now 57 million, largely thanks to Xbox One, Windows 10, iOS and Android users. Microsoft plans to unveil new sets of Xbox consoles next month at Gamescom in Germany. Recall that the company has unveiled its plans for streaming games.
PC sales
PC sales increased for the first time in six years, and Microsoft's Windows revenues indicate that business expenses reported by analyst firms IDC and Gartner were involved. Windows OEM Pro revenues are up 14 percent from last year, while non-pro versions of Windows OEM licenses declined 3 percent. It is clear that Windows' revenue growth is increasingly coming from business / consumer spending on high-end pro machines than from the more affordable parts of the market. Microsoft admits that its decline in non-Pro revenue was "supported by continued pressure in the entry-level price category." Windows commercial services and cloud services revenues are also up 23%.
LinkedIn
revenue continues to grow in the right direction for Microsoft after betting $26 billion on the acquisition of the business-oriented data and social media company. LinkedIn's revenue grew 37% to $ 1.4 billion.
Bing
Revenues on Bing sponsored research increased steadily during the year. Each quarter, it has steadily increased by about 15%, and the fourth quarter is no exception. Research revenue is up 17%, driven by increased revenue per research and increased research volume.
Office and the cloud
Office remains a flagship business for Microsoft as the company continues to move consumers and businesses to the cloud. Office 365 now has 31.4 million subscribers, while consumer and cloud computing revenue has increased 8%. On the commercial side, Office revenue and cloud services revenue grew by 10% due to Office 365's commercial growth of 38%.
2018 fiscal year
For the first time in Microsoft's history, for the first time in its fiscal year 2018, sales reached $ 100 billion ($ 110.4 billion, + 14% ). Net profit is $ 16.6 billion for earnings per share of $ 2.13.
"We have had an incredible year, exceeding $ 100 billion in revenue thanks to our teams' unwavering focus on customer success and customer trust in Microsoft," said Satya Nadella. CEO of Microsoft. "Our initial investments in smart cloud and smart edge are paying off, and we will continue to expand our reach into important and growing markets through differentiated innovation."
For this fiscal year:
Revenues were $ 110.4 billion and increased 14%
Operating profit was $ 35.1 billion, up 21%
Net income was $ 16.6 billion under GAAP and $ 30.3 billion excluding GAAP
Diluted earnings per share were US $ 2.13 GAAP and US $ 3.88 non-GAAP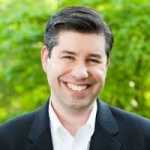 Raphael Garcia is just getting his start a reporter. He attended a technical school while still in high school where he learned a variety of skills, from photography to car mechanics. Raphael also helps keep The Marketing Folks social media feeds up-to-date.