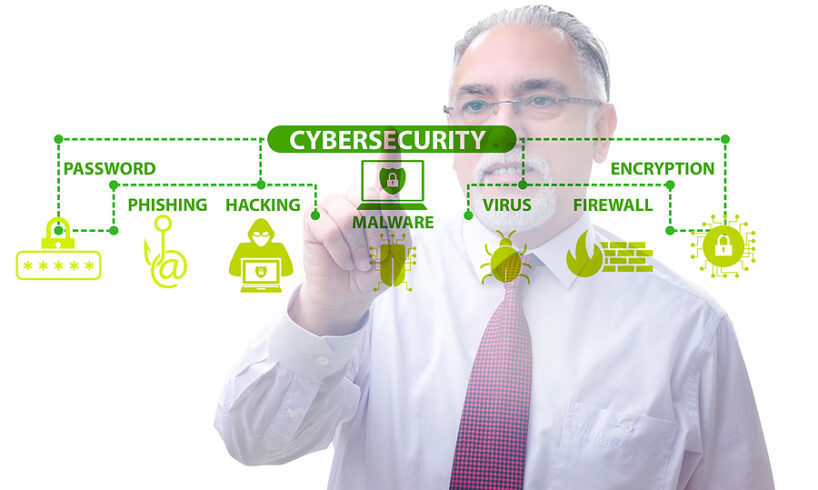 Kunal Patel founded IT support company Teck Genius due to frustration with the fact that clients were receiving subpar services from existing tech companies. With long waiting times and impersonal customer service, there was a gap in the industry for an honest, knowledgeable tech company who genuinely wanted to help their clients to the highest standard. This inspired Kunal and his team to develop Teck Genius and start offering a range of essential services for supporting business' and providing them solutions for technology and cybersecurity.
Hi Kunal, can you tell us a bit about yourself and how you became interested in IT?
I got into IT by default after an unfortunate set of events in my family some 21 years ago. I knew that I had an interest in technology as from a very young age I was always interested in computers and programming (my first computer was a Commodore 16 which takes me back). So my journey into what I call "grown-up" tech started in 1999 where Windows 3.1 was the norm in business. From there on, I was fortunate enough to work for Fortune 500 and FTSE 100 companies encompassing numerous senior tech-focused roles. Having an entrepreneurial mindset, I was also involved in a few startups which fed my growth mindset.
When did you decide to start Teck Genius?
The business was born out of frustration when a few of us were working for high-end clients and were observing substandard service levels and delivery. We kept on experiencing rigid service levels from IT Support companies, laborious scripted first line calls, long waiting time for fault resolution and decided to perhaps do something about it. I mean, we can either sit there and complain or we can step up and change the game. We decided to do the latter.
If you know technology and understand support then marrying the two together is about creating a win-win service between you and your client. I suppose it's like a relationship between two people – give and take and making it work so overall it's a progressive fruitful engagement.
The quality of what you then deliver can be observed by the feedback from your client – which above all seems a logical yet easy process to follow to deliver an outstanding support experience. Right? You'd think so.
What services does Teck Genius offer?
So we essentially operate as a Managed Services Partner and under that umbrella, we provide the following:
IT Support and Managed Services
Cloud Services
Cybersecurity
Voice and Data
Senior Virtual Resourcing
However, what we have found is that on occasion our clients want something different and it is then up to us to analyse what is needed and propose a blended service model. This goes back to our Service and Support ethos around being flexible and creating a win-win service capability and delivery experience.
Why do you think it is important for businesses to invest in tech support and cybersecurity?
Currently, the world (yes the world!) is going through unseen levels of cybersecurity threats from nations and actors. Ransomware attacks are at their all-time high and this will only get worse. When we speak to our clients and perform reconnaissance on their IT more often than not, we see common reasons why their risk profile is higher then it needs to be. These reasons can fall under the following:
Limited appreciation of the value of their data and their responsibilities
Under investing in secure cyber solutions
Suboptimal partners that are not delivering service quality
Lack of overarching cybersecurity strategy
Limited, if any, user training on cyber threats and general cybersecurity
Unfortunately, the rise in cyber threats and hacks has meant that many companies are not even aware that their systems and data have been compromised and over a period of weeks and months their data is being stolen. We have several examples where we have been engaged to review and implement a top-down cybersecurity strategy which has revealed critical issues around data access and compromise. Thankfully, these we resolve and contain once identified but this very action needs to come from the business owner.
Why is it useful for businesses to outsource this work to a company like yours?
The very notion of outsourcing seems to have got bad press when it comes to service delivery and quality. We do understand why this has been the case and I am sure we all have examples of situations where we received suboptimal service levels. Having come from that experience, we know what good should look like so we make sure our engagement with our clients is about the partnership and not just being someone they hire to work for them. Progress comes from collaboration and engagement and we always encourage open and honest dialogue. That being said, the following five reasons and benefits should be appreciated and considered
Compliment and support in-house teams with the skills needed on-demand
More affordable and capable due to our team of cyber specialists
Greater value from threat detection and solutions as we live and breathe this stuff
Greater flexibility across the cyber spectrum for skills, resource and capability
Independent view on your IT
What can businesses expect the process to be like when they hire your services?
We come from a position of pain and experience. That may sound an odd thing to say; but it's the very reason we set up Teck Genius. We wanted the customer journey and experience to be collaborative and engaging and so we have three phases that we take our clients through on initial engagement;
We essentially approach our Service Delivery in three stages:
Discovery: We work with you to understand your business, goals, risk and issues and ultimately capture your IT information.
Road Map: This is where we look at the now and align it to the future and then capture what needs to be done to meet your business goals and also deliver a technology service that is fit for your needs.
Delivery and Support: This phase is where a business would be fully onboarded and service delivery and support would start. Agreed SLA's and Support model would be implemented that would have been teased out from the earlier phases.
We have wanted to ensure that each of our clients was not stuck in rigid catalogue-style service models where it was more about sticking to our rules then theirs. Call it progressive thinking and optimized tech support?
You offer 24/7 tech support. Why is this important?
Risks and Issues do not sleep. This means that our clients need to have the confidence and support knowing that their IT Managed Service Partner can and is looking after their technology. We wanted to ensure that you could speak to a technical support specialist any time of the day and raise an issue or incident.
Finally, what would you say makes your company unique?
Most certainly our approach to Service. Gone are the corporate-esque rigid support models or picking up the phone to someone that is reading a script. We want to follow the amazon model of "customer first" and as such, we need to demonstrate this by our actions.
Thank you Kunal for your time!
You can follow up with Kunal Patel at https://teckgenius.co.uk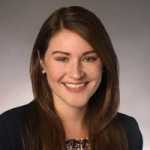 Tina Johnson helped bring The Marketing Folks from a-weekly newsletter to a full-fledged news site by creating a new website and branding. She continues to assist in keeping the site responsive and well organized for the readers. As a contributor to The Marketing Folks, Tara mainly covers industry new.