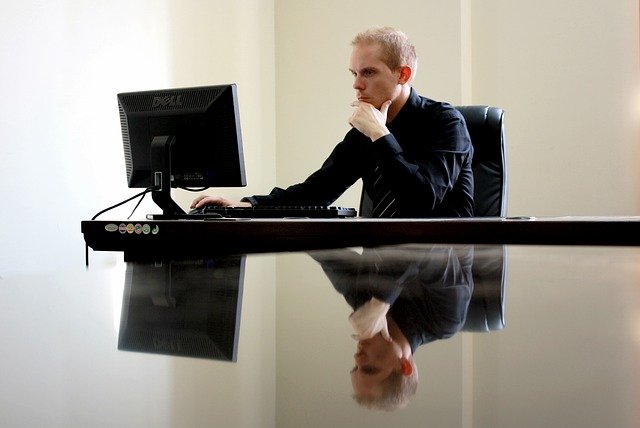 For several years, CBTproxy has been providing individuals with the necessary strategies and skills to succeed in examinations. Whether your target examination is in PMI, CISCO or ISACA, CBTproxy will help you to pass first time around, thereby saving you time, money and a lot of stress. Vansh Malhotra is a core member of the team at CBTproxy and has had a seminal role in defining CBT's philosophy and approach to providing its key deliverables.
Vansh was able to take some time away from CBTproxy and answer some questions we had about what they do, the industry and their plans for the future.
Hi Vansh, thanks for your time. When was CBTproxy started in theory and when did it become an official domain?
We've been delivering our services for around 5 years now. CBTproxy was started back in 2015; however, we didn't launch our official domain until 2018. In that short time, we have delivered our vital support services to a range of clients, many of whom are looking to upskill their professional capabilities.
In your view, why should professionals come to you when needing to pass examinations and industry certifications?
Well, the answer is simple – we guarantee that you will pass the first time around. If for some reason you don't (which is incredibly rare), then not only will we organise an extension for your next exam attempt, but we'll even pay the exam fee. So, if you're strapped for cash but in desperate need of a new industry qualification, we should undoubtedly be at the top of your list.
Moreover, we believe that we go above and beyond what is required for you to pass. Indeed, there are hundreds of vendors who can provide you with study materials, questions and information on how to pass the test. However, that's only part of the path to success. We do this and then some. We have a network of more than 15 centres across the world and a strong history of success, having helped more than 2000 individuals per year achieve their goals.
Can you describe your "Pay After You Pass" philosophy, and how it can be applied?
Our "pay after you pass" philosophy operates exactly as it sounds. Next time you sit a PMP examination (Project Management Professional), you won't pay for our fee until after you have passed your test. We don't ask our clients to pay upfront, since we know this can be an unreasonable request for some people (especially those with strict budgets). Our "pay after you pass" policy is a central part of our guarantee that all candidates will pass their exams with the help of our support staff and relevant resources. It also reflects our commitment to providing continued financial support for those who fall just short. No one should be punished unfairly for failing an examination, especially if they have the knowledge and intellect to pass.
What makes your teaching philosophy different from other providers?
For us, the study environment is crucial, which is why our approachable and cooperative staff put your state of mind above everything else. We have practical and quick grievance procedures in place, should you encounter any issues while preparing for your examination. We provide our students with privacy, support and security, adhering to our standards of consistency, respect and stress minimisation.
Our philosophy can be surmised as "learn to relax". Examinations are naturally stressful, but the stress shouldn't be so potent that it harms your performance. Our skilled educators provide our clients with strategies on reducing stress and embracing challenges, which are vital to examination success.
What type of certifications can you assist with?
Our primary focus is IT certifications, hence the name "CBT" – computer-based testing. We understand that for a lot of professionals (new graduates and seasoned veterans included) that you must be continually strengthening your IT capabilities and skillsets. We are affiliated with certifications from vendors like CISCO, who are widely viewed as the bedrock of IT certification standards. PMI is another significant vendor we work with, and their certifications are crucial if you want to be able to show your ability to meet project demands from different employers. F5 Networks offer four qualification tracks, which cover the four central business functions in every IT firm – administration, sales, product specialisation and solutions engineering. If you're looking for a role with Amazon, then an AWS certification is the way to go, as this will provide you with the knowledge and skills you need to manage Amazon cloud infrastructure.
How do you deliver your ccie rack rental services in terms of packages and pricing?
There are five options in our range of packages: Solo, Basic, Advanced, Expert and Ultimate. Each package targets a different price point and level of need. With our most rudimentary package (Solo), you'll receive one $35 session (4 hours), with dedicated access to our resources and 24/7 support.
Our Advanced package is $300, and you'll receive 10 sessions (so 40 hours' worth of direct learning time). That works out as a discount of close to 15%.  Our Ultimate package is $800 and targeted at professionals in need of significant help for a range of different examinations. The Ultimate package gives you 30 sessions (so 120 hours learning), which works out as a 23.8% discount.
What are your plans for the future, given the changes induced by the COVID-19 pandemic?
Given that a lot of our services can be delivered online, we've been able to adapt quite well. Our platform is still useful since users can log in and complete activities in CCIE lab practice. We've had to make several changes to the way we teach, as we incorporate social distancing requirements into our educational approach. In looking ahead, for businesses like ours, developing efficient and reliable online teaching modules will be crucial as more and more students are opting for online options, as opposed to face-to-face learning.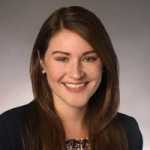 Tina Johnson helped bring The Marketing Folks from a-weekly newsletter to a full-fledged news site by creating a new website and branding. She continues to assist in keeping the site responsive and well organized for the readers. As a contributor to The Marketing Folks, Tara mainly covers industry new.