London-based tech startups are growing rapidly as the entire tech industry is booming around the world. In a time where people are doing more things online, it makes sense that digital solutions are growing rapidly and in much higher demand.
Of course, when tech startups grow, marketing becomes more important for them to stand out from the crowd. Therefore, there has been a parallel boom in the tech marketing agency scene around London.
One significant aspect of this boom is how these tech marketing firms are supporting the growth of fintech startups, as well as artificial intelligence startups. There are a lot of innovate ideas coming to fruition, and they no doubt present a unique mix of exciting challenges for marketers.
London was already a leading location for marketing firms to build their profiles, and established players are well-positioned to get in on this tech boom. However, plenty of new faces are entering the booming tech marketing agency scene and doing incredible things.
Digital marketing has existed in one form or another since the early days of the internet, but it's becoming very distinctive over the last decade. It has become even more impactful as the accuracy of analytics and reporting has improved, making it much easier for marketing campaigns to be precisely targeted and monitored to get the best return for the minimum amount of investment.
As the world becomes more and more reliant on digital data, inbound marketing has easily become the most cost-efficient means for startups to grow their audience. Because fintech startups handle people's money, inbound marketing is incredibly important for them to build trust with their audience through the use of personalisation based on user data.
Because of the technological element of digital marketing, strategies can be optimised on the fly to generate the best results. A marketing agency that produces the best value for its clients would constantly be studying the performance of digital campaigns and tweaking them to produce the highest amount of impressions and conversions.
The boom of tech marketing agencies in and around London can be linked to many unique creative services they are able to provide to their clients. For example, a fintech startup can more effectively communicate what makes it unique through a short video that visualises the details rather than forcing prospects to read a lengthy white paper.
Tech marketing firms know how to both create this engaging video content as well as effectively promote it on social media channels. Social media is where a lot of potential clients for fintech and other tech startups habitually congregate and these prospects can absorb a 30-second video about how an app works while they scroll their news feed.
Digital marketing is also very impactful when a tech startup seeks to retain customers. Since retaining customers is always cheaper than acquiring new ones, the digital tracking of customer interaction that digital marketing enables allows firms to re-engage with their client base in a much more effective way.
The best tech marketing agencies in the London scene are helping fintech startups with content as well. Informative, high-quality content about a fintech company helps customers to make an informed choice, and these customers go on to have a higher level of trust and loyalty with that brand.
This content is also essential for educating a younger generation about effective financial investment. This, in turn, can create entirely new customers and earn their loyalty right from the start.
The boom of tech marketing following London's booming fintech and general tech startup scene makes a lot of sense. Marketing is basically essential for startups in the tech and fintech space to educate customers about the unique benefits of their service and convince them to invest.
Ultimately, the tech marketing agency scene in London will continue to grow to support fintech and general tech startups as they establish themselves in a constantly expanding marketplace.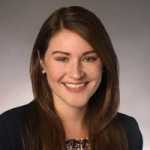 Tina Johnson helped bring The Marketing Folks from a-weekly newsletter to a full-fledged news site by creating a new website and branding. She continues to assist in keeping the site responsive and well organized for the readers. As a contributor to The Marketing Folks, Tara mainly covers industry new.