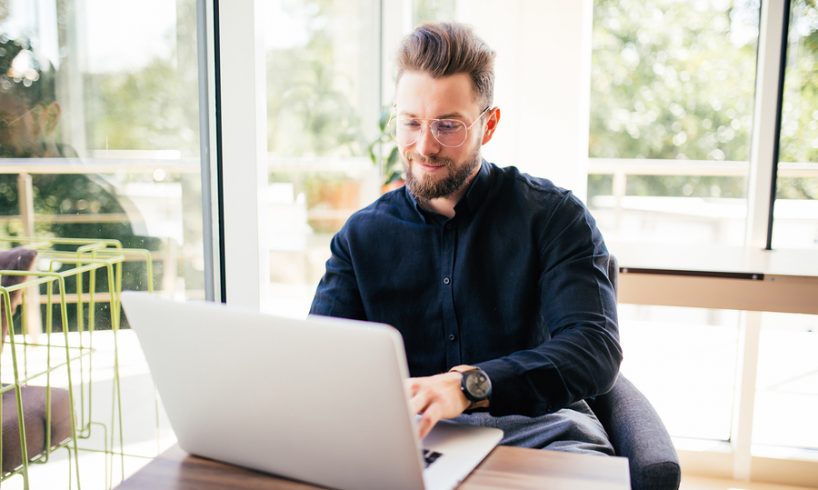 Guest posting has become an important search engine optimization (SEO) strategy for website's looking to build awareness and boost their blogs. Guest posting essentially means contributing content to someone else's blog or website.
You can offer this on your own site, while developing content for other sites that speak to a similar audience as yours. This is an excellent way to reach out to new readers and make your business known to the public. The concept is fairly straightforward:
You create a blog in accordance with the expectations of the host blogger.
You contribute the blog to his/her website.
You get a backlink to your own website in return as the credit
You will improve your SEO ranking in search engines like Google and Bing.
Most bloggers want to produce high-quality content, which makes guest posts a win-win for the host and the contributor because it allows you to reach out to more people and creates backlinks to help boost rankings in search engines.
List of Website with DA 50+ Ahich Accept Gust Posts:
If you know a high quality blog (with DA above 50), please let us know. So, we can include the website on our list.
We put our website on the first position at the above list. Even it is not DA 50 yet, however, you can see the quality of our blog. Feel free to send us your article.
Benefits Of Guest Posting
If you want to be in a position to spread your brand's key messages and build a legion of followers for your website, it may be a good idea to begin contributing content to other websites that are relevant to your industry. Guest posting is an SEO content strategy that comes with several benefits:
Build Strong Blogger Relationships Through Guest Posting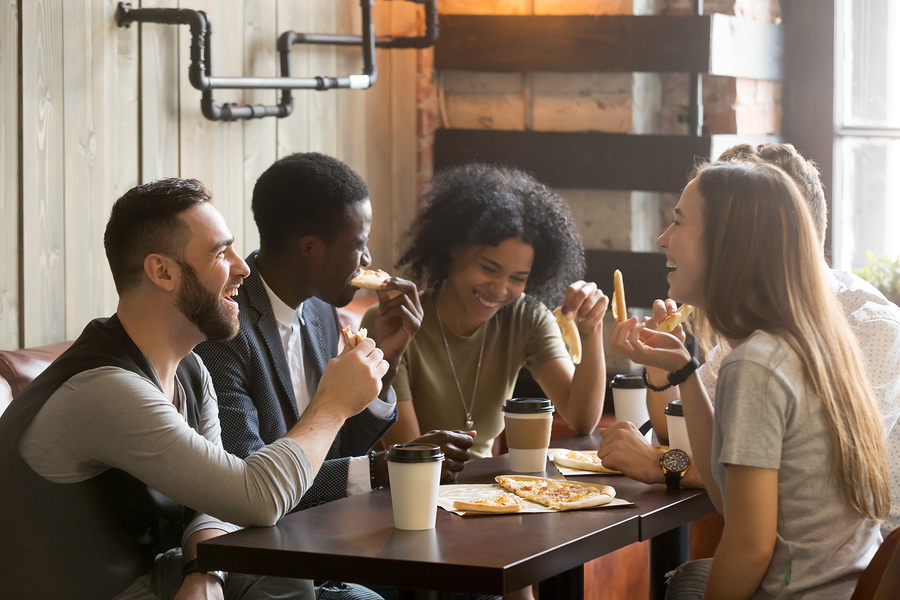 Every blogger is in need of good and informative content to grow their reader bases. Contributing valuable information that people are hungry for will help you build good industry connections with bloggers related to your business. Consider the following:
Bloggers are influential voices on social media and can generate buzz for your content more easily.
Bloggers may have a wider readership base than you so you will reach out to more people who may not have heard of you before.
Bloggers are usually looking for content and you can help solve their dilemma while creating a benefit for your own business.
Guest posting helps you build stronger relationships with these bloggers – allowing you to grow an influential voice in the online world.
Search Engines Love Guest Posts
Search engines are big fans of guest posts because they enable you to create backlinks to your website – boosting its authority over time. Follow these actions:
Get the host blogger to link back to your website to create the backlink.
Get the host blogger to share the post on diverse platforms and social media channels so that more and more people are able to read it.
Share the guest post on your own channels.
After a period of time, these backlinks that have been created to your website will boost the value of your own website and search engines will raise your SEO rankings. This will make your content much easier to find.
Reach Out To New And Potential Customers
Having your own website content and blog is great for reaching out and engaging with existing customers, but it doesn't always bring new customers to your website. This is why guest posting is so exciting. Consider the following:
Allows you to reach out to a new community that you haven't been able to tap yet.
Opportunity to convert readers into customers by offering valuable insights on topics relevant to your business.
Enables people to engage with you based on your insights to create genuine value to readers.
At the end of the day, when you are able to help people by adding value to what they read via guest posting, you'll be in a winning position.
Ability To Produce Qualified Leads
One of the best things about guest blogging is that you will be able to produce qualified leads because people genuinely interested in what you have to offer will ultimately follow through to your website. Consider the following:
Write content that is related to the action you want the reader to perform.
Look for websites that have a stream of traffic related to your business so you can connect with genuine prospects.
Be clear about what you offer to avoid any confusion for the reader.
When you are able to generate sufficient interest in your guest post, it's likely that readers will check out your website and may turn into customers or leads for your business.
How To Find Blogs And Websites Accepting Guest Posts?
Finding the right blogs and websites accepting guest posts requires some homework because you don't want to be just anywhere. You need to find something that is relevant to your business, and offers value in the long run.
What Bloggers Search in Google in Order to Find Guest Posting Websites?
Below are the keywords used by most of marketers and web owners.
Keyword phrases used in Google searches:
"guest post"
"guest posts wanted"
"write for us"
"looking for guest posts"
"guest article"
"guest posts wanted"
"this is a guest post by"
"guest poster wanted"
"contributing writer"
"accepting guest posts"
"want to write for"
"writers wanted"
"submit blog post"
"articles wanted"
"contribute to our site"
"become an author"
"guest column"
"become guest writer"
"submit content"
"become a contributor"
"submit your content"
"submit guest post"
"submit post"
"submit an article"
"This post was written by"
"submit article"
"guest post courtesy of "
"guest author"
"guest posting guidelines"
"contributing writer"
"suggest a post"
"submit news"
"submit an article"
"become a guest blogger"
"contributor guidelines"
"guest blogger"
Find Key Blogs Related To Your Industry
Prospecting key blogs related to your industry is a good way to kick-start your search. Make sure you visit every blog to establish whether the content resonates with what you're looking to contribute. Keep in mind that you may find plenty of blogs and websites, but not all of them will accept guest posts, so you need to have a comprehensive prospect list.
Use Advanced Searches To Help You Find Relevant Blogs
If you have specific material that you want to share, then a simple Google search will throw out more results than you need. It makes sense, in this case, to use advanced searches with search strings to narrow down what you're looking for. You can use different search string combinations to help you find blogs that accept guest posts.
Check Out How Your Competition Is Guest Blogging
Another good way to find opportunities for guest blogging is to see what your competition is doing in the same space. Most of your competitors will share their content on social media channels so check out what they are doing well and try to follow suit.
While these are some good ways to find blogs that accept guest posts, it's important to keep in mind that some bloggers are not open to outside guest posts. They don't accept outside content because this strategy has been spammed by people only interested in creating backlinks. They send out poor content only to create the link, which offers no value at all for the host blogger – and, in fact, can push down the ranking of the host website.
You can write to or contact every person on your prospect list but you must be prepared for a low response rate.
How To Be A Good Guest Blogger?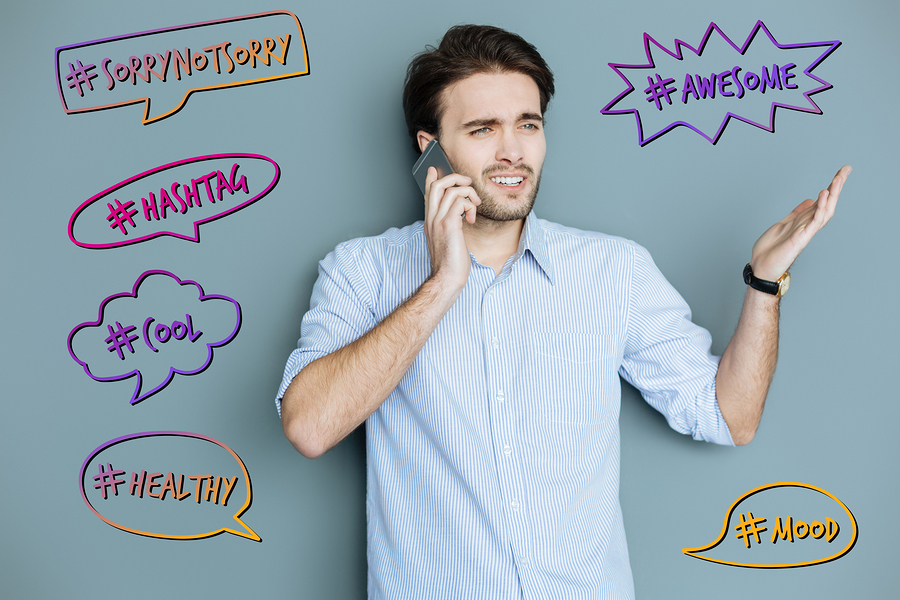 When writing guest posts for someone else, remember to follow some rules of etiquette to help you be a good guest blogger:
Always link to the post from your own blog to create further traction and more readers.
Promote the post on all your social media channels to generate greater engagement.
Thank the blogger allowing you to guest post on their site.
Engage with readers who post comments to generate more buzz and to provide as much value as possible.
When it comes to SEO, guest posting has tremendous value and can be even more effective than writing fresh content on your own website – provided you do it right. The strategy enables you to extend your online reach and will eventually even help you get your posts featured in news outlets for greater traction.
How To Get A Blogger Or Website Owner To Accept Your Guest Post?
Good blogs are aimed at real readers, and bloggers care tremendously about the quality of content they allow on their sites. Here are some tips to get a blogger to accept your guest post for his/her website:
Check whether the website accepts or has accepted guest posts – you don't want to end up wasting your time pitching to a blogger or website owner that doesn't accept guest posts.
Write short and personalised emails – bloggers are busy so don't start off with lengthy email pitches.
Check their content – be sure to review the best content available on the website so it gives you a better idea of what they are looking for and how you can create authoritative content.
Review posts that have the most social traction and replicate the tone and style – this will enable you to provide more valuable content to the blog or website owner.
Refer to other pieces of content to create a conversation – refer to interesting posts on the website so the owners know you've done a good deal of research before contacting them.
Share a list of topics that you could cover – base these ideas on posts that have garnered maximum traction.
How To Write A Good Guest Post To Boost Your Website?
The biggest impact of a guest post is its ability to generate a backlink to your website. As you contribute to more than one website over a period of time, you will be able to generate new links from new websites where your posts are published.
The more backlinks you're able to generate from authoritative websites, the more Google will start to recognise your website as an industry authority and will push up your SEO rankings over time. Here's how you can write a good guest post to boost your website:
Placement of the link – ideally links should be placed within the article body and should support the post with the right context. A link in the article body reads more naturally. You can also include a link to your website and to your background within the author bio.
Keyword ranking – be sure to add the specific keyword you want to rank for so that your page is picked up in search engines when a reader types it in. You can even use the keywords as anchor texts linked to relevant content to have an impact on rankings.
Guest post guidelines – follow the guidelines of the host website when it comes to number of words, images used, style, tone, and link numbers.
Search engine structures – make sure you follow a structure that appeals to search engines with H1 headers for titles and H2 or H3 headers to organise the post.
Images – images can break up blocks of text and will make your content look more visually appealing. Make sure to follow image guidelines for the right size and format.
Authoritative Writing – avoid phrases that can create any doubt so steer clear of words like 'I think' and 'I assume' when writing the guest post.
Call to action statements – tell the reader what you want from them at the end of the guest post to firmly generate your desired call to action; whether you want them to click to your website, learn more about your offerings, or get more resources. Follow editorial guidelines for your CTA.
Getting Other Bloggers To Guest Post On Your Website
If you are looking for opportunities to guest post on other people's websites, then it makes complete sense to get others to do the same on yours as a 'give and take' barter system. This has the potential to make it easier for others to agree to let you post on their websites, along with helping you building lasting relationships with other bloggers connected to your business. Follow these strategies to make sure you are able to attract the best content for your website:
Advertise that you accept guest blogs so people are aware they can write for your website.
Outline certain guidelines like word count, language and topics to make it easier for writers to know what you're looking for.
Ask influencers within your industry to write for your website.
Explain the benefits of blogging on your website to potential writers like number of visitors and followers.
Encourage bloggers to share ideas of articles they could post to expand your website's content offering.
Guest posting can make a huge impact on your overall SEO efforts but the process can be overwhelming without the right tactics to be successful. Make sure your guest posts are worth their weight in gold by following the strategies outlined above.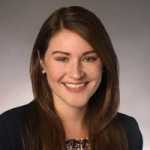 Tina Johnson helped bring The Marketing Folks from a-weekly newsletter to a full-fledged news site by creating a new website and branding. She continues to assist in keeping the site responsive and well organized for the readers. As a contributor to The Marketing Folks, Tara mainly covers industry new.