The age of the start-up wave shows how quickly businesses can come and go, which is why it is challenging to get any business, even small and local, past the beginning stage daze. Local entrepreneurs have a daunting task, wearing multiple hats while generating brand awareness in the local community networking, and gaining trust and respect close to home. The beginning stages of a business are the most essential, which is why new business owners must avoid a bad start at all costs.
Everest Business Funding treats its clients as partners as the company helps small businesses of all types grow and move forward financially. Here, the Everest Business Funding team professionals present their top ten tips to market a small local business launch.
Tip#1. Utilize Any and All Free Marketing Platforms
When it comes to marketing, advertising can be pricey. Starting a local business, or any company on any scale, does not mean coming out of the gate spending with no limit. Entrepreneurs who want to excel should be strategic about their budget and take advantage of all free business platforms such as social media outlets like Facebook, Twitter, and Instagram.
Tip#2. Build a Consumer-Centered Experience Website
These days, websites serve as business cards and can save paper and funds when substituting digital for tangible. Entrepreneurs should spend time researching what website-building sites best suit their business platform and build a site based around the best customer experience possible to deliver.
Tip#3. Prepare an Elevator Pitch
Excellent marketing when in-person means consumers are hooked after just six to eight seconds. That is the same average time someone spends in an elevator with the chance to converse with others.
Tip#4. Network at a Conference
Depending on the price of a conference, signing up for one is a great way to meet other local and out-of-town businesses and expand a brand's network. Conferences can be the start of planning multiple marketing collaborations with other companies, which can spread brand awareness to new audiences.
Tip#5. Give to Gain
Whether handing out coupons or free bracelets, an impressionable marketing strategy is to give something memorable to gain a customer.
Tip#6. Find a Local Market
Local communities usually have a farmer's market in the warmer months. Farmer's markets are accessible exposure to locals and customers when hosting a booth and conversing face-to-face with other locals and local business owners.
Tip#7. Seek Referrals
Word of mouth is still a reliable marketing strategy in local communities. Starting a referral program and asking clients to spread the good news about the new brand in town can prove beneficial.
Tip#8. Sponsor a Local Event
New business owners in the area can search the web for upcoming local events and snag a sponsor spot to market their brand. Being present at the local event will also help locals fit a face to a brand and build clientele, trust, and a positive reputation.
Tip#9. Volunteer
Volunteering at local charities wearing a brand t-shirt is a fantastic way to network while helping others in the community. Being present at charitable events or activities also assists with building a reputable brand that deliverers the message of compassion.
Tip#10. Localized Paid Ads
Entrepreneurs can focus ads towards local audiences when filtering ads by location and IP. If paying for advertisements on social media is a part of a business marketing budget, local small business owners should remember to localize any paid ads.
About Everest Business Funding
Everest Business Funding provides alternative finance options and revenue-based funding to small business owners. They serve a diverse pool of businesses, from healthcare to retail, to help them obtain working capital to grow, buy inventory, launch marketing campaigns, or hire staff. Everest Business Funding's clients are treated with respect and receive high-quality guidance and service from its professionals.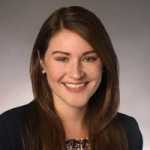 Tina Johnson helped bring The Marketing Folks from a-weekly newsletter to a full-fledged news site by creating a new website and branding. She continues to assist in keeping the site responsive and well organized for the readers. As a contributor to The Marketing Folks, Tara mainly covers industry new.