A lot of Shopify store owners view search engine optimization (SEO) as a bit of a challenge or something they don't quite understand. In reality, SEO is an essential part of most digital marketing strategies and it doesn't have to be overly daunting or complicated. Read on below to learn about what SEO is and why you need it for your Shopify shop.
How does it work?
The basic goal of search engine optimization is to optimize your website for search engines. The main of search engines it to provide the most relevant and valuable information to searchers and it should also be the aim of your website. In order to achieve those goals you need to understand what search engine optimization is and how it works.
Why do I need SEO for my Shopify store?
A lot of e-commerce website owners, especially for Shopify, don't think they have any need for SEO, especially if they run a mostly brick-and-mortar business, but everyone can benefit from good search engine optimization. It's an important tool for marketing and can help bring more customers to your Shopify. Just remember that if you are not the expert, it is best to engage Shopify SEO services for your store. Here's what you should think about.
What is it?
Firstly you should understand what it isn't, that being one tool or a simple process. SEO isn't about trying to trick search engines, there's no effective shortcuts or ways to buy your way to the top, using methods such as keyword stuffing to try and game the system will usually just end up seeing your website penalized. Search engines are evolving more and more over the years and getting far better at identify the good from the bad when it comes to articles and content on the web.
Search engine optimization is about performing methods and processes that assist search engines with finding and understanding your website. The better and more easily understood the content on your website is amongst other thing such as the loading time on your site, the more a search engine will trust your site. The better quality your content is and the more links you get the more a search engine will see your site as trustworthy and the higher you'll tend to rank.
When it's getting results
When SEO strategies are doing what they're supposes to do it improves things on your website for both you and your customers. Your websites content will be good so your ranking will improve and customers will be more easily able to find your site. More visibility and traffic on the web usually means more links to your site and this in turn improves the credibility of your site which continues to improve your ranking.
There are many internet users
Nowadays almost everyone uses search engines; they use it for all kinds of things from getting answers to questions to finding products and services or locating companies. Even if you're a local bricks-and-mortar business, you should still focus your efforts on search engine optimization. Think about the role that the White pages used to play, nowadays customers will look you up on line. If they can find positive reviews and a great website on the web than they're more likely to use your products and services. Using the internet as a resource is a great way to build the reputation of your business and make sure that people can find you.
It brings you traffic and leads
Good search engine optimization strategies will improve the traffic to your website which will in turn bring in more leads and help you to reach the customers you want to reach. It means converting them to try your products or services or providing them with the information and content that they want.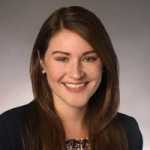 Tina Johnson helped bring The Marketing Folks from a-weekly newsletter to a full-fledged news site by creating a new website and branding. She continues to assist in keeping the site responsive and well organized for the readers. As a contributor to The Marketing Folks, Tara mainly covers industry new.