Zhi Ko, also known by his influencer brand name NekozTek, has enjoyed a lot of success in the social media and gaming space. He has since begun to apply the 'growth hacking' expertise to help other brands grow quickly.
Zhi took out some time to answer a few questions.
Hi Zhi, can you give us a little background on your early life before becoming a media influencer?
Growing up, I played tennis at a competitive level. I was enrolled in a sports academy at the age of seven, playing tennis in over 30 countries growing up. I ended up committing to the University of Miami to play Division 1 tennis and graduated with a background in Civil Engineering. In 2013, I moved to California to work in Civil Engineering, specializing in alternative fuels. I worked for companies like Walt Disney Imagineering and various government municipalities to help provide clean alternative fueling solutions.
What did you do as a student-athlete, and what did you learn from that experience?
Being a student-athlete in a high-level division 1 school like University of Miami was extremely difficult. My major was civil engineering, which required quite a bit of studying, and balancing 4 hours a day of practice, with school and having a social life was extremely taxing. I did however learn discipline and realizing that I can overcome all obstacles if I keep calm and focused.  I did also learn what it meant to be in a brotherhood, as you end up spending more time with your team than anyone else. They essentially become your family.
Where did your brand name NekozTek originate?
My nickname growing up was "Kuro Neko" which stands for Black Cat in Japanese. Originally when I was in cryptocurrency, I used the brand name CryptoNekoZ starting out, and when I began pursuing being an influencer in technology and gaming, I wanted to keep the Neko part and add technology to it. The use of Tek over Tech seems edgy and trendy, so I decided to add it to my nickname.
How did you first start becoming a social influencer?
My background in social media began in the fitness industry back in 2012. Instagram was newly created, and I was able to learn and grow my account quite rapidly during this time. I decided, however, to take a hiatus from fitness and focus on my engineering career until 2017. In 2017, I began exploring the realm of cryptocurrency and started my career as an influencer and media specialist by creating educational content around the space. I was extremely successful with my endeavour, and in 2019 I launched my incubation company, Titan Ventures, specializing in brand exposure using social media. During the end of 2019, I created another brand, NekozTek, which focuses on technology and gaming, rapidly growing my account by utilizing my past strategies. NekozTek has been incredible to work on, as it focuses on my two passions.
How did you grow your Instagram, Tik Tok, and Twitter following?
I originally grew my TikTok following by providing education, facts and tutorials on video games and various technologies.
For twitter, I grew my twitter account (cryptonekoz) by publishing technical financial charts to the public free of charge. Based on my accuracy, I was able to gain a following that continued to grow as time passed.
I originally grew my Instagram for my fitness account by once again producing education content on staying fit and healthy. Today, I am building my Instagram account by showing and educating the public on the latest technology products and video games.
Without giving away too much, what's some of the growth hacking expertise you implement on behalf of the brands you assist?
Be 100% honest and sincere. It may sound simple, but too companies and clients want to simply give people what they want to hear. When that is the actual thing that is hurting their growth. Being honest with your brand and what you want to portray is my number 1 tip on growing. People can tell if you are being sincere or faking it, and 9/10 of the time, people will respect your decision for being upfront on your brands message.
Thank you Zhi for your time!
You can follow up with Zhi Ko at www.nekoztek.com and connect via Instagram, TikTok or Twitter.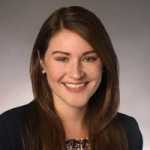 Tina Johnson helped bring The Marketing Folks from a-weekly newsletter to a full-fledged news site by creating a new website and branding. She continues to assist in keeping the site responsive and well organized for the readers. As a contributor to The Marketing Folks, Tara mainly covers industry new.