In the marketing industry, there are always new tools produced that professionals should take advantage of. From apps to plugins, these methods make digital marketer's work get done efficiently and effectively. This field evolves quickly, and it works in every marketer's favor because just as fast as their workday goes by, new technology comes out to assist with it. We have listed the top devices that are helping marketing experts make the most of their day-to-day tasks:
SEMrush
SEMrush was created to help companies obtain in-depth analyses of their websites based on several parameters. While social media is undoubtedly a driving force in today's content marketing world, no marketer can truly fill their funnel without producing significant results in the Search Engine Optimization (SEO) realm. This is where SEMrush comes into the picture.
SEMrush performs complete SEO audits of websites, providing vital information such as:
Backlink research
Keyword research
Competitor analysis
SEMrush will help you find the keywords relevant to your particular business, ensuring your potential customers can find you as easily as possible. With this tool, you can see how many chosen keywords rank on the internet and find more statistical data revolving around specific keywords.
Hootsuite
Do you feel overwhelmed when you think about sending out tons of social media blasts? While it is true that most businesses do well with a few social media accounts (Instagram, Facebook, LinkedIn, etc.), the management of multiple channels can be daunting. That's why companies like Hootsuite exist.
Hootsuite enables you to handle multiple social media accounts simultaneously, so you can schedule posts and create updates when you have the time. With this tool, you can oversee multiple campaigns with just a few clicks of your mouse. Hootsuite gives you the ability to respond to followers instantly from your dashboard, and you can view reports that will be readily available with data-driven insights as soon as you are ready to delve into your analytics.
Hootsuite also features a dedicated mobile app so you can get information anywhere, any time. This tool has given marketers all over the world some time back in their days, helping them avoid posting on multiple platforms at once.
Buffer
If Hootsuite overwhelms you, give Buffer a try. This social sphere is also designed to enable you to post to multiple social media platforms at the time and date you desire. Buffer features a high-end dashboard that is filled with analytics and a seamless interface. Utilize Buffer's in-depth statistics to create customized content that speaks directly to your audience.
AdEspresso
AdEspresso's goal is to help you get a better return on investment (ROI) from Facebook ads.
This tool will help you A/B test your potential ads, so you achieve an optimal ROI. The best part? The testing only takes seconds. When you invest in the right tools, you will be able to advertise on the most popular social media platforms without overextending your team. Instead of setting aside tasks, you can now keep up with industry trends and save time with automated posting. This tool is equipped with features that help you easily measure the performance of your ads.
Canva
Canva offers an excellent platform for digital marketing agencies that need to create stunning imagery for their clients. (Spoiler alert: Everyone needs stunning images because they are proven to attract more attention and gain more customers than text content alone.)
This platform is a place where you can create drag-and-drop custom designs, using either your images or icons, shapes, and fonts from the company's catalog. It is a simple way to create infographics and logos by using your computer and a little imagination.
MailChimp
MailChimp is an email marketing tool that doubles as a social media assistant. Its job is to automate and orchestrate marketing campaigns, so they are sent out to the world in beautiful fashion. If you are using email drip campaigns in your marketing strategy, you might find MailChimp incredibly helpful as it has built-in features with this type of design in mind.
Ahrefs
Ahrefs offers you a comprehensive SEO tool that can help bolster the traffic that leads to your website. With over 150 million keywords in the U.S. and many more across other countries, Ahrefs will likely deliver the knowledge you need to ensure your keywords are ringing true with your audiences.
Designed as an SEO device, Ahrefs can perform a competitive analysis against industry leaders in your field so you can see who is linking to your competitors and which of their pages rank highest on the search engines. When you know where other pages rank, you can adjust your own content strategies to topple your competition. The top pages tool of Ahrefs enables you to see which ones get the most traffic so you can compare your data with that of your competitors.
Yoast
Yoast is a WordPress plugin that offers both a free version and a more robust premium version. This plugin helps you choose cornerstone content, target keywords, individual content URLs, and internal links so you can befriend the search engines as best as possible. It can also help you evaluate your readability to ensure you create content that speaks to your audience in the ways that will resonate best with your readers.
Yoast is updated every two weeks following Google's latest algorithm changes, so, you can always be sure your SEO is where it needs to be when you use this plugin.
Digital Marketing Software to Make Your Job Easier
There are dozens of tools available these days that digital marketing agencies like Zero Gravity Marketing, swear by. As technology evolves, the way we process marketing tasks will continue to change, too. It is on digital marketers to make certain that they keep up with the latest and greatest innovations while still understanding which plugins have stuck around for a long time (and why). When you have a great arsenal of digital marketing tools under your belt, you can do amazing things in this fast-paced, online landscape.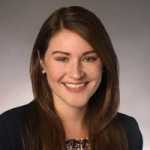 Tina Johnson helped bring The Marketing Folks from a-weekly newsletter to a full-fledged news site by creating a new website and branding. She continues to assist in keeping the site responsive and well organized for the readers. As a contributor to The Marketing Folks, Tara mainly covers industry new.