There is a new opportunity for anyone looking to flex their culinary muscles for the whole world where you are the MasterChef. The multi-platform website LocalBites provides users with an incredible array of features pertaining to everything cooking related.
Allowing you to host your own livestream cooking class for your fans. Post your own signature recipes along with a smart ingredients list that allows users to find the ingredients in their own local area. It also has live stream cooking classes from 200 of the worlds most prestigious chefs for all you aspiring masters out there.
Founded by food enthusiast and coding extraordinaire Hiroshi Tashiro, the aim for the site is "cooking made social" – to take the experimental and often unpredictably fun experience of the kitchen and allow everyone to share in the excitement as a community. His belief stems from the notion that people are passionate and motivated to share and learn new recipes with the world.
Hailing from Japan, Tashiro was immediately curious about American cuisine, and quickly found that he was not the only one interested in bridging out of their cultural comfort zone. As he was curious about American cuisine, he was often questioned about Japanese recipes, and so, the idea for LocalBites was born.
The cooking is a means of connecting a larger world through the wonders of cultural cuisine. The heart of LocalBites resides in the social experience of building a community through food, culture, and proximity – and delicious recipes of course.
Have a perusal through the site, check out the video to learn even more about Tashiro's plans for the future of the site and beyond.
Curious about how it all works? Have a look here.
Let's get cooking'.
Source: https://multiculturalcookingnetwork.net/2021/03/21/localbites-puts-live-stream-cooking-classes-in-your-hands/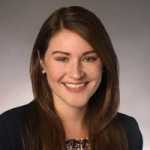 Tina Johnson helped bring The Marketing Folks from a-weekly newsletter to a full-fledged news site by creating a new website and branding. She continues to assist in keeping the site responsive and well organized for the readers. As a contributor to The Marketing Folks, Tara mainly covers industry new.