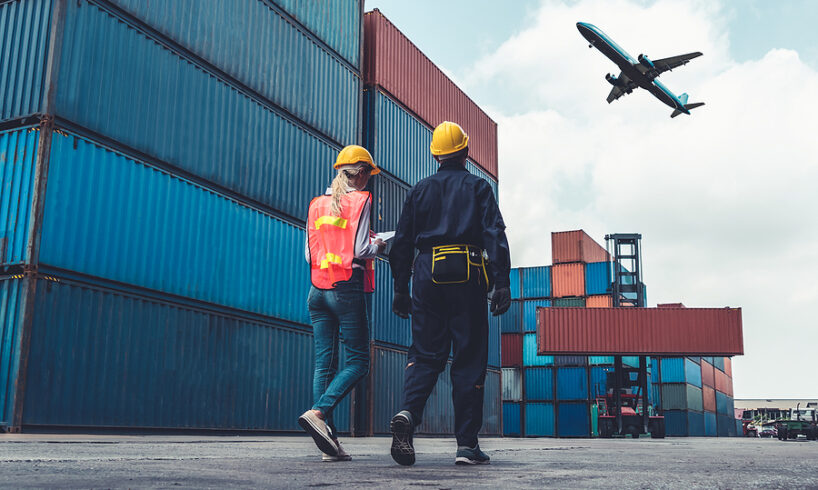 There is no day where we do not hear about or feel the impact of Covid on our global supply chains. We see limited supplies and increased cost for critical items we produce and consume around the world, and we attribute the dilemma to labour shortages, material cost increase and logistic cost increases. However, do we really understand the cause of these shortages? And most importantly, what are we doing about it?
The aim of this paper is to outline the root cause of the impacts Covid continues to have on our supply chains and explore the options for responding with value creation opportunities no matter the circumstance we face as negotiators – whether we buy or sell the goods and services which naturally flow through our supply chain. Further considerations include known commonalities of certain impacts across 17 different industries.
Additionally, this paper will explore three specific areas of the supply chain focused on by executives, and common solutions and practices used to create opportunities and maximize profits.
The US Federal Reserve Chair Jerome Powell predicts that the supply chain dilemma will continue well into this year (2022) and inflation will continue throughout subsequent years.
Factories in Asia continue to close and ports around the world continue to bottleneck, meanwhile consumer demand increases in North America and Europe. Inflation and labour shortages are far from being the greatest factors. Rising energy prices and increasing disruptions from climate change must also be considered. Lastly but possibly the greatest factor is the continued higher expectations from consumers, who demand increased speed of delivery and choice of product for a lower cost, coupled with consumer behavioral changes resulting from fear of stock-out and adjustments in priorities and lifestyle. These factors have created the perfect storm for supply chain disruption.
Over the course of the Covid era and in our capacity as the world's leading management consultancy specialising in negotiation, The Gap Partnership has sought to examine and understand the impact of the pandemic on global supply chains. We have harnessed the power of our consultant network and facilitated many discussions and conversations with colleagues and professionals in logistics, as well as business owners and executives in various industries. Our conclusion? We have learned that the root cause of the aftermath challenges (labour, supply and logistic) is, in fact, "us", the consumer! As consumers, we have changed our perspective and priorities in our way of living, from the way we consume goods, to work ambition and behavioral patterns.
Recognizing that we negotiate with people, not organizations, we need to understand this phenomenon and leverage the opportunities it presents, not dwell on the aftermath.
Covid impacted our global society in every aspect of our existence, beginning with the "new" perspective most of us have when considering our priorities. A change in our priorities leads to a change in our way of life. As consumers of global supplies, this change subsequently impacts global supply chains, from demand to supply.
Three common areas of focus
The most common response to any supply chain challenge, no matter the industry, is to invest in greater technology.
Consumers expect immediate availability and accessibility of products. Pre-Covid supply chains have been playing catch up with various technology improvements to deliver on such expectations. The cost to integrate new technology as well as the training of human capital are the two greatest barriers to investment in technology improvements. However, supply chain disruptions due to Covid have only served to increase appetite for the investment, and ultimately have even prioritized it.
It is no use saying, "We are doing our best." You have got to succeed in doing what is necessary." Winston Churchill
The Gap Partnership has surveyed executives in many industries and identified a common trait around their view towards investment in technology. What we found is that executives prioritize initiatives for technology improvements such as automation to offset the labor shortages and lower cost throughout the supply chain. This acceleration towards the investment required new engagements with vendors and partners who support these solutions. What's more, these engagements often change from collaborative to transactional due to many uncontrollable factors like not being able to meet in person, urgent response to technology issues, being entirely dependent on a single source provider etc. These new realities call for more planning and control from negotiators responsible to protect profitability while negotiating in an unconventional way – that is, virtually.
Consumer habits continue to change as we learn to adapt to our new way of living in the Covid era, which includes being at home for longer periods, commuting less, and assigning more value to our work-life balance. Of course, cost, quality and consumer experience remain high in importance. All this challenges our ability to accurately forecast demand and plan for high levels of productivity throughout our supply chain.
Planning and forecasting are critical practices for supply chain managers to effectively manage cost and productivity. Equally, sales and marketing must be ahead of consumer trends and anticipate demand, communicating with their supply chain partners to remain competitive in cost and for timely fulfilment. Internal alignment and appropriate budget allocations are two common disconnects we found across industries. Additionally, the political climate has led to changed policies around global trade which also contributes to supply shortages, cost and other changes in procurement and fulfilment. All of this impacts operations from production to delivery of goods and services.
Unfortunately, the continuous change in our way of consuming makes it very difficult for supply chain managers to effectively plan and forecast. Our research found that those with greater appetite towards risk (bullish with supply) seem to capitalize more on the limited supply and slower flow of goods. Justin-time inventory is more common today but also more costly. Successfully securing meaningful inventory requires negotiators to plan for and control the outcome of their negotiations with effective preconditioning of their counterpart, and proper planning with accurate prediction of behaviours and tactics that may be utilized during their engagements. Additionally, considering a "best" alternative to a negotiated agreement (BATNA) is a necessary planning activity.
Logistics supports the movement of funds, goods and services. This includes banking, transportation, brokerage, and warehousing.
In this Covid era the change in our perspective towards quality of life and in the way we consume goods directly impacts all aspects of logistics. This is beyond the continuous shift to e-commerce (shopping from the comfort of your home or on-the go, as opposed to brick and mortar). Buying bulk or less frequently may be a new reality, eating at home or having meals or our shopping list delivered to us increases the need for last mile delivery solutions, as well as secured point of purchase, and tracking capabilities. Meanwhile transportation remains a challenge for the delivery of goods, strangling capacity, days on hand and lead time.
Responding to the change
Through a combination of desk research and the engagement of senior executives from reputable organizations across industries, our investigation has given us an understanding of different perspectives on the impacts Covid has made in supply chains, and how businesses are responding to these issues.
We found that most businesses continue to respond with just-in-time solutions rather than reconsidering their supply chains. However, very few organizations are reconsidering the mapping of their supply chain. This does not resolve the issue of dependency with sourcing, nor does it improve relationships with partners throughout the supply chain. The less dependent you are on a supplier or customer, the more control you have over your supply chain. Conversely, understanding that some partnerships remain imperative, collaborative engagements and greater synergies will be beneficial. These improvements can only be realized with new agreements with external as well as internal partners.
The question is, who is engaging, setting expectations, and having conversations to formalize these new agreements? Negotiation is and always will be at the centre of the supply chain. The Gap Partnership supports its clients to understand which partners can best resolve the issues of today, and helps executives set expectations towards meaningful partnerships throughout.
Covid will continue to impact every part of your supply chain, and the people that manage the supply chain will continue to experience various emotions given this circumstance. This will only change over time, so it is very difficult to control now. Your behaviors however can be controlled, whereas supply chain management becomes much more effective, putting you in charge of your behaviors.
At The Gap Partnership we believe that negotiators need to develop 14 different behaviors to control their negotiations. We ask our clients to consider six of the 14 behaviors when responding to supply chain issues and opportunities.
These behaviors are:
Planning and preparing
Creating an agenda
Questioning
Listening
Creativity
Options
At The Gap Partnership we believe that 90% of your efforts in negotiation should be focused on planning and preparing, as that will determine the outcome of your negotiation. You should plan and anticipate questions, behaviors and tactics, prepare an agenda to set expectations and create/maintain trust when appropriate, consider options to have an open mind and fully understand the opportunities available to create value, as well as being creative with your ability to re-package proposal.
During your engagements you must engage with active listening for authentic interpretation of your counterpart's emotions which may drive their behaviors during the engagement with you. Interpretation of what is truly being said in your collaborative negotiations can create an opportunity for you to either use empathy and disarm any potential unwelcomed behaviors, and creatively problem solve so that both parties can focus on value creation as opposed to rejecting each other.
While in your transactional engagements, active listening will create opportunities for you to control their behaviors by using their pressures to put your counterpart on the back foot. The art of questioning alongside your art of listening are imperative for you to fully capitalize on the information and leverage as power. Creating an agenda will serve as a tool for you to control the process, set expectations (precondition), communicate your priorities to the other party and establish trust, giving them an opportunity to prepare for a discussion around the various topics. This trust and level of transparency is paramount for you to have a trusted relationship and employ reciprocity for them to share information with you for value creation in lieu of distribution and compromise around cost. A solution mindset allows options that otherwise wouldn't have been present in your engagements.
In summary, we invite you to reflect upon the nine components of your supply chain as detailed in this paper, and to ask yourself whether your negotiation team (or you) effectively utilizes the six key behaviors. What our research combined with our experience in the field strongly suggests is that in order to put yourself in charge of your negotiations and maximize profits, adopting these behaviours is essential.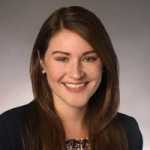 Tina Johnson helped bring The Marketing Folks from a-weekly newsletter to a full-fledged news site by creating a new website and branding. She continues to assist in keeping the site responsive and well organized for the readers. As a contributor to The Marketing Folks, Tara mainly covers industry new.