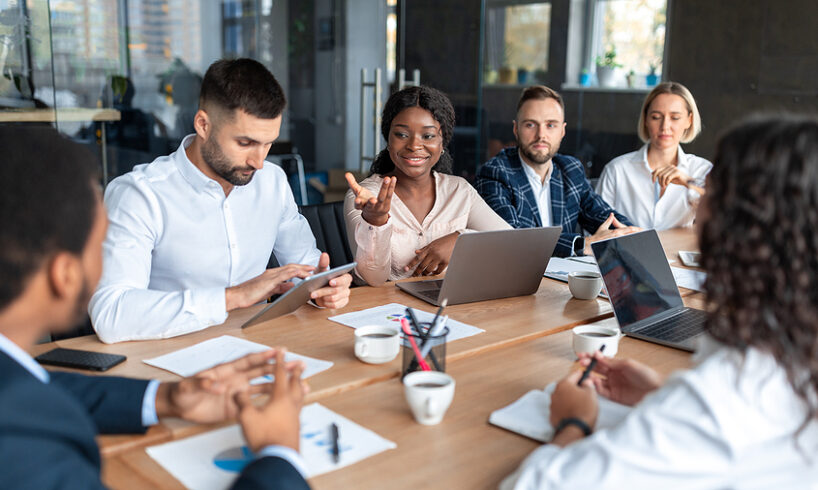 One of the most crucial small law firm branding tools is a television commercial. Though the average length of a television commercial is 30 seconds, it should still be memorable enough to draw in the attention and be memorable enough to attract potential clients in need of your service. Many law firms make use of patriotic imagery, catchy jingles, but keep an image of utmost professionalism. But it is also essential to create a sense of urgency and make the client feel compelled to contact the law firm immediately
When developing a television commercial, try to keep the tone as professional as possible. A law firm should avoid using legalese or legal jargon in the commercial. People rarely watch commercials that read like treatises on the law. A law firm's commercials should make an impression in a few seconds, so they should try to make a connection. Using humor, testimonials, or family values are examples of effective small law firm branding TV commercials.
Before starting a small law firm branding TV commercial, it is important to think about the goal of the campaign. What types of cases do you want to attract? If you want to attract more clients, consider tailoring your messaging to the specific type of cases you want to win. In addition, high production values will distinguish your firm from competitors in your area. A good television commercial will be memorable, and it will cement your firm in people's minds.
Keep this core principles in mind:
Awareness – If your firm is interested in generating more clientele and brand awareness, a television commercial might be an excellent strategy. As a law firm, it is your business. As a result, it should always be viewed as an investment, not a liability. A law firm can use the television ad to boost brand awareness and connect with more potential clients. It can be used for years to come and online.
Memorable – Creating a memorable video for a law firm is crucial to increasing its chances of securing new business. A well-produced video can make a great first impression. It must contain persuasive content to appeal to your target audience. A strong video messaging will speak directly to your target market and be remembered for a long time. The following are some television commercial tips for law firms. This article will help you create a memorable and effective video for your law firm.
Target Audience – Focus on your audience. Ensure that your law firm provides information and value to its target audience. You should answer specific questions and give them useful tips. This will help you establish a strong brand image and boost your client base. Besides, many consumers research attorneys online, and a video that answers their questions will get them on your website. Then, people will be more likely to call you. In addition to a video, you can also use social media platforms such as Twitter and Facebook to build a relationship with your target audience.
Remember that lawyers don't speak the same language as people. A commercial should never be a treatise on the law. In a law firm branding TV commercial, people have a few seconds to form a lasting impression. Therefore, make sure you use elements such as humor, testimonials, or family values in your TV advertisement. Creating a memorable commercial will help you get a positive response from clients. Creating a memorable and impactful video ensures you stay in the minds of future clients and they remember to call your practice or firm first.
Using video or visual advertisements for small law firms can help establish a strong brand. A good commercial will build awareness of your firm and attract prospective clients. It will help you gain new clients and increase your brand recognition. A good commercial will also draw attention to your website and other marketing materials. Incorporating your law firm's branding in a video or TV commercial is a smart way to position your practice and get more exposure. Keep in mind that television advertising is most effective at securing future clients and keep your services in their minds when they need you most.
Choosing a good production company that specializes in law firm branding commercials and videos will help achieve your firm's goals and to ensure your firm is presented in a professional and effective manner. A good video will appeal to viewers because it provides value and information. It should answer specific questions that prospective clients have. A powerful video will be a great way to attract potential clients. But if you want to make it memorable, it should include an informative video that explains its benefits. A video with a professional approach will ensure it is remembered.
A good video should have relevant content. People like to connect with other people. The best videos are personal and relate to their audience. Ideally, they answer a specific question or need. The video should be informative, as well. A video that is informative and entertaining will also increase the likelihood that a viewer will want to contact the law firm. If the video is informative, it will encourage more people to contact the law firm.
A video that tells the story of a recent client case should be interesting. The video should also be educational. Besides providing useful information, it should also answer specific questions. It's best to include a video that answers questions that clients may have. The content should also provide value to the viewer. If people are looking for a lawyer, they will perform research online. If a video is informative and interesting, it will be memorable.
Video: A video for a law firm should be informative and interesting. It should be focused on the audience. The video should provide valuable information or answer specific questions. It should not be too long. A short video should contain just two or three minutes. It should be well-written and should contain relevant information. An impressive video should be memorable and provide value to the viewer. The audience must be able to trust the lawyer.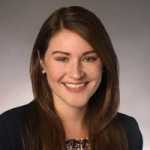 Tina Johnson helped bring The Marketing Folks from a-weekly newsletter to a full-fledged news site by creating a new website and branding. She continues to assist in keeping the site responsive and well organized for the readers. As a contributor to The Marketing Folks, Tara mainly covers industry new.