If you have just finished high school, then chances are you haven't given much thought to life after school. You might have put down some university preferences or made some inquiries about placement or internships after school, however, for the most part, you're probably still unsure as to where you want your career to end up.
If the corporate world appeals to you, then you're spoilt for choice regarding qualifications and upskilling. This article will provide a brief guide on the critical elements of studying a Certificate IV in Marketing and Communication. If coordinating business plans, social media release, publicity statements, and advertising campaigns appeals to you, then read on to find out more about this versatile and valuable qualification.
A stepping stone
A Certificate IV in Marketing and Communication is designed to introduce students to the most basic and rudimentary concepts and processes in the world of advertising. These theories often revolve around consumer behaviour, leadership styles, networking and product/service differentiation.
While this degree won't necessarily lead you to the high-end leadership positions you might be aspiring towards, it will ensure that you have the necessary skills and tools to get your foot in the door. Moreover, many of the units will provide you with excellent leadership strategies and tips on giving feedback.
A wide range of roles
If you choose to study a Certificate IV in Marketing and Communication, you will be eligible for a plethora of roles and professions. You could apply for positions in public relations, advertising, research, promotions, sales and even something more niche like search engine optimisation (SEO). This is one reason why this specific qualification remains a prevalent degree amongst students – it opens doors across a comprehensive spectrum of roles.
Do I need to have finished high school?
This is a great question and one that does not have a definite answer. It all depends on where you want to study your Certificate IV in Marketing and Communication. Most institutions mandate that students must have completed Year 11 (or equivalent) before they can apply. This means you may not necessarily need to have completed your HSC.
Having said this, you should never assume before applying. Each institution has its own prescriptions regarding eligibility on its website, so make sure you carefully research each school, university or college before committing to the application.
How long is the course?
Indeed, this is another question that is predicated on where you choose to study. For most colleges and providers, you should be able to complete a Certificate IV in Marketing and Communication within 12 months. This generally equates to 2 full days of study per week (however, your contact hours might change depending on timetabling arrangements).
What type of subjects will I be studying?
A Certificate IV in Marketing and Communication like this one consists of a wide range of subjects, focusing on preliminary theories and concepts. Suppose you decide to enrol in the course. In that case, you'll study paradigms such as digital solutions, communication channels, leadership strategies, products and services, presentation skills, direct selling methods and public relations management. Each of these broad subjects will lead you down a different component of the world of advertising and promotions.
More importantly, you'll be able to identify what you enjoy the most and consider whether it is worth specialising in that area and where/how to seek work experience in that same field. While a Certificate IV in Marketing and Communication won't lead you to the top, it will give you the tools to find out what you are passionate about and how to get there.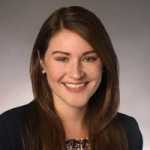 Tina Johnson helped bring The Marketing Folks from a-weekly newsletter to a full-fledged news site by creating a new website and branding. She continues to assist in keeping the site responsive and well organized for the readers. As a contributor to The Marketing Folks, Tara mainly covers industry new.