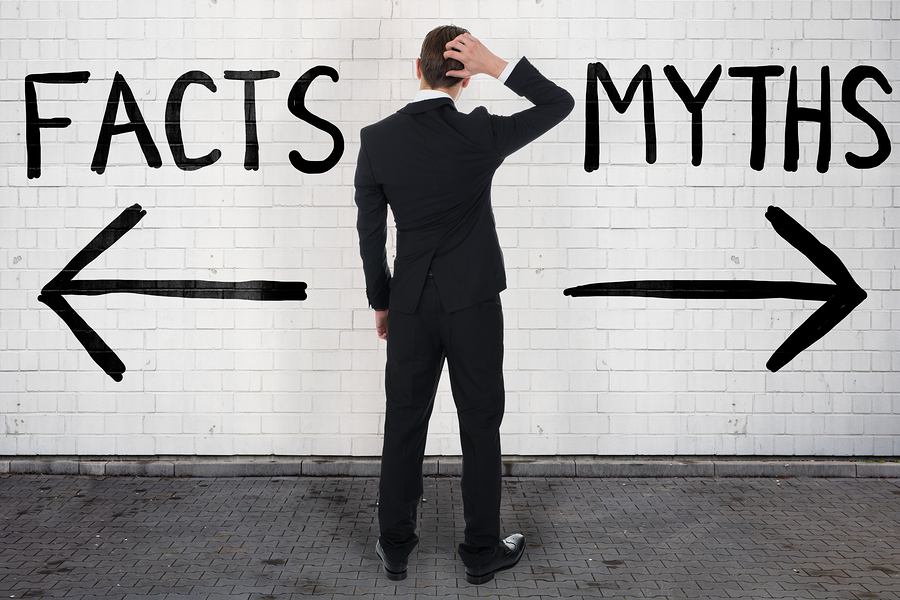 Then there are the individuals that are more skeptical. They think that SEO services are a scam and a waste of marketing budget. However, if done correctly, these strategies can be some of the most effective marketing activities that a business can do.
In today's online world, it's important to be seen online. Online is where your target market is researching, comparing products and services, writing reviews and looking up advice. The core aim of an optimization strategy is to get your website, content and blogs seen when people are doing these searchers.
Is someone searching for the best café in your suburb? Then your café should pop-up. Is someone searching for financial advice? Then you blog should appear. In simple terms, this is what an SEO strategy is about. It's about giving you the best chance of getting seen online. With the online landscape being a competitive place, you need to have a consistent and ongoing strategy.
With this marketing tactic being so important to your overall business strategy, it's important to not be afraid and to understand the truth of how it can benefit you. Let's address the myths.
The top 5 SEO myths out there and set the record straight
#1 SEO is a scam
An easy way to put this myth to bed is to showcase business websites that have a consistent stream of organic traffic to their website. More than likely, this company has an ongoing SEO strategy. There are not many other ways to get such a regular steam and increase of traffic to your website.
Yes, other marketing activities also aim to drive traffic to a website, but once the campaign is over, so is the volume of visits to a website. An SEO strategy aims to consistently direct individuals to a website, and increase it over time as more content is produced and website's start ranking for a range of different keywords.
A key reason why SEO has received so much criticism is because of dodgy operators. As mentioned before, many people think this type of work is a tech savvy person's domain and therefore they takes a company's word for it, when they say "you'll be on first page of Google by next week". When this doesn't happen, individuals, and rightly so, become skeptical and guarded, which isn't great for reputable operators. Luckily, with more businesses understanding the power of online ranking activities and more advice driven blogs out there explaining what SEO really is, the "scam" mentality is becoming less common.
I have a good website, so Google will find me
Unfortunately, this can be a common mindset and one that simply doesn't work. What you constitute as a "good" website can differ, but if it is just well designed, features great photography and a few nicely placed keywords then you are mistaken.
Many businesses are competing to be seen online, just like you. Also, you are not just competing with your local area, but nationally and sometimes even internationally.
If you want to be seen by Google, you have to put in the work. However, the work you do need to put in needs to be consistent, honest and valuable. This is what Google wants.
Even website developers can make the mistake of creating large websites with lots of URLs, thinking that the more you have, the more chance you have of Google crawling your website and getting seen in search engines.
However, what isn't taken into account is that Google also looks at content and wants to prioritise the needs of the user. Therefore, it takes into account duplicate content, minimal content, descriptions and more. Google uses these steps to make an analysis of whether this is something a human would want to read.
I've already done SEO and it didn't work
To get your website ranking, this will always involve having a consistent process in place. Yes, there are elements that can be a one-off, such as optimizing each individual page. However, you need to keep creating content, creating relevant external back links and analysis in order to stay ahead of the game.
Many businesses engage an SEO company once, and then when their traffic doesn't' improve or beings to fall, they blame the service or that it just didn't work. However, this is the outcome when there isn't consistent effort being put in.
Some sites will need more ongoing maintenance than others. It all depends on your industry and the type of customers you are trying to attract. For example, someone who just wants to be found in their local area or when someone types their business name into a search engine, will need less investment than someone who wants to complete on national scale.
But the majority of the time, a once-off SEO campaign, isn't enough to keep your website ahead of competitors, and in time, you will drift off the radar.
Link building is a black hat SEO tactic
There are various articles online that mention the negatives of link building or to try and avoid it. However, people are getting mixed up between white hat and black hat tactics. They both involve link building, but it isn't conducted with the same ethical approach. Link building isn't bad, and search engines still rank back links of authority and anchor text in their algorithms. Although, buying or selling links is a part of a violation of Google's Webmaster Guidelines.
However, it's when it comes to buying links or manipulating links in some type way is when it becomes different. It's about naturally building up your links. Not creating a lot of links at one time or trying to "trick" Google into thinking that your site has more authority than it does.
So, link building is still a legitimate practice, it just takes time. Slow and steady wins the race is a phrase that rings true in this case.
Social media isn't relevant to SEO
This is a myth that gets easily confused and misinterpreted. Many people have heard that Google doesn't count the activity surrounding social media, for example, Facebook likes and shares. Although this is technically correct it doesn't mean that social media doesn't impact SEO.
Social media platforms and their activity can have other dramatic impacts on your strategy, for example, being able to be found in search engines and link building through content being shared. These elements do impact SEO, and should be part of any smart online strategy.
Also, social media is a tool that can get people engaging with your brand through posts, useful tips and more. All of this contributes to an increase in website visitors and traffic, and these are things known to boost websites on search engines.
So…
SEO isn't a one size fits all activity. Some tactics will be more worthwhile to some businesses, whilst others may need more investment and ongoing efforts. However, certainly, these types of tactics shouldn't be dismissed as bogus or a waste of time.
Now more than ever, online strategies are becoming mainstream marketing. To recap, SEO is not a scam. It has had a bad wrap up in the past due to not so honest operators. However, if you do your research and know what to look for in a service provider, you will easily be able to spot the dodgy from the credible.
Just because you have a "nice" website doesn't mean that Google will look favourably on this and boost you to page 1. Yes, having a user friendly website is great for SEO in terms of giving visitors a site that can be easily navigated and decreasing bounce rates. But in order for this to happen, visitors needs to find your website first, and this is where other tactics come into play.
You may hear of businesses that have already done SEO and it didn't work for them. Well, this is because this type of marketing activity requires ongoing content generation and analysis. It's a strategy that needs to be maintained in order to reap the best results. If you've tried SEO "once" then you can be sure that you won't see the online ranking results you want.
Building links isn't a taboo practice when it comes to your online presence, In fact, if done in the right way, it is one of the best ongoing strategies you can do for your website. Don't mistake black hat linking strategies to white hat ones.
Also, social media does matter. It helps generate links and website traffic. Both of which are critical to SEO.
So, next time you hear that these types of strategies are a waste of time, effort, money or resources, think again. There can be a lot of confusion and mixed messages out there, so just make sure that you are getting the right information.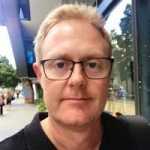 Alexandre Wilson is a reporter for The Marketing Folks. He covers mainly news from the marketing and business industry. He also writes stories about entrepreneurs and celebrities.