One Side is already well on his way! Last November, he released his single, "Pressure", which has now got 150,000 views in just 3 weeks of the release date. When he followed it up fewer than a week later with another single called "Set It Up", the song went over 100,000 streams on Spotify within a week. It won't be long until the rest of the music industry takes notice. Lately there has been allot of praise from a good amount of the ATL artist that have had an ear for his newest music releases.
At this point, the demand for One Side's long-awaited debut album has approached a fever pitch, given that we've all been waiting for that body of work since he released his singles in March 2020. The accompanying visual is essentially a message to One Side fans, letting the world know that he's still very much on the scene and will be blessing us with some crazy music video visuals that will give another glance into the eyes of One Side.
From an early age, One Side worked tirelessly to find spaces to create his music and to build his platform by playing it for anyone who would listen to the multi-talented rapper who can make music for about any genre. There are also instances when his tone noticeably perks up, and he launches into his well-rehearsed vision for his future in his voice that he feels can be felt by anyone that listens to his music.
When making music in the studio, One Side is so Particular that he wants every single line to be heard and felt through the hearts of anyone who listens. One Side speaks on life situations that are relatable to so many people that go through their day to day lives that just need an outlet to run to, when they are wanting to feel alive as if they aren't alone. One Side has only been on the music scene since late 2020 and in that short span, has gone from relative unknown to something of a representative for the new generation of Atlanta rappers.
Instagram: https://www.instagram.com/1oneside/
YouTube: https://www.youtube.com/channel/UCfmioAbwFY9r7_IGh5FJ0yg
Spotify: https://open.spotify.com/artist/3B22oTdDRFqraYX966Sqc2
Apple Music: https://music.apple.com/us/artist/one-side/1500188297
Official Artist Website: https://www.onesideent.com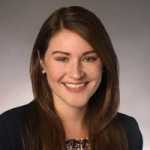 Tina Johnson helped bring The Marketing Folks from a-weekly newsletter to a full-fledged news site by creating a new website and branding. She continues to assist in keeping the site responsive and well organized for the readers. As a contributor to The Marketing Folks, Tara mainly covers industry new.