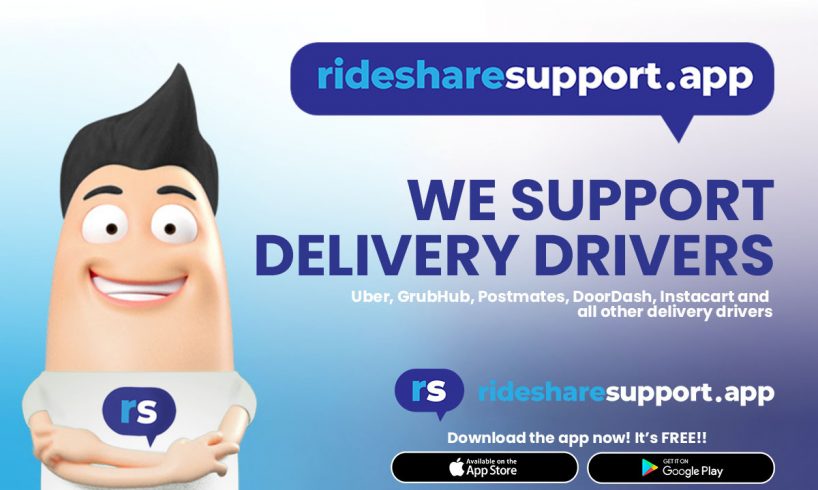 Got a car and a driver's license? That's all you need to start a personal rideshare or delivery career! Or is it? Let Rideshare Support help you start this journey with our services.
Rideshare Support is a reliable platform that is dedicated to protecting the interests of rideshare and delivery drivers. We offer a wide array of comprehensive resources that empower and educate rideshare and delivery drivers, allowing them to access a plethora of opportunities for career advancement, financial health and more.
Your car's condition is an important for all rideshare companies, as is your safety for us.
19-point inspections are important for a rideshare or delivery candidate to be eligible for working at Uber, Lyft and other ridesharing platforms. Rideshare platforms require detailed inspections of 19-points to ensure that the vehicle is fully operational and does not face any mechanical or other damages.
With just a tap of a button, Rideshare Support fulfills our promise by offering free 19-point inspections to eliminate the financial constraints drivers face and to get them started on their new careers.
UberEats, Postmates, GrubHub, Deliv, DoorDash, Amazon Flex, Instacart.
Additionally, with our partner service providers, you can also avail of EXCLUSIVE RENTAL RATES through our mobile application.
Once you're a rideshare or delivery driver, you need to maintain the condition of your vehicle to keep yourself in business. Rideshare Support helps you do this without breaking the bank with our FREE support services.  With Rideshare Support, you get access to up to a 40% DISCOUNT on roadside services. This includes services like gas delivery, tire service and local towing anywhere in Northern California.
Start your career with a proper and efficient support system with Rideshare Support. From inspections, car rentals and support services, Rideshare Support is just one download away.
4. Rideshare Support Supports You From Every Corner 
Rideshare Support has worked for four years, listening and understanding the pain points and concerns of rideshare and delivery drivers.
With our official launch, we've created an innovative mobile platform that takes all we've learned from you and now aims to support UberEats, Postmates, GrubHub. Deliv, DoorDash, Lyft Essential Delivery, Amazon Flex or Instacart and other rideshare and delivery drivers to make their lives easier.
We understand that choosing a trusted auto-repair shop can be hard, especially considering that you'll be entrusting them with your car – your source of livelihood and mobility. However, with Rideshare Support, there's no need to worry about it anymore.
Rideshare Support has locations all over Northern California. Each location underwent meticulous and rigid background checks to make sure that Rideshare Support users will only receive the best care, exclusive savings, discounts, rates and car parts. Now, we are proud to announce that we are all over Northern California, with plans to expand to other parts of the state in the near future.
With Rideshare Support, no matter where you may be in Northern California, you will have access to local Rideshare Support locations to attend to your car concerns.
These services include express roadside assistance with exclusive rates and discounts like gas delivery, tire and jump start services. With just one tap of the screen, you can have your services brought to you in just a few minutes.
All of these services and more perks and savings will be available for you once you download our FREE app on Google Play and Apple Store.
To know more about Rideshare Support, please visit our Facebook page @ridesharesupport
5. Reach Rideshare Support Anytime!
There is nothing more frustrating for rideshare and delivery drivers like UberEats, Postmates, GrubHub. Deliv, DoorDash, Lyft Essential Delivery, Amazon Flex or Instacart drivers for when you need an immediate response to a problem or situation, and you have no way to reach the company or people who can help you.
Most rideshare and delivery platforms only have email options for reaching the company's complaint or problem resolution departments. Thus, it takes time for them to revert with an answer to your concerns. Fortunately, with Rideshare Support, that's not the case.
Our mobile app provides 24/7 support for reaching the people and companies you need to speak to in order to navigate a quick and immediate solution. Got a flat tire in the middle of the night? No problem! We'll make the communication easier and faster for you.
Don't be left hanging out in the wind like a piece of laundry, waiting for what seems like forever for help. Download the Rideshare Support app today for FREE. Available on Google Play and Apple Store.
You'll be all set up and we'll be there for when you need us at www.ridesharesupport.app
Download our app on:
– Google Play  – here
– Apple Store – here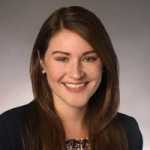 Tina Johnson helped bring The Marketing Folks from a-weekly newsletter to a full-fledged news site by creating a new website and branding. She continues to assist in keeping the site responsive and well organized for the readers. As a contributor to The Marketing Folks, Tara mainly covers industry new.