The primary purpose of any sales team anywhere is to generate leads which are then followed up on in order to generate sales for a business. While this seems simple enough, actually being able to do this consistently is tougher than most people think.
Many people working in the sales industry will try just about every method there is out there to generate leads and will utilize any technology and platform to do this. LinkedIn provides a perfect platform for business professionals to network and create opportunity, while also providing the perfect hunting ground for lead generation and sales opportunities.
However, as fruitful as LinkedIn can be, it can also be a very time consuming process attempting to generate these leads yourself.
This is where Castanet comes into play.
Castanet is a software which helps to generate leads through your LinkedIn outreach. It does this by providing the user with tools which help to create outreach sequences which can be customized to follow a set of actions, as well as creating much more specific and advanced searches to find your perfect candidates for following up. It can also be used to target certain people who have interacted with a specific type of post and can be used to message a certain segment of your followers.
These tools are all immensely helpful when it comes to generating leads. Creating outreach sequences means that you will be able to tell the software to view a profile on one day, then the next, follow it, and in the next coming days, invite to connect and then finally, message them. This creates a natural flow of reaching out to someone and striking up a conversation, rather than following people end masse and attempting to generate leads this way, which often ends with people ignoring you. By using Castanet to do this, you are saving a significant amount of time and organizational headache, as you do not need to do all of the above manually.
These actions can be performed by Castanet multiple times a day, and you are able to manage each of these 'profiles' through the software, making organization and management easier than ever. Being able to display who has replied, accepted connections, all the while generating replies and shortlisting the best possible sales opportunities, Castanet is truly an incredible tool which if wielded by a smart user, can create significant leads and ultimately, significant sales.
If you are looking to generate more leads for your business, and are still unsure about Castanet, fear not, for it comes with a 7 day free trial for you to try out its functionality and features.
So, what are you waiting for?
Start making sales with Castanet at https://www.gocastanet.com/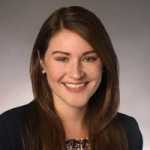 Tina Johnson helped bring The Marketing Folks from a-weekly newsletter to a full-fledged news site by creating a new website and branding. She continues to assist in keeping the site responsive and well organized for the readers. As a contributor to The Marketing Folks, Tara mainly covers industry new.