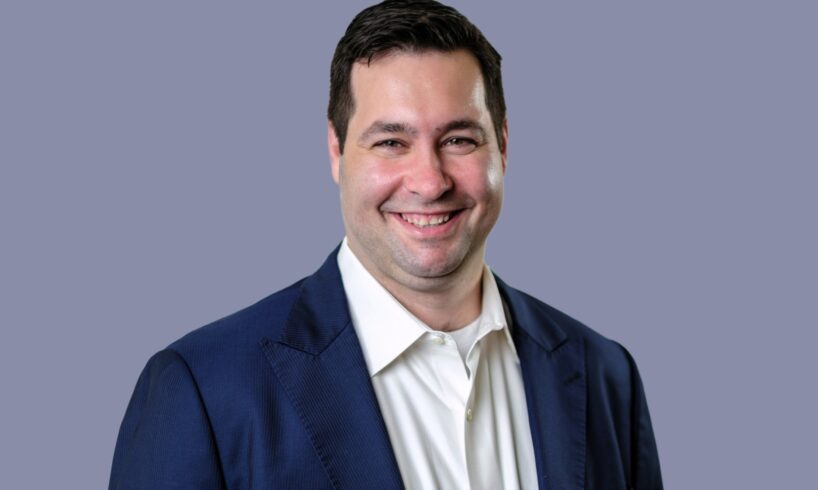 Many people know Galen M. Hair and Insurance Claim HQ as among the leading property-casualty insurance firms in the country. But few know the ins and outs of the business like Hair and his New Orleans-based team.
Since Hair is always being asked about the finer points of property-casualty insurance and
law, he knew that there was growing interest in the topic, so he recently launched his first podcast called Level Up Claims (LUC). The Marketing Folks recently spoke to him to learn more about the fascinating new series.
"I noticed that many people in the industry were not fully aware of the ins and outs of the insurance claims process — and the potential pitfalls that can occur. So, I thought I'd offer an insider point of view on my area of expertise," he said.
For those not familiar with property-casualty insurance law, it is the specialty legal field that serves clients wrongfully denied property insurance claims. Hair goes up against the country's biggest insurance companies to get rightfully deserved payouts for his clients.
Property-Casualty Info and Insight
He launched the podcast not only for the public but also for the other professionals he encounters in researching client cases. Its aim is to help improve both the professional and personal lives of listeners.
"I regularly have to speak to contractors and public adjusters when I collect evidence for my clients," he explained. "In doing that, I realized that plenty of contractors and public adjusters lack the knowledge to create a winning strategy and maximize claims for homeowners."
These professionals may be great in regard to their specific trades, but entrepreneurs and business owners typically need help when it comes to scaling their businesses.
In Hair's eyes, this is where the LUC podcast comes in. He designed the podcast's content to provide a fast-moving mix of valuable information alongside insight and anecdotes from industry thought leaders and business experts. He hopes it will help listeners better understand the property-insurance loss game and create winning strategies that result in homeowners' recovering from disaster.
A 'Eureka' Moment
The inspiration for the new LUC podcast happened when Hair hosted the LUC summit in 2022. He was inspired by speaking with a wide variety of industry-specific people and business leaders at the event and realized he wanted an outlet to share some of what he knew with people outside the industry.
At the sold-out summit, attendees learned how to level up their businesses and personal lives. The limited-capacity event received great reviews, positive feedback, and word-of-mouth praise throughout the industry.
In addition to discussing general business practices, the podcast will also delve into claims loss and insurance company loopholes that listeners might come across, why they exist, and the best ways to react.
"Your insurance company will not treat you fairly in many cases. It isn't personal. It's business. Profits drive most things these days," explains Hair, offering insight into the podcast's style and content. "You can't make money by paying out claims. You can plan for certain inevitable losses by calculating things like the rate of fires, but large catastrophic events change the actuarial tables and threaten an insurance company's overall profitability. Moreover, the reality is that there is a machine built to adjust claims without much room for human empathy or compassion."
In future episodes, the LUC podcast will feature business and property casualty professionals that reveal what they love about the industry, what scares and drives them as well as what advice they have for others. "Most importantly, it's all about how guests level up," said Hair.
Leader in the Field
As far as Hair's background, he founded Insurance Claim HQ in 2020 after many years in the field. By the end of 2021, they had already billed an incredible $65 million hours. Hair has also been named a Super Lawyers Rising Star and one of the National Trial Lawyers Top 100.
The firm works exclusively on property-casualty insurance cases, and Hair leads a team of lawyers and administrators that help clients receive fair compensation.
He has a reputation for having a strong work ethic and empathetic approach to leadership. Among the reasons why he works so hard for his clients is because he knows exactly how they feel. His own home was damaged by Hurricane Zeta in 2020, and he has never forgotten how that feels.
With Hair's expertise and the knowledge of industry leaders, the LUC podcast is a valuable resource for anyone looking to level up their insurance claims business. To learn more about Hair, property-casualty insurance, and the LUC summit, please visit www.levelupclaim.com
About Galen M Hair
Galen M Hair, Owner at Insurance Claim HQ, is a property insurance attorney who has helped over 1200 families rebuild their homes and businesses. He has been rated a Super Lawyers Rising Star and voted one of the National Trial Lawyers Top 100. Click here to learn more about protecting your property from disaster:  http://www.insuranceclaimhq.com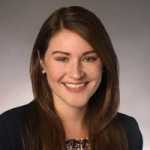 Tina Johnson helped bring The Marketing Folks from a-weekly newsletter to a full-fledged news site by creating a new website and branding. She continues to assist in keeping the site responsive and well organized for the readers. As a contributor to The Marketing Folks, Tara mainly covers industry new.