There are certain rules set by Google to run a website. In case of violation of any of these rules, a user faces a penalty, which is comparable to one such disciplinary action footballers face for breaking a rule in a match.
When people, for instance, use unethical means to be in the top of search results, they get caught by Google. Google can do it because they update their ranking algorithm to improve search results.
Google Penalty is a weapon to ensure that the users of Google can have the best search experience. Hence, for a user, gaining knowledge about Google's penalty, algorithm changes and keeping recovery plan can be helpful.
What is a Google Penalty?  
Every site requires Search Engine Optimization (SEO) to get and hold the top positions in the search results. But, for many, doing SEO is a daunting and time-consuming task. They opt for short cuts, like practicing Black Hat SEO, inappropriate site maintenance and miss algorithm updates. The experts of Google can detect such illegal acts of deception. For such wrongdoings, you are likely to face a penalty, which may result in the removal of your website.
On the other hand, the rules of Google are known as Webmaster Guidelines. When a webmaster violates the guidelines, Google can detect it. As a consequence, he gets a penalty.
Penalties imposed by Google are of two types. They are:
Manual Penalty: An expert from Google will check your site. If he finds out any violation of rule, he can remove some pages or even the whole site. Google will notify you about the issue and you have to make required changes. Having complied it, you have to submit a reconsideration request.
Algorithm Penalty: Google runs automatic algorithm updates to check the sites. Panda and Penguin are two major algorithms of Google.  For example, Panda can identify low quality, content keyword stuffing, etc.  In contrast Penguin can detect black hat linking tactics.
Ways to identify Google penalty
Google Search Console 
Google Search Console is powered by Google to help you to monitor and maintain your site's presence in Google Search results.
It is a free service. Moreover, the console also shows you which sites are linked to your website. Furthermore, you can also troubleshoot issues for AMP, mobile usability, etc.
How to use Google Search Console?  
Sign into your GSC account
From Google Search Console tab, go to Security and Manual Actions
Select Manual Actions
In this part you can read about the details that have been violated. Moreover, you can also see which pages have been affected following corrective measures.
Panguin Tool
Panguin Tool is a free Google penalty Checker built by Barracuda Digital and is pretty handy to check which google algorithm has impacted your website. It is among the popular SEO tools that are used to check Google penalty.
Google Analytics
Google Analytics keeps a record of your daily usage of Google. You can find out about the date when the traffic deteriorated and check whether there is any update, like Panda and Penguin on that day or not. The website can be affected by such updates.
How to use Google Analytics?
Go to Google Analytics dashboard and click ACQUISITION
Next, select All Traffic
Go to Source / Medium
You will find a list where you have to select
GOOGLE / ORGANIC. Google Analytics will show you reports on the number of visits of your site.
Six reasons behind getting Google Penalties
User Generated Spam
It is a common practice among users to come up with spammy comments. This type of spammy comment, account and forum posts threads leads you to trouble because Google can detect user generated spam. As a result, the ranking and indexing of your page can be badly affected. You can submit a reconsideration request after you have identified and removed spammy comments and profiles.
Structured Data Issue Usually, sites with snippets are placed in the top position by Google. But when the snippets have misleading and irrelevant content, Google can spot them. Again, the snippet markup content is hidden from the users. Always follow the snippet guidelines provided by Google. If you have already got a penalty, make the required edits and submit a reconsideration request.
Unnatural Links or Bad Links on your site When your website is filled with manipulative and unnatural links you may get a penalty. The unnatural links could be relevant or irrelevant to your niche.  Be careful while using author bio links, resource pages links, footer links, etc. Google has set rules for links that you have to follow. Moreover, you can also perform a backlink analysis to remove the deceptive links.
Low quality Content
Many website owners have the idea that the more content they have, the more traffic they will get. Usually, this type of approach results in content that add no value.
In case of Google the emphasis is more on quality than quantity.  When the contents of the website are scraped or auto generated, Google takes action. It also does not allow low quality guest posts and user generated content that add little value.  Avoid adding low quality content because in the long run it creates negative user experience.
Cloaking Redirects
Sometimes the clever web owners create different variations of a single web page and try to mislead Google bots and users.  To simplify, Google has indexed a different page. But the users see another page which looks identical but in reality, it is not.   This mischievous act falls under Black Hat SEO.  You have to keep in mind that Google has to see the same page the users see.  The web owners can apply this same technique in case of images. You should be aware that Google can identify such cloaking.
Keyword Stuffing
Keyword Stuffing happens when a website tries to get a higher rank in search result by putting keywords in a repetitive manner. This trick can be detected by Google algorithm easily.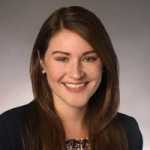 Tina Johnson helped bring The Marketing Folks from a-weekly newsletter to a full-fledged news site by creating a new website and branding. She continues to assist in keeping the site responsive and well organized for the readers. As a contributor to The Marketing Folks, Tara mainly covers industry new.