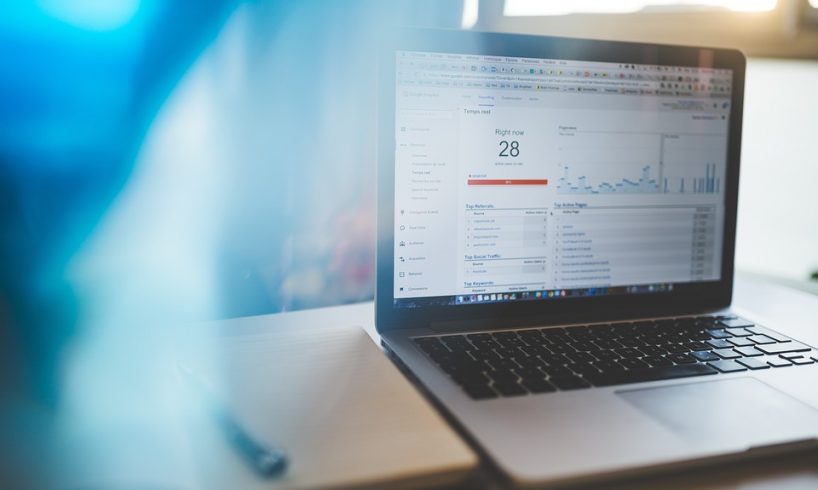 Having a website is all about having visitors and by visitors, it means the right kind of visitors. People who are interested in what you have to offer and who want to indulge in your site. People do not get to see the entire website on the search engines. That small bit of the result is something that will convince the people to click on your site or not. So, it is actually very crucial to determine whether people want to visit your site or not. But, you can definitely improve your search results, and make more people to be active on your sites. There are a number of ways through which you can change your rankings on search engines. Bounce rate and CTR are two things that can have a visible effect on your SEO. Let's have a look how?
Two important factors that must be considered to increase positive traffic on a site are user behavior and user engagement. But there are few things that are very crucial while considering positive traffic on a site. Let's take an example, if a site is getting 10,000 hits per day, but almost all the visitors are leaving the site after visiting, then it is not considered as a good quality or an effective site. There are certain analytical factors that can be used to determine effective traffic on a site. Let's discuss them here.
What is bounce rate?
Bounce rate is an analytic factor that is used to determine the actions that people are taking after visiting your site, page or post. Are they moving to other pages on the site? Are they visiting a new website? Are they closing your page? Are they typing a new URL? Or revisiting your site? The bounce rate of your site is a great method to precisely measure the hype of your site. It can be helpful in determining the activity of the visitors on your site.
In actuality, a bounce on a website happens when people visit your site and leave immediately without visiting any other page or interacting on the site. The bounce rate of your site will show you the right percentage of the visitors who do not show any kind of interest and bounce off your site.
How to find the bounce rate?
The easiest way to find the bounce rate of your site is through Google Analytics. The actual bounce rate is determined through new visitors.
You can check your sites bounce rate on Google Analytics by:
Step 1: Log in your Google Analytics account
Step 2: Go to Behavior > Site Content > All Pages
Step 3: You will now see a column that will show the exact bounce rate of every page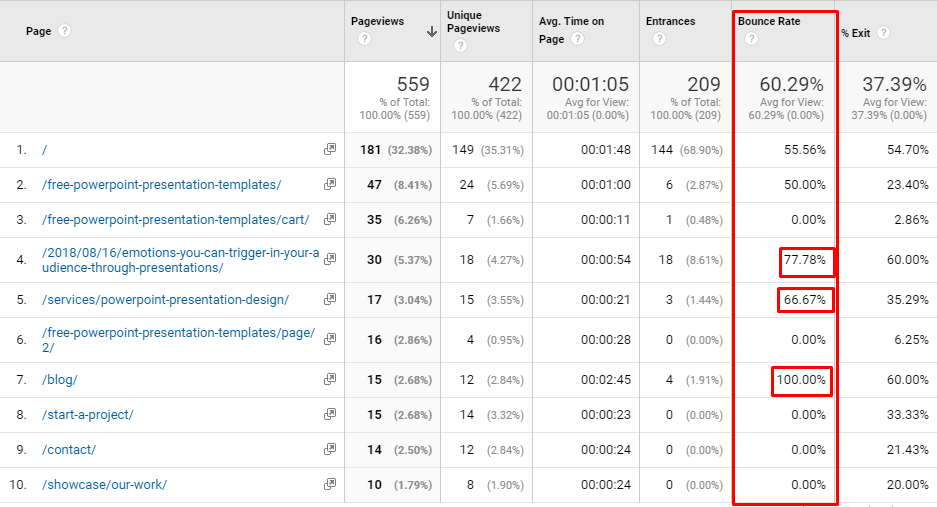 No matter what every site on the search engines have a bounce rate. Successful sites like Amazon and Twitter have it too. We cannot stop the people from bouncing off a site. But we can certainly determine what is making them bounce off or click away? This will certainly help in lowering the bounce rate.
What is CTR?
If after a search result the user is able to see your site on the search engines it is called as an impression. If then the user clicks on your site then that is termed as Click Through Rate.  Let's consider an example to explain CTR, for instance, if 100 people are visiting your site. And out of the 100 people, 1 is visiting your site then the CTR of your site is 1%.
Generally, CTR is directly proportional to your ranking on the search engines this means that if you have a high ranking on search engines you are most likely to have higher CTR percentage.
How to check CTR?
The easiest way to check CTR for your site is through Google Analytics.
You can check the CTR of your site on Google Analytics by:
Step 1: Log in your Search Console account
Step 2: Go to Search Traffic > Search Analytics
Step 3: Click on the CTR checkbox in the top bar for results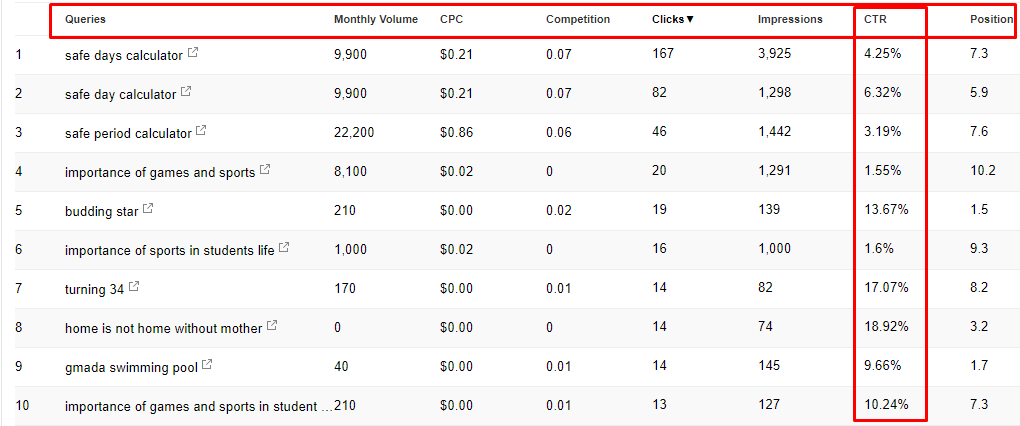 This will help you in determining the CTR for pages on your site. You can also look at the checkboxes to determine the impression and for the position. You can also check how often the page was shown as a result to the searchers and the average position of the search result. You can also filter the page by using keywords. If your page was not shown to the searchers that often, then you can select a longer time period. This can be done by using more data, as the patterns will become clearer.
Ways and means that can help in lowering the bounce rate and increasing the CTR
Having a lower bounce rate and higher CTR is the ideal situation for every quality site. But it is quite difficult to achieve. There are a number of factors that determine the bounce rate and CTR of a site. Let's have a detailed look at it.
Technical steps to follow:
If you use WordPress then you can take some steps immediately, which include the technical steps also keeping in mind the website.
Loading speed of the site
The most important thing about any website is its loading speed. Around 40% of people leave a website that takes more than 4 seconds to load.  An e-commerce website that makes around $1000 per day can lose $25000 in sales every year on 1-second page delay. These numbers are very clear to understand the importance of website speed.
Tools like Google Speed Insights or KeyCDN Speed Test can be used to check the speed of your sites.
Page optimization for mobile devices
Internet browsing is increasing over the mobile devices. The website design must be responsive. Responsive website designs automatically adapt to the screen size they are opened or viewed on. But there are limited websites that are using responsive designs. If users are struggling to find things on your site, constantly scrolling down, and are unable to load each page. They are simply going to swap to some other competitor's website. So, having a responsive website that is mobile-friendly is imperative to engage the audience.
Install AMP for WordPress
This point is with respect to the second highlighting point. One of the best ways to amplify the experience of mobile users is by installing AMP for WordPress. This would immediately surge the mobile experience of the users.
AMP is a groundbreaking project of Google that would help people living in less developed countries use fast speed internet on the mobile phones. AMP will simply change the web pages into a simpler code to be read by the browsers on the mobile phone. This will aid faster loading.
Next, most important things to do are to add affix internal links to other pages of your blog. This will allow users to click on those links and visit various other pages on your sites. Consequently, your bounce rate is likely to lower using this strategy.
The focus should be on engaging the users and keeping the users on the website for a longer time, this will eventually help in lowering the bounce rate and simultaneously increasing the CTR.
The readability of the website
You should also pay attention towards the readability of your website. Yoast SEO on WordPress can be used to check the readability factor. Make sure to include comprehensive as well as unique images and videos to engage as well as entertain the users. Also, avoid using ads or pop-ups as they do annoy most of the people.
Analytical Steps to Follow:
You can follow these steps for better results but it will surely take time as you do not have the immediate control over it.
It is very important to be patient for the results and clearly analyze the data and information to optimize the site for best results.
Check out the garbage pages and update the Meta tags
Check out the pages that are getting more hits and Impressions. Optimize the Meta tags and titles of the pages.
You can check out the pages that get the most clicks by using Google Analytics.
Go to Google Analytics > Acquisitions > Search Console > Landing Pages > Sort by Impressions
Furthermore, if you find useless pages that are getting very high bounce rate you can delete them.
Examine the data and compare it with other search results
Make sure to check if your CTR is better after making certain changes and also respective changes in the titles. If it has, then also check whether the bounce rate of that page has improved.
To check the bounce rate you will have to log in your Google Analytics account. Select the segment that you created before for the new users.
Acquisitions > Search Console > Landing Pages > Sort by Bounce Rate
Once you are able to see the results make sure to analyze it and compare it with the previous results. You can also change the timeline of Google Analytics from the top right of the website.
Before implying any changes to the Meta tags and titles make sure to compare the results with previous months CTR and bounce rate.
If you are able to get lower bounce rate and higher CTR, it clearly means you are following the right strategy if not then you need to change your approach.
Write an article that has interesting and meaningful keywords
It is important to create articles that are interesting and have frequently used but interesting keywords to engage the audience. People are more likable to read your content if your title is impressive or engaging it's as simple as that, everything else is secondary. Interesting content is bound to engage larger audience and would automatically more likable to impress the search engines. This will immediately boost your ranking.
Keep updating your blogs with new ones that have the latest information and data. It is a proven tires and tested method. Updating old or previous content is better than rewriting new articles around the same keyword. Make sure to frequently update t\your articles and blogs to provide your target audience with better and comprehensive search results.
Updating metas, titles, and content on your site are most likely to make Google happy.
Conclusion
Bounce rate can be lowered on your site by using technical steps. Some of these steps will have immediate results on your site.  Other methods that involve analytical steps would take longer as they would need a thorough analysis of the pages data and information. You would constantly need to analyze the numbers on Google Analytics and Search Console.
Some things that you mustn't ignore are website speed, updating the Meta tags and titles, and analyze your maximum hits.
All in all Bounce Rate and CTR play a crucial role in how search engines look and show your website on the Search Engines. So, you must follow these steps invariably as they succour in lowering the bounce rate and increasing the Click Through Rate (CTR).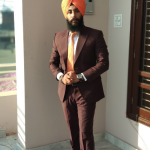 Mandeep is the ideator of Strivers Edge. He manages product roadmap and business strategy along with digital marketing. Before Strivers Edge, he has led products teams in developing state of the art web and handling various marketing projects of different companies. He has done his engineering in IT and loves to explore new business ideas. He loves reading and building his book collection & visiting new places.