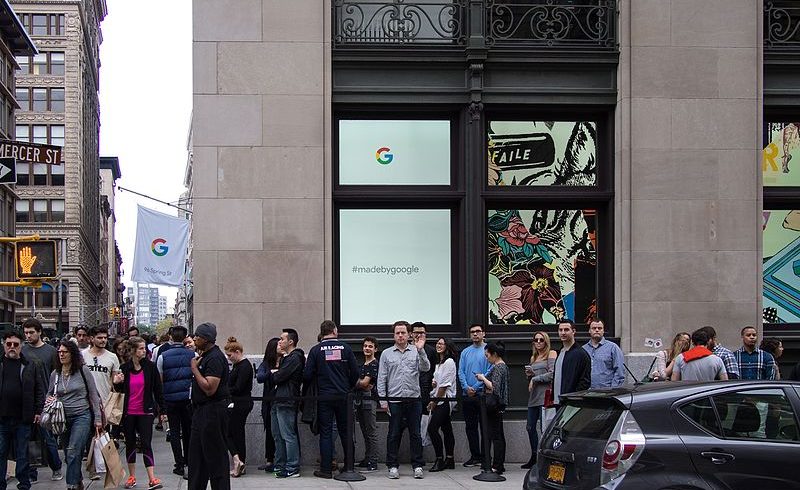 On the 9th of October Google held their annual made by Google event in New York City where they showcased some of the new up and coming technology that they have to offer. A lot of the hardware that was on display may had already been leaked, it didn't take away from the excitement of the official announcement.
This time around Google had a real focus on lifestyle technology that can be used in day to day activities. Here are some of the gadgets that they had on display.
Pixel 3 and Pixel 3 XL
Google's third installment of their smart phone line had been long awaited. The third rendition features a similar design to the second generation but with some upgrades. The camera of the phone has been a hot talking point along with the inbuilt Google assistant and wireless charging.
Pixel Stand
The Googel Pixel Stand is Google's way of integrating wireless charging into their technology. When your phone is attached to the stand it will turn your phone into a clock as well as charge it wirelessly.
Pixel Slate
Tablets have been a hot seller for many of the tech companies. Microsoft have the Surface, Apple has the iPad and now Google has jumped on board with the Pixel Slate. The Slate runs Google's OS and comes jam packed with a tonne of features.
For those that are still itching to get their technology fix, Samsung are also having their up and coming technology announcement next month where they are rumored to announce the Galaxy X.
Eli Washington is still early into his career as a marketing and tech reporter but has already had his worked published in many major publications including Gizmodo and Endgadget. In regards to academics, Eli earned a degree in business from the University of Southern California. Eli follows the money and covers all aspects of search and marketing  here at The Marketing Folk.