In the United States and Canada, Facebook users can now see a new feature: job offers. After years of presence on Facebook of third-party professional networking applications, Facebook is modifying its DNA to propose the publication of job offers "in its own right".
On their Facebook pages , companies will now have a tab of Jobs . They will be able to add several small ads, which the candidates will be able to see by visiting this tab, but also simply by surfing on their newsfeed. Having opened the ad, the candidate will have the choice to apply. You will then see a pre-filled form, where you can put additional information before sending it to the company directly from Facebook . The recruiter can then respond to the candidate by message via Messenger.
The publication of job offers will be free to companies. On the other hand, to promote their offers in the news stream of users, they will be forced to pay.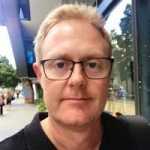 Alexandre Wilson was a reporter for The Marketing Folks, before becoming the lead editor. He has over fifty bylines and has reported on countless stories concerning SEO and online marketing.  After a 15 year career as an electrician, Alexandre  now studies chemistry and history at the University of Alaska Fairbanks where he currently is in his senior year.