Melanin is the most ancient pigment in living organisms. The very thing that colors the soil of the Earth and bark of tress- it dwells in your every essence. Erica Skynn believes that melanin in human beings gives them an incomparable beauty. From the darkest to the lightest tone, melanin provides every shade with a level of exquisiteness. Melanin Skin should threaten the misinformed and challenge the ignorant; it can give you power and confidence with your appearance. Erica Skynn, the founder of Derm7, says that it is time for businesses in this realm to create more skincare products that cater to the needs of the ethnic minority.
Erica Skynn is a celebrity aesthetician that provides microdermabrasion, chemical peels, and light therapy services to clients. She is also a melanin expert, and ethnic skin care specialist. With ten years of experience in the beauty business, Erica admits that there are not enough products in the market that target those with ethnic skin. It is both a concern and business opportunity that she had embraced, the reason why she has resorted to creating more scientifically tuned skincare products for people of color.
Erica Skynn points out that the beauty industry is currently valued at $523 billion in the United States of America, while the skincare industry is at $148 billion. The value of both these industries is expected to rise to the tune of $189 million by the end of 2024. With all the growth potential and wealth in the industry, you would expect business endeavors to be more inclusive and open to all demographics. This is a failure attributed to stereotypical thinking and behavior from entrepreneurs in this industry.
Erica Skynn says that most entrepreneurs in this business line are stuck in a politically correct place. She knows that brands are making the effort to launch products for the ethnic skin because it is the trendy thing to do and possibly, a way of showing their corporate social responsibility. But Erica wonders- are these organizations doing the work, the outreach, and initiatives. It is not just about using a black model to capture black customers' attention in the population. It's about educating your staff members on the dynamics of inclusivity. It all boils down to whether beauty specialists and professionals know how to deal with all skin types.
The beauty industry needs a cultural shift. Businesses need to train their employees about the importance of appreciating ethnic skin. With such a mindset, it will be possible to innovate products and services that cater to a wide range of skin complexions. This is Erica Skynn's dream- for the ethnic minority to be more recognized and appreciated in every aspect of life!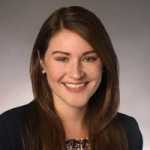 Tina Johnson helped bring The Marketing Folks from a-weekly newsletter to a full-fledged news site by creating a new website and branding. She continues to assist in keeping the site responsive and well organized for the readers. As a contributor to The Marketing Folks, Tara mainly covers industry new.