Dubai has recently gained an exciting new business in Stems n Pots. Founded by social media influencer and entrepreneur Sabine Shahda, Stems n Pots offers gorgeous arrangements of flowers that are sure to dazzle your loved ones. Whether you are a plant lover who enjoys having bright and colorful arrangements in your home, or are in need of a bouquet for a special occasion, Sabine Shahda and Stems n Pots can create the perfect arrangement for your needs.
The flower boutique was founded as a part of a larger floral company, Wardit Al Banafsaj, and is one of the many services they provide in the area of floral arrangements. Stems n Pots prides themselves on crafting intricate designs as they believe that flowers are a work of art. A nicely arranged bouquet of flowers can say so much. It brightens up a space, can say thank you, say I love you, say I'm sorry, and so much more. Stems n Pots take care to deliver the freshest and most beautiful flowers for any of these occasions.
The company also specializes in providing floral arrangements for events or public spaces. They provide flowers to places such as supermarkets, restaurants, hotels, spas, clinics, and more. They also specialize in sprucing up events such as weddings, business events, television shows, and more. The range of flowers available means that they can create arrangements that suit any color scheme, theme, or occasion.
Stems n Pots has access to some of the best flowers in Dubai and always guarantee their customers the freshest and most carefully crafted arrangements. Sabine Shahda's own commitment to spreading joy to everyone shines through in her work with the business. She collaborates closely with clients to organize a one-off delivery of flowers or even a subscription-based service.
With Sabine Shahda continuing to develop Stems n Pots, it is well on its way to becoming one of the most loved and trusted flower and plant businesses in Dubai. There is something for everyone at this store and you are sure to walk away as a satisfied customer.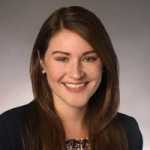 Tina Johnson helped bring The Marketing Folks from a-weekly newsletter to a full-fledged news site by creating a new website and branding. She continues to assist in keeping the site responsive and well organized for the readers. As a contributor to The Marketing Folks, Tara mainly covers industry new.