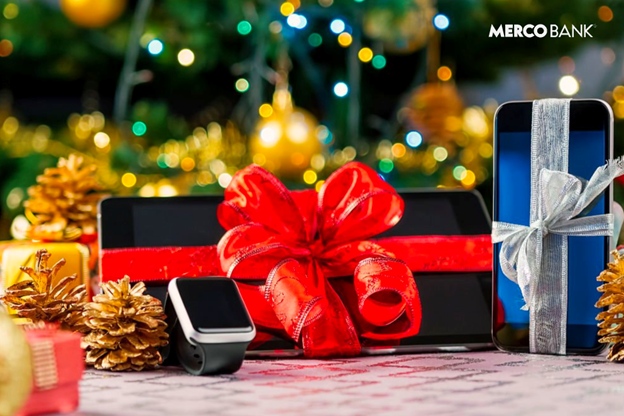 MERCOBank is giving its customers a Mid Year Gift Bonus with up to $10000 in prices to be won, when they refer friends and colleagues to open a new account between june 1 and June 30, 2022. Plus, all new depositors who make a qualifying deposit of $10,000 or more receive a $250 cash bonus. MERCO Bank also offers a wide range of banking products and services that can help you meet your financial goals.
Mercobank is offering a withdrawable 2.5% cashback bonus to all its loyal customers and traders. It's about time your hard work paid off. Encourage new and existing clients to invest and earn,and as a result you will not only get the usual COMMISSIONS, but secure some great REWARDS too!
Check out the amazing gifts on offer, and enter the contest now to win the returns you deserve for being a valued MERCO Partner.
Gifts:
MacBook Pro 14" ($2000) (1 Piece)
MacBook Pro 13″ ($1300) (1 Piece)
Ipad Pro 11″ ($1200) (1 Piece)
Iphone 13 Pro Max ($1100) (2 Pieces)
Sony PS 5 ($500) (2 Pieces)
DJI drone 2 mini ($500) (3 Pieces)
Apple Watch series 7 ($400) (5 Pieces)
Terms and Conditions involved are: To be eligible to receive this bonus,
customers must ensure not to use robots to register for bonus funds.
Ensure you open an account with your correct details and not spam the website
The bonus will be credited to your account within 7-10 business days after the end of the promotional period
Please note that the withdrawable cashback is only available to retail customers and not to corporate clients.
The $250 cash bonus will be credited once the deposit is used to purchase a portfolio.
The bonus is subject to terms and conditions, including a minimum deposit requirement.
Mercobank reserves the right to amend or terminate this offer at any time without notice.
Mercobank is a great financial institution that offers a variety of portfolio and asset management services, including deposit bonuses and low-collateral loans.
To get a bonus offer, you have to followe the steps:
Step one: Open An Account With Mercobank: You can create an account easily on the Mercobank website. Once you have registered, you will be able to access your account information and bonus offer details.
Step two: Confirm Your Coupon Details: Make sure you enter the correct details of your upline if you have any when creating your account, as this will help ensure that they receive rewards too .
Step three: Activate your account. You can activate your account by simply depositing using any cryptocurrency of your choice. Make sure to keep your account information up to date so that you don't miss any important bonus updates.
Step four: Verify your identity: In addition to providing your correct details, you will also need to enclose a copy of your ID and proof of residence. You may also be asked to provide additional documentation.
Step five: Share your coupon code. Once you have completed all of the steps outlined above, you will be required to share your coupon code to friends and colleagues who want to bank with MERCO. Upon each successful registration and activation, you'll be rewarded up to 2.5% Cashback.
What Other Benefits Do you Enjoy with MercoBank?
Besides enjoying a generous bonus offer, many Mercobank customers also benefit from the wide range of other benefits available through the bank. These include:
Easy access to financial products and services: Mercobank offers a wide range of financial products and services, making it easy for customers to find the right solution for their needs.
24/7 customer service: If you encounter any problems with your account or need assistance with any of the bank's products, you can always contact customer support.
Safe and secure online banking: Mercobank is committed to providing its customers with a safe and secure online banking experience. This means that all of your personal information is protected by the industry's most rigorous security measures.
What are the Requirements to Open a Mercobank Account?
In order to open a Mercobank account, you will need to provide your correct details and meet the bank's requirements. These can include:
Proof of residence: You will need to provide proof of your current address, such as a recent pay stub or utility bill.
ID: You will need to provide your ID card or driver's license. If you do not have an ID, you can provide a copy of your passport or visa.
Proof of income: You will need to provide proof of your income, such as an official tax form or bank statement.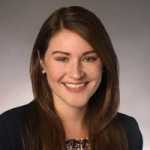 Tina Johnson helped bring The Marketing Folks from a-weekly newsletter to a full-fledged news site by creating a new website and branding. She continues to assist in keeping the site responsive and well organized for the readers. As a contributor to The Marketing Folks, Tara mainly covers industry new.