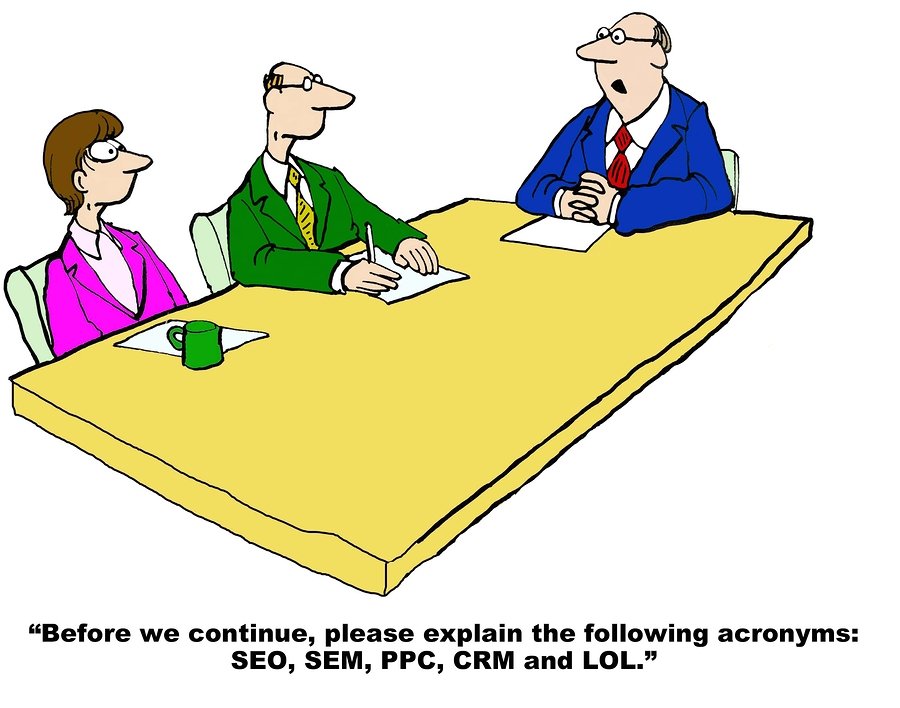 If you're new to the digital marketing world, it is easy to interchange the terms search engine marketing (SEM) and search engine optimization (SEO). They seem like they may be the same, since they both focus on driving traffic to your website, don't they?
In theory, they couldn't be more different when it comes to website traffic generation. Each method has the own skill sets and considerations. Understand the difference between SEO and SEM for your business will help you arrive at a more strategic plan to help you optimise traffic to your website in the long run.
What Is The Difference Between SEO and SEM?
SEO is the process of creating a user-friendly website to build organic visits via search engines and searches on them. This may involve getting into the backend aspects of things like:
Writing clean code
Speeding up loading times
Developing high-quality content
Researching visitor statistics
Generating website backlinks
Social shares
Researching and utilizing keywords effectively
Link outreach programs
Generating good content to create backlinks to your website
Google uses hundreds of criteria to establish which websites should be ranked at the top, so you need to cover as many aspects of SEO as you can for the best results. In comparison, SEM uses paid campaigns to generate traffic to the website through the following tactics:
Pay per click campaigns (PPCs)
Social media marketing initiatives
Content marketing
Conversion rate optimization (CRO)
Fixing broken links
Paid influencer and blogger engagement
Paid product and service reviews
Combining analytics data with user testing to identify improvement areas
While this may include organic SEO efforts, it relies heavily on paid traffic to generate more interactions, which Google then uses when it comes to website ranking. Through paid Internet advertising, you're essentially paying to be at the top of search engine results. In this case, you are not trying to rank higher. Instead, you pay a certain fee to appear at the top of searches related to your desired keywords.
A Look Into Search Engine Optimization
While it is established that SEO and SEM are very different from each other, despite having the same ultimate goal, let's take a look at some of the most common SEO tasks:
Researching and utilizing keywords most frequently used for a particular business or industry
Writing engaging content that readers want to share on social media and other platforms
Optimizing page load speeds to keep readers interested and engaged
Ensuring that readers have a good experience navigating through the website
Providing clear call to actions to ensure that visitors perform desired tasks
Generating high-quality backlinks from other authoritative websites
Optimising the number of pages readers visit on your website to increase the time spent
Finding new ways to reduce the bounce rate of your website
Use alt tags and meta data to optimize for keywords relevant to searches
The most common task is to streamline the performance of your website, so that users have a good experience and spend more time on it. SEO techniques are broadly classified into two categories:
White Hat SEO Techniques: These are highly encouraged by search engines and should be part of your overall website traffic development strategy.
Black Hat SEO Techniques: These techniques meet the disapproval of all search engines and could earn you penalties over time, even though they have initial success.
A Look Into Search Engine Marketing
SEM takes a completely different approach to SEO, with commonly used tactics like:
Maximizing organic SEO through paid initiatives
Optimizing web pages for sales or leads
Organizing pay per click campaigns within a search engine
Mainstream website paid content marketing links
Guest posts on other authoritative websites
Placing sponsored posts and ads on social media pages
Creating email marketing and newsletter campaigns
Refining a website to get more leads through conversation rate optimization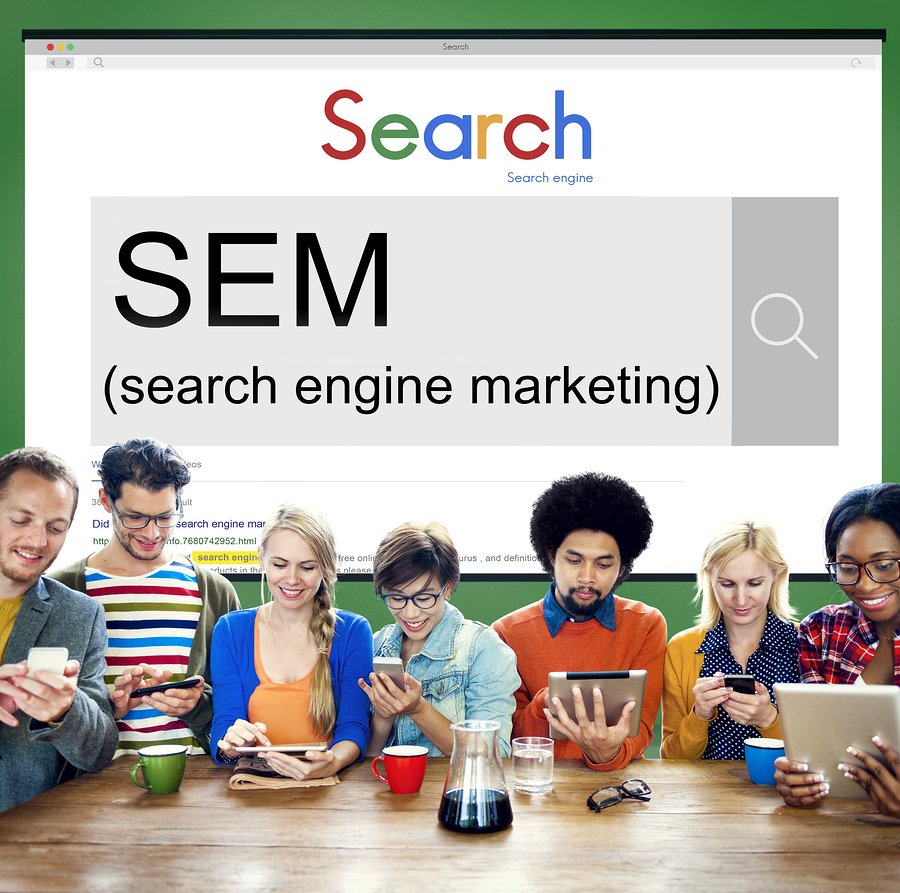 SEM focuses on generating website traffic through a myriad of channels and converting this traffic into potential customers and loyal followers.
An Example To Explain The Difference Between SEO and SEM
Understanding the difference between SEO and SEM is perhaps best explained with a real-life example. Let's assume that you are launching a new range of digital cameras for your online marketplace business. Since you need to get your message out to your audience, you're probably going to come up with a full-fledged marketing and advertising strategy, which should ideally incorporate both elements of SEO and SEM. What do you do from an SEO perspective?
Update the website with lots of images and infographics to showcase your new product range
Ensure the page loads quickly with easy navigation from one product to the next
Insert specific keywords that camera buyers are looking for
Write a clear call to action statement to entice readers to buy
While these are fantastic tactics, they may not be enough to get you the traction you're looking for from your new product range. This is where SEM can assist the SEO process and make it better. So, what would you do from an SEM perspective?
Start with all the SEO tactics mentioned above to ensure optimal conversion rates
Advertising on pages most relevant to camera buyers on search engines and social media pages – using tools like Bing Ads and Google AdWords to pay for websites to appear in searches
Paid inclusions in searches to appear on the results page
Choosing Between SEO and SEM
From the above example, it's clear that one strategy shouldn't exist without the other. They are not direct competitors to each other. Instead, they should be balanced together for a business to obtain the best results.
If you are weighing the pros and cons between the two, you need to stop. It's not SEO vs SEM anymore, but establishing ways to let them both work together to strengthen your overall digital marketing strategy. Understanding the differences clearly between the two will help you create a robust marketing strategy for your website.
SEO traffic is acquired without any investment, while SEM requires an initial investment.
SEO is a specific to following good practices when creating and ranking websites, while SEM pays search engines and social networks for high-quality traffic.
SEO is used to push your rankings up when people search for keywords relevant to you, while SEM pays to be in the search results for specific keywords relevant to your business.
SEO requires patience because it takes time to churn results, while SEM can be effective from the start.
Ultimately, SEM is used to drive instant traffic to your website, while SEO takes a little longer and needs more patience – dependent on the competitiveness of the keywords you're using.
Once you rank organically for keywords you pay for, you need to transition SEM to a more competitive set of keywords to make the two strategies work as effectively as possible. This allows your website to utilize the most competitive strategies, which can take it to the top of search engines.
Which Method Is More Important Than The Other?
Optimising your website for searches is a crucial part of any digital marketing strategy, especially if you're looking to maximize and develop sales potential for your business.
But an optimised website is useless without enough traffic, so there is no instance of one over the other. But must be used together to grow your business online. Consider the following when deciding which tactic to use in specific instances:
If you are just starting to build your presence online, start with the basics of SEO before moving on to SEM.
If you already have good amount of incoming traffic through SEM, but are facing the challenge of poor conversions, consider working on your SEO more effectively.
If your conversion rates are fantastic, but your challenge is incoming traffic, focus all your efforts on the right SEM strategies.
If you don't have enough traffic, nor do you seem to have good enough conversion rates, you may need to employ SEO before moving on to SEM to generate the best results.
Even if your website appears to be fully optimized, you cannot leave it untouched for long. While SEM requires a marketing budget, SEO must continue irrespective of dollars.
Keep in mind that you cannot expect quick results from an SEO campaign. Nor can you expect long-term results from an SEM campaign without sufficient investment.
All major search engines like Yahoo, Bing and Google have search results where content, local listings and web pages appear. These types of content are ranked based on what is considered most relevant to users by the search engine. SEM seeks to influence these results by paying to appear at the top.
An SEO strategy and an SEM strategy need to work seamlessly together to cover any weaknesses. Since they focus on an array of diverse factors, they don't affect each other's performance.
An online marketing campaign looking to benefit from sales or brand awareness will notice that combining both SEO and SEM creates additional opportunities for success – the ultimate goal of any business after all.

Passionate about writing and sharing my experiences with others. I have a keen interest in marketing and the growth of digital.