Apple has launched a new streaming service to expand their market control with an estimated budget of approximately $1.37 billion. Despite their large budget and their market reach, they are still focused on being as uncontroversial as possible. The tech giant has a long history of censoring their consumer base via the App Store and their capabilities to do anything remotely fun with their devices and their new streaming service is no different.
Striving for the family friendly rating has interfered with a lot of projects which ultimately delays them or pushes them out completely. This new service has become so bland that the staff working on the project have already begun referring to it as "expensive NBC".
According to reports, the shows available to watch on the service will have to follow the strict guidelines of;
No nudity
No swearing
No violence
No drug use
Apple's CEO, Tim Cook, was personally responsible for cancleiing the first script for their original show Vital Signs. Vital Signs is about the life of the Hip Hop legend, Dr Dre but after Cook had watched the series he was shocked to see scenes of drug use, orgies and scenes where weapons were drawn.
Cook told the Apple Music Executive, Jimmy Iovine, that the show is too violent and that Apple can't show it because people connect with Apple's family entertainment.
Has Tim Cook's mission to upkeep the pristine image of Apple ultimately set them up for destruction? Their constant need for family-friendly content will always put them behind competitors such as Netflix that offer multiple genres for everyone. What Cook will tamper with next comes down to whether the new shows will involve people saying mean words and hurting each other's feelings.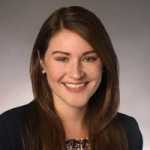 Tina Johnson helped bring The Marketing Folks from a-weekly newsletter to a full-fledged news site by creating a new website and branding. She continues to assist in keeping the site responsive and well organized for the readers. As a contributor to The Marketing Folks, Tara mainly covers industry new.