BMC stands for 'Business Model Canvas', a lean startup/strategic management template that is ideally used to develop new business models, or to document and examine existing ones. There are 9 building blocks to this template, based on the ontological work of Alexander Osterwalder in 2005, eventually published in 2008.
Since then, a variety of  BMC Excel templates have been developed to address specific business niches. This article is going to explore how a traditional BMC template build on Excel can be used to supplement the marketing efforts of your business.
1.   Understanding your value proposition(s)
You can't market your products and/or services without understanding the inherent value they carry. Your value proposition is the core of your competitive advantage, so you need to know it well if you want to beat your competitors.
Many firms fail to optimise their value proposition, and even more fail to make it clearly identifiable in their marketing. The value proposition is not a clever slogan or a statement that positions you in the market, it is the actual, quantifiable value your product/service brings to your customers.
Identify the benefits your product/service gives to customers
Identify the value that your product/service gives to customers
Identify your target customer and how your offer is different from the competition
2.   Understanding customer segments
Customer segmentation is something that any marketer should be familiar with, as it describes the most fundamental way in which marketing efforts need to be designed and targeted. BMC template builds on Excel will include a section for customer segments that prompts you to brainstorm and list:
What problem your product/service solves?
Who has that problem and will value your value proposition?
Is your customer another business – if so, what are their characteristics?
What demographics does your value proposition most appeal to? (age, gender, etc.)
What are the traits of people actively seeking your value proposition?
What is the size of the market?
Once you have listed some answers to the above questions, you can start developing personas for your customer segments. These are deliberately constructed stereotypes that convey information about a customer segment in an easy to remember way.
3.   Understanding customer relationships
When you have a firm understanding of your customer segments and the way each of them values your unique value proposition, it comes time to think about the relationship you have with said customers. You can't hope to capture the attention (and money) of your customers without thinking about and optimising what the core interaction is going to look like, since the way in which you actively sell your product/services them is essential in determine their success.
Different customer segments (that you identified previously) are going to require you to take different approaches to how your interact and form relationships with them. If one of your key segments is elderly people, for example, then face-to-face or phone meetings are going to be generally more effective than trying to use web portals or emails.
Specifically, this is about understanding how your business is going to interact with the aforementioned customer segments you've listed. For example:
Will you speak over the phone?
Will you interact via emails?
Will you network with them at events?
Will you hold private negotiations with them in person?
Will they interact with you via a proxy/third party contractor?
This has the advantage of letting you better define the specifics of your business operation, as well as discover where you can implement automation to enhance efficiency.
How should you use the BMC templates?
A great way to utilise BMC templates is to use a shared Excel spreadsheet that allows you and your team to add things as they come to mind. Another popular use is to print out a physical template and get your team to write on it in a group setting, allowing ideas to flow freely and encourage productive conversation so that everyone is on the same page about the business and its strategic direction.
Conclusion
BMC template builds are a useful tool for drawing up the framework of your business plan, and should be take advantage of, especially when you consider the benefits that they have for formulating a winning marketing strategy. The core purpose of these templates is get you thinking about the most important characteristics of your business and optimise them for the greatest effect – and they are most useful if you are starting your first business and are unfamiliar with the necessary building blocks for success.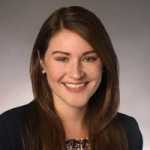 Tina Johnson helped bring The Marketing Folks from a-weekly newsletter to a full-fledged news site by creating a new website and branding. She continues to assist in keeping the site responsive and well organized for the readers. As a contributor to The Marketing Folks, Tara mainly covers industry new.