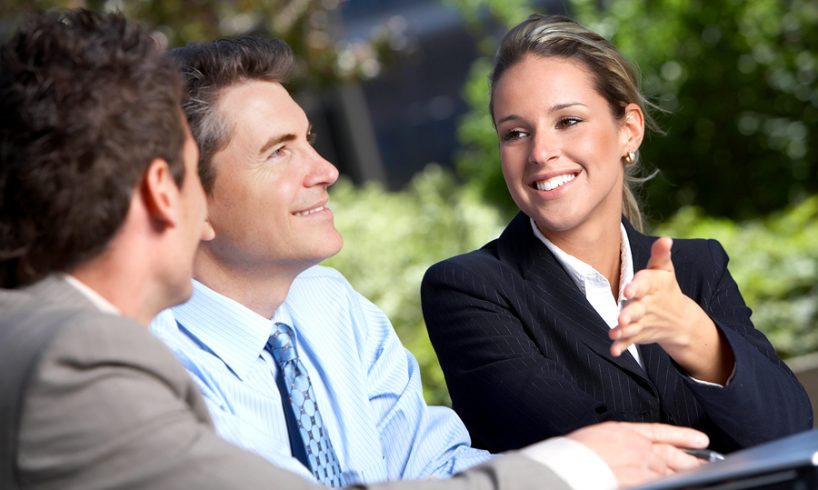 If you are thinking about hiring a digital marketing agency to help you with your online advertising – that's a great idea! However, there are a lot of different providers out there and a big quality difference between the high/low end, so you want to do some research and be careful about your finial decision.
The last thing you want to do is end up spending a bunch of your money with a firm that has poor traits and cause you to lose money rather than make extra profit. This is the kind of firm you want to avoid by making sure you do the following when searching for a reputable digital marketing agency to help you.
1. Shop around
When you are choosing a digital agency to take care of your online advertising you don't just want to spend you money with the first provider you see. You want to make a note of those providers that stand out to you so you can research more into them later on.
Try to be aware of your budget and what kind of firm you can afford to hire, as many won't bother working with someone who can't pay for large-scale campaign. If you are unsure about a provider and if they will take you on, give them a call and explain your circumstances – they may negotiate a special rate for you if they think it will be worthwhile.
It's a good idea to see what you can find online and see what kind of popularity each firm has – if they struggle with their own outreach then they probably aren't the best digital marketing agency you could give your money to. Whatever you do, don't accept the first offer you are given as this is almost always highballing what you can actually ask for.
2. Ask them about their strategy
When you start interviewing with the shortlist of firms you are considering to hire as your digital marketing agency, you need to ask them qualifying questions about how they work and the kind of result they will generate for you. While specific results are hard to guarantee, they should be able to give you accurate estimates about the timeframe that things will occur and what it will cost you overall.
You should also determine their pricing structure and see what systems they have for making up missed deadlines or poor performance. If they can't deliver what you pay for, you need to be short that the digital marketing agency has not locked you into a contract that will be difficult to get out of.
3. Meet their team
When you are hiring a digital agency it's a good idea to make an effort to attend face-to-face meetings and get a real sense of who you are working with. People will work harder for a client who makes an appearance, asks for names, and builds a rapport with the team.
Sometimes a digital marketing agency will have parts of its team outsourced to different countries, so it may make meeting them difficult. With that said, you should be wary of the quality of work from a firm that engages a lot of 3rd parties as it may seem like they don't do very much themselves and are just a glorified middleman.
4. Learn about SEO/PPC + more
One of the best things you can do to ensure that you get the most out of your digital marketing agency is educate yourself on tools they are going to employ on your behalf. While you won't be doing the SEO or PPC work yourself, you will have a basic working knowledge that will make it easier when you're in meetings with the consultants you hired.
Having a greater comprehension of the industry and what the common practises are will give you more bargaining power as a client, since you have a better idea what each action is actually worth. The firm isn't going to try and mislead you about their tactics or strategies if they know you're the kind of client who will actually investigate the claims they make.
Summary
Hiring a digital marketing agency for the first time can certainly be a daunting experience, especially if you are naturally suspicious of consultancy firms. However, if you follow the advice above and keep your wits about you, it should be simply for you to identify and engage a digital marketing agency that's both reputable, affordable, and effective.

Anna Clarke is the owner of online writing company 15 Writers. She is a successful entrepreneur with over 20 years' experience in both freelancing and academic writing industries, specialising in Business, Economics, Finance, Marketing and Management.