The easiest way to achieve success in business is to establish a positive relationship with your existing and potential customers. Effective communication is key to ensuring your product or service satisfies your customers' needs.
Remember, you could be one bad review away from shrinking your customer base and one good review away from boosting your sales and revenue. It doesn't matter how experienced or skilled your company is, because your reputation will always precede your expertise. And when it comes to weighing company reputation, the first point of call is customer service.
Your Customers are only Human
Customers aren't "foreign breeds" that associate with your product or service, they are humans just like you and your employees. And a human wants to be treated like a human — with respect, empathy, kindness, and care. Though important, they don't care much about "professionalism", which can be somewhat robotic.  Your customer service team should speak to your customers like they would a friend without losing your professional touch. There is no room for "rigidity" when communicating with customers. Express genuine concern for their issues and assure them of a feasible solution. You should radiate warmth and kindness when speaking to customers, albeit on a professional level.
One Review is All it Takes to Either Make or Mar Your Business
Here is the thing, your interaction with customers doesn't just end on the phone. It goes beyond the call center to the eager ears of their friends and loved ones. Like gossip, poor customer service can spread like wildfire. In today's digital age, your business reputation could take an even sharper blow or a finer polish with an online review. Your customer's opinion can transit the length and breadth of the world with a single review.
It is no longer a secret, that 80% of prospective customers read reviews before deciding to do purchase a product or patronize a service. Sometimes, they don't care how good or how bad your product or service is, they just want to know how you'd treat them when they approach your business and how you'd react when your product doesn't meet their satisfaction. Because in the long haul, this is all that matters. There are several examples when customers left a great 5-star review for a low-quality product because the customer service was stellar — the company listened to their complaints, genuinely apologized, and effected the desired change.
Reputation Precedes Expertise
As aforementioned, your reputation takes precedence over your qualifications and experience. A customer can decide to patronize your service because a friend had great things to say about your company. On the flip side, an existing customer can smear your name because of one bad customer experience — no, they may not care if you've been exceptional in the past, one mistake, and you will get the boot.
Hence, it is imperative to ensure that your customer service is near-perfect. Yes, mistakes are bound to happen, but keep them to the barest minimum. And when they do occur, devise an efficient strategy for tackling such occurrences.
Don't ever give your customer the chance to share a bad experience by making up for your mistake immediately. For instance, if a customer complained badly about poor call routing services, apologize for the inconvenience and effect change by adopting a quality virtual phone system like Talkroute or others.
In Conclusion…..
Your customer is the backbone of your business, without which your enterprise will crumble. So keeping them happy and satisfied through effective communication and quality service is a must!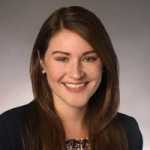 Tina Johnson helped bring The Marketing Folks from a-weekly newsletter to a full-fledged news site by creating a new website and branding. She continues to assist in keeping the site responsive and well organized for the readers. As a contributor to The Marketing Folks, Tara mainly covers industry new.