Want to start a podcast, but have no idea where to start? If you are reading this post, you have a simple roadmap to starting your podcast now, not someday (which never happens!).
Below, podcast producer and digital marketer Tetiana Furmanchuk shares ten simple steps you need to take to develop and launch a successful podcast in 2022, even if you have no idea where to start.
The reality is: there are over 120 million podcast listeners in the US as of 2021, and the numbers are growing!
Podcasts are excellent at establishing and sharing your expertise, connecting with your audience, and even establishing an additional income stream after it's monetized.
So, how do you start a successful podcast absolutely from scratch if you have no experience?
10 Simple Steps to Starting a Successful Podcast from Scratch:
Step #1. Figure out your goals and the purpose for the podcast.
The truth is – there are millions of podcasts on Apple and Spotify, but only 50% of them get more than 140 downloads per month.
Why is that?
The best content on the web is either educational or entertaining. Some podcasts do both. So, how do you make sure that your podcast is engaging, actionable, informative? Ask yourself the following questions:
Why am I starting a podcast?
What do I like to talk about? What is my expertise? What are my interests?
What is my goal or purpose for the podcast?
What is my target audience? What do they like? What podcasts do they listen to now? Why?
What kind of format do I want my podcast to be in? Interviews, fictional stories, educational snippets?
Step #2. Get your style in order.
Every podcast is a digital product. And every product needs branding.
You will need things like intro/outro (short snippets that go before and after the main podcast episode recording), podcast cover art, podcast description, teaser, etc. To get inspiration, listen to what other podcasts' into/outros sound like and explore several different podcast art cover ideas. You can easily find freelancers on Fiverr to help you get all of this professionally done.
Make sure that you ask your audience to subscribe and leave a review – in your intro/outro or both – this will help your podcast's visibility in the future.
Step #3. Pick your hosting software.
Podcasts need to live somewhere on the web. There are several podcast hosting platforms that host and distribute podcast episodes on Apple, Spotify, Google Podcasts, where listeners can subscribe and listen to them. Here are the most popular options.
Step #4. Look for a podcast recording studio or get beginner's gear.
The podcast audio quality is key to the success of your podcast. That's why, especially if you are a beginner, it's essential not to let tech get in the way of your progress while also keeping the quality high. If there is a podcast recording studio available near you at a low cost – make an appointment and try it out before spending thousands of dollars on professional gear.
If you want to record at home and over Zoom, you will need a few items. As a beginner, you can start with a basic headset or invest in the below:
Microphone (dynamic microphone preferred);
Headphones;
Microphone boom arm/stand, pop filter, and protectors.
You will also need recording software, such as Quick Time Player or Audacity, which are easy to use and free.
Step #5. Strategize your content.
You may be tempted to record your first episode and launch the podcast right away, but it's more advisable to have a clear idea of what your first 5-10 episodes would be about, or 5-10 guests lined up if you are doing an interview podcast.
It is also easier if you set a few hours aside and batch record episodes to have a backlog. You then will be able to edit and schedule them to go out at a scheduled time. This is also a good time to decide how long you want your episodes to be and how often you will release them. Also, the consistent schedule is not a must for a new podcast; it does help with your fans knowing exactly when to expect the latest episode to be released.
Step #6. Prepare for your podcast episodes & record them.
Depending on the theme of your podcast, you may be able to "wing it," but, for the most part, some preparation is required.
It's helpful for most people to have an outline of what they want to talk about or a list of questions to ask the interviewee. Once you are ready, you can record your podcast using Quick Time Player, Audacity, or another basic software. Make sure that your microphone is connected and that you have a quiet space with no background noise or distractions.
Step #7. Edit your podcast and upload it to podcast hosting software.
There are several tutorials you can view on Youtube to learn how to edit your content, but if you don't have time, find a freelancer on Upwork or Fiverr to do it for you. They will also be able to add intro/outro and take our all "umms" and pauses to make your podcast sound more professional.
Once you've uploaded the podcast, added your podcast cover and episode description, you will be able to publish your first episode. Some podcasters prefer to publish a trailer as their first episode to introduce their audience to the new podcast.
Step #8. Submit your podcast to directories.
Although the podcast hosting software does a great job distributing your podcast episodes automatically, you need to submit the newly created podcast to major directories such as Apple, Spotify, Google Podcasts, etc. Once you submit it, you won't need to do it again.
It's best to submit your podcast to as many directories as possible, though, to make it easier for fans to discover it.
Step #9. Release your podcast.
At this point, your podcast is technically live, and you have a backlog of episodes to release on the schedule for the next few months, but when should you share it with the world?
Depending on the fact if you already have an existing audience, you may want to do a pre-launch – sharing with your audience on social media or an email list that the podcast is in the works.
This will get them excited for the actual launch date. If you don't have an existing audience, you should release at least 3-5 episodes so that when someone checks it out, they already get a pretty good idea of what the podcast is about.
Step #10. Market your podcast.
A successful podcast doesn't happen without raving fans who keep coming back. There are several ways you can start marketing your podcast:
Get the word out by posting regularly on social media;
Connect with other podcasters who already have an existing audience and get interviewed;
Network and build relationships with people who would be interested in your podcast;
Upload your podcast episodes on YouTube;
Add your podcast to MatchMaker.com.
Follow these simple steps and get started today – you are one step closer to achieving your dream of being a successful podcaster!
About Tetiana Furmanchuk
Tetiana Furmanchuk is a digital marketer and a content creator passionate about self-education, mindful living, philosophy, and storytelling. In 2020, she co-authored the Digital Career Change ebook to help fellow retail professionals enter the digital marketing field without going back to receive formal education. Tetiana is also a founder of Digital Presence Lab, helping clients with their online presence and podcasting needs.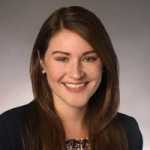 Tina Johnson helped bring The Marketing Folks from a-weekly newsletter to a full-fledged news site by creating a new website and branding. She continues to assist in keeping the site responsive and well organized for the readers. As a contributor to The Marketing Folks, Tara mainly covers industry new.