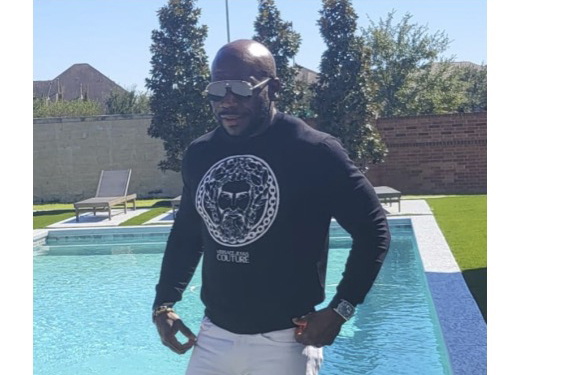 Los Angeles-based tech enthusiast and consultant Nnajiugo Nwosu is a man who outwardly enjoyed every aspect of life. A thriving entrepreneurial career, a loving wife and three beautiful children. But tipping the scales at 247lb, the LA-living entrepreneur's health was rapidly in decline.
At 45 years old and with borderline type 2 diabetes, Nnajiugo's doctor gave him an ultimatum: lose weight or die. Faced with this harsh reality, it ignited a motivation to shed those pounds and become the best, healthiest version of himself.
Today, a super-shredded Nnajiugo weighs 172lb, and lives a happy, confident life with his family. Here, Nnajiugo shares his inspirational weight loss journey, with his advice on how you can experience the same transformational health changes in your life.
Staring down the barrel of long-term illness
"My health reached a point where I felt constantly sluggish. Despite everything else in my life seeming great, I was on a fast track to diabetes, and I lacked self-belief. I was indecisive and at my lowest ebb. I knew something had to change – and so did my doctor who gave me the wake-up call I needed to make radical changes in my diet and create an exercise plan that worked."
Choose a diet that nourishes you
"Diets don't have to be about denial. I cut out eating beef but increased my fish and turkey consumption. By switching my starches for vegetables, I was able to remain full still but getting more vital vitamins and minerals.
Make smart choices and you won't deny yourself anything. I also keep as hydrated as possible by drinking plenty of water to flush my system out."
Choose a workout plan that resonates with you
"The key to losing weight and getting in shape is having a consistent, but powerful routine that you enjoy and can stick to.
Mine was pretty intense. I got up at 4am each Monday to Friday and ran 1.5 miles to the gym. There, I'd perform a series of High Intensity Interval Training (HIIT) exercises for 45 minutes before I ran back. On Saturday I'd go for a 5-mile run and take Sundays off to recover.
There's a wealth of amazing instructors out there online, so take advantage of what you can do virtually. Fitness trainers Scott "Burnhard" Bernard and Chris Heria were a great support to me virtually, too."
Find a way to stay motivated
"Your weight loss journey is filled with ups and downs so find ways to stay on track. For me, it was listening to the motivational entertainer Steve Harvey, and working out to the powerful lyrics of the late Tupac Shakur."
Make your workout routine a permanent lifestyle choice
"Even if you've reached your body weight goal, don't throw in the towel and keep moving. Always remember that exercise is to the heart, as water is to the soul. As we drink water daily to stay hydrated and alive, so we should work out regularly to keep our hearts functioning at optimal capacity."
Choose a holistic approach to a healthier, happier you
"Making lasting, transformational changes in your life isn't just about eating well and moving more. It means cutting out what no longer serves you in general. This could be unhealthy relationships or shifting long-held self-limiting beliefs.
Happiness is a choice and I choose to live my life without fear and only positivity. Know that within you is the confidence you can do anything, and you're destined for greatness, whatever the obstacles."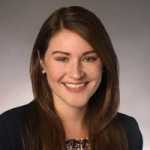 Tina Johnson helped bring The Marketing Folks from a-weekly newsletter to a full-fledged news site by creating a new website and branding. She continues to assist in keeping the site responsive and well organized for the readers. As a contributor to The Marketing Folks, Tara mainly covers industry new.